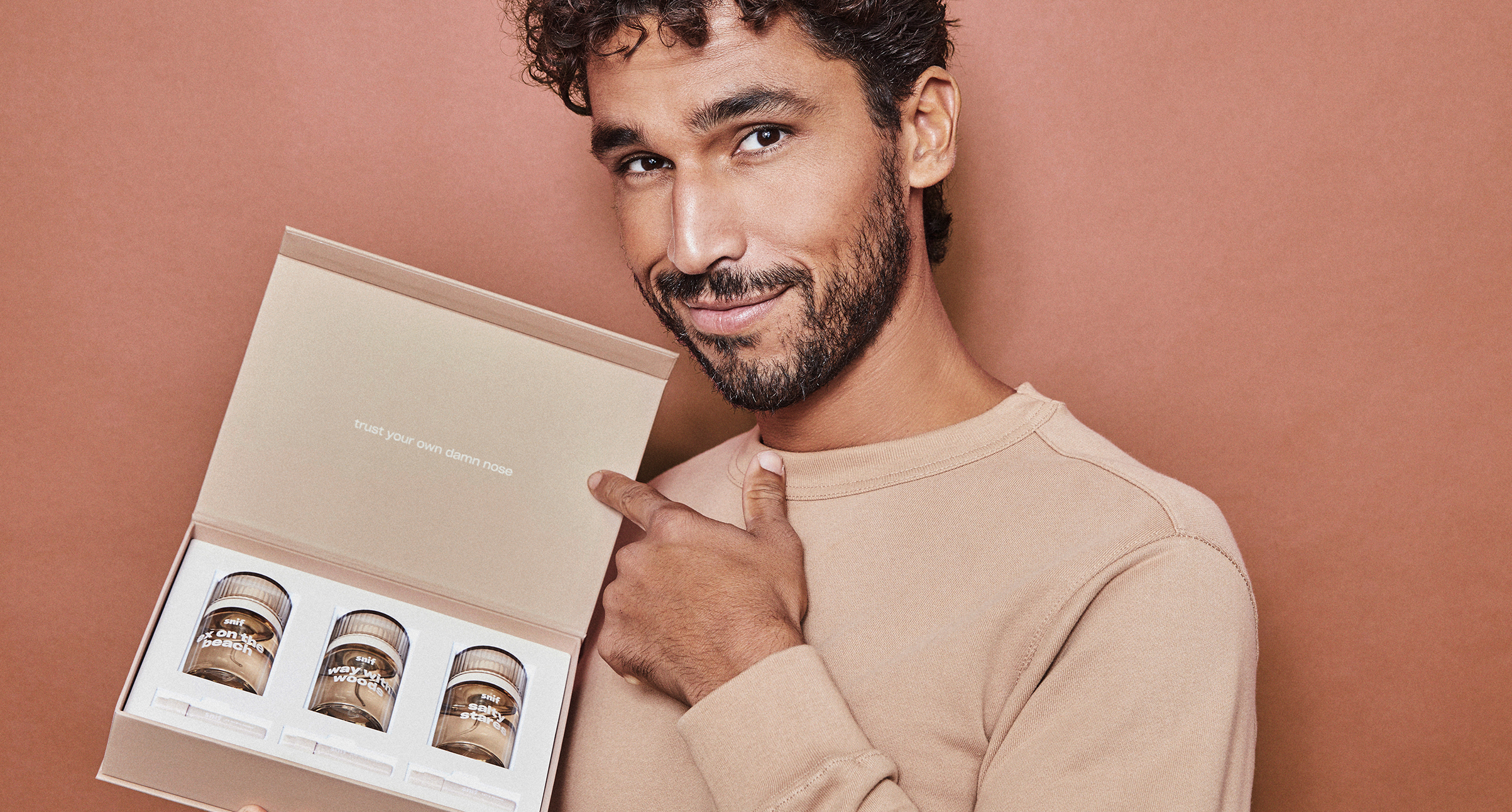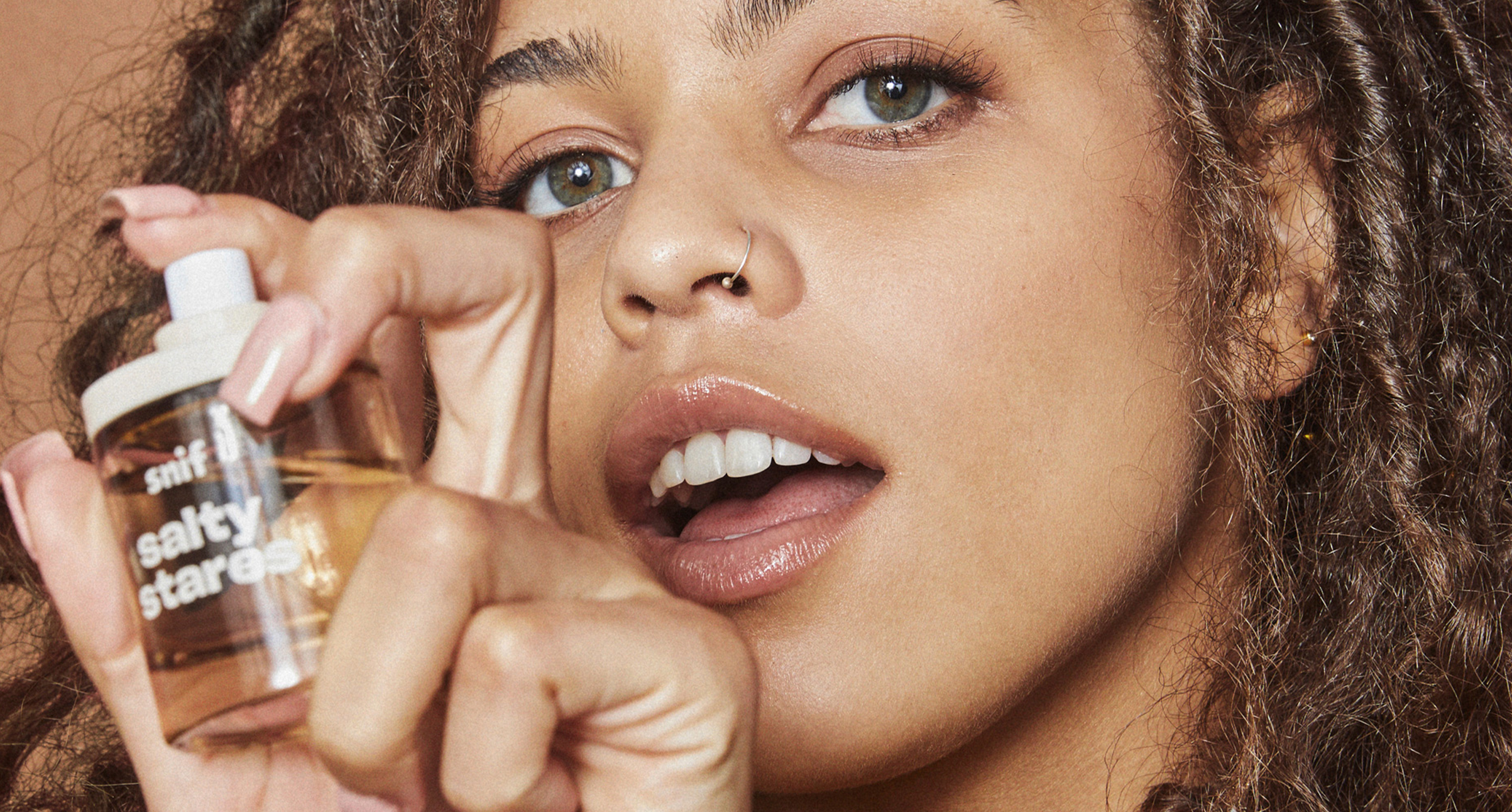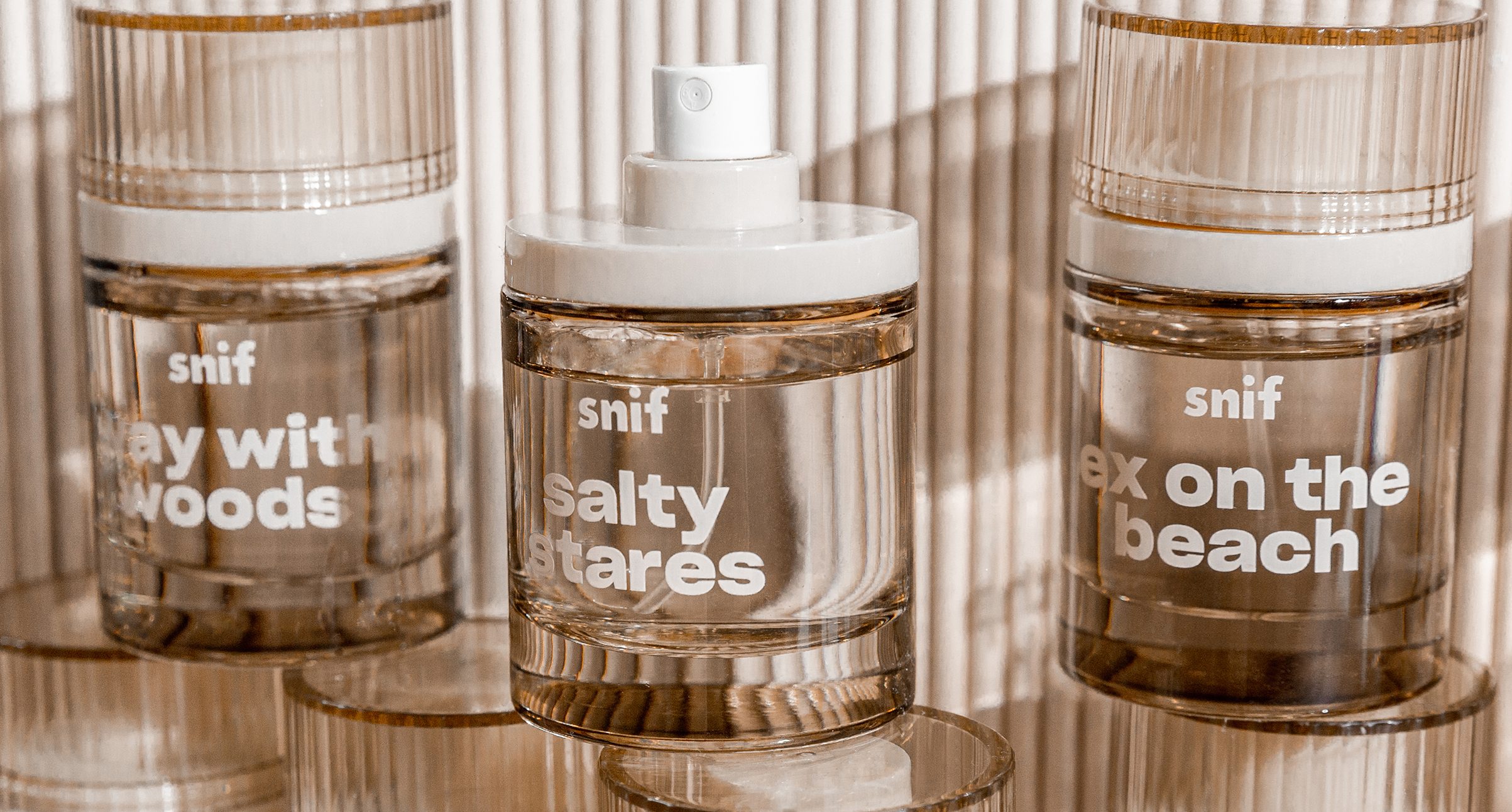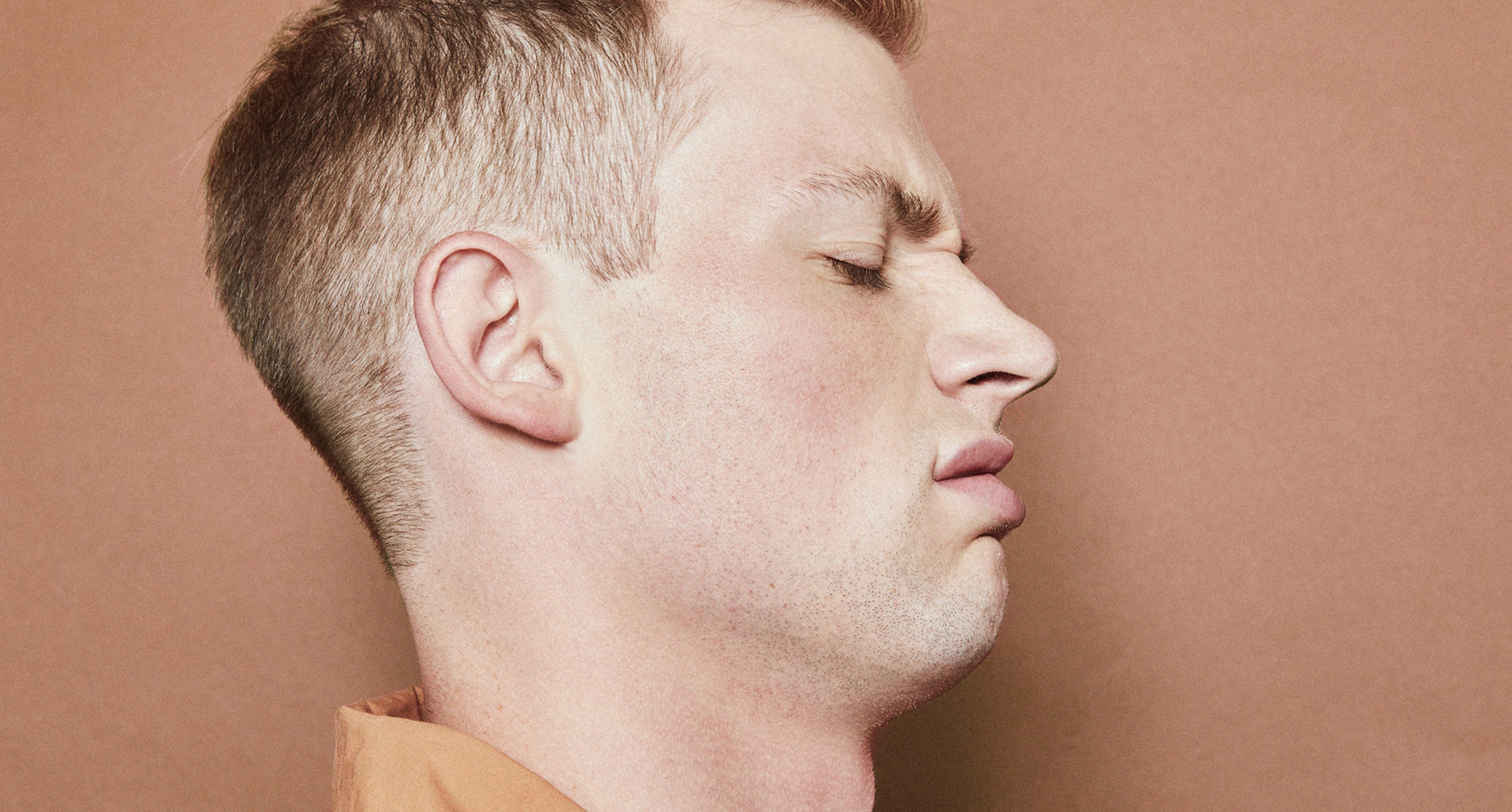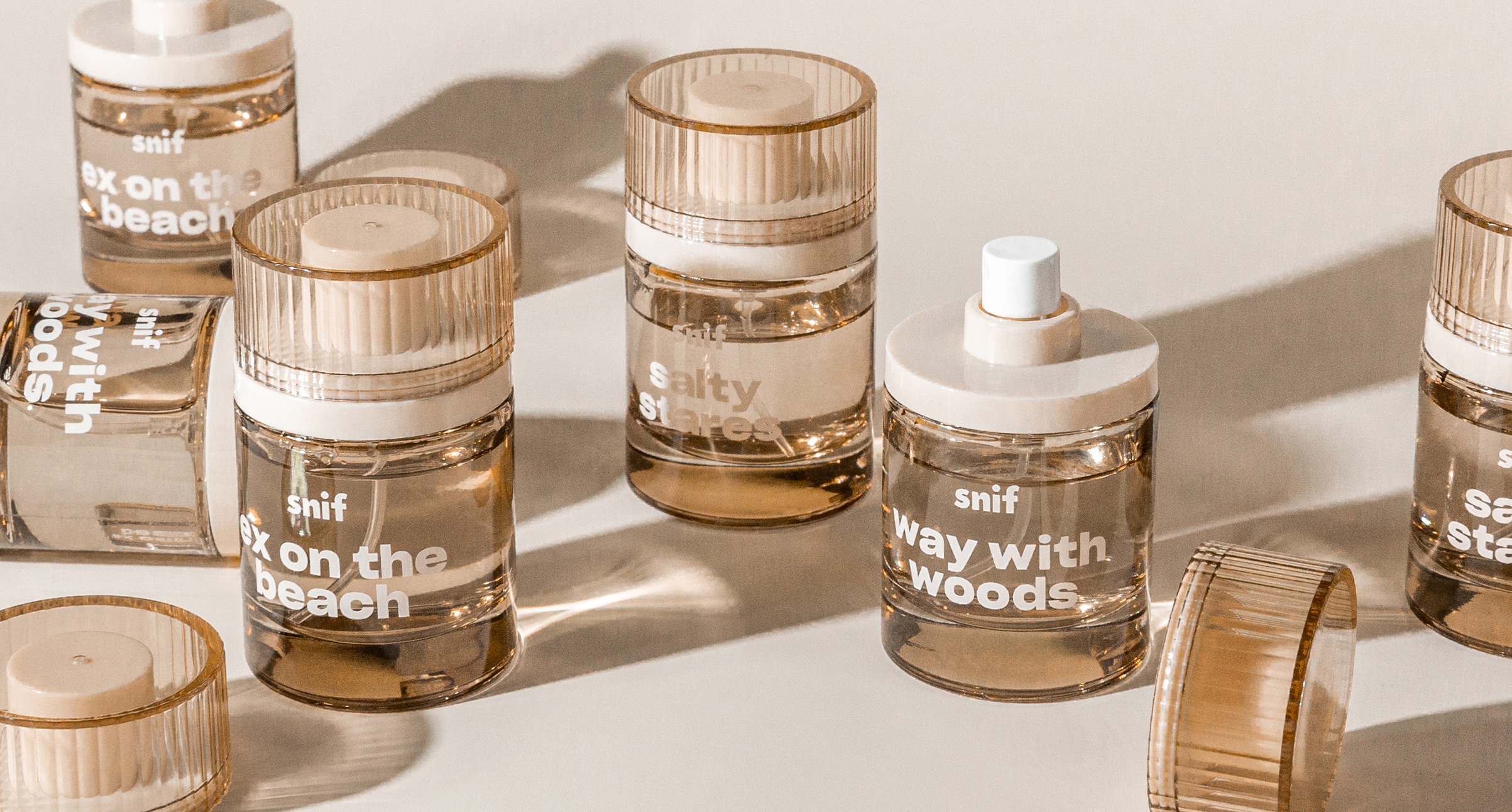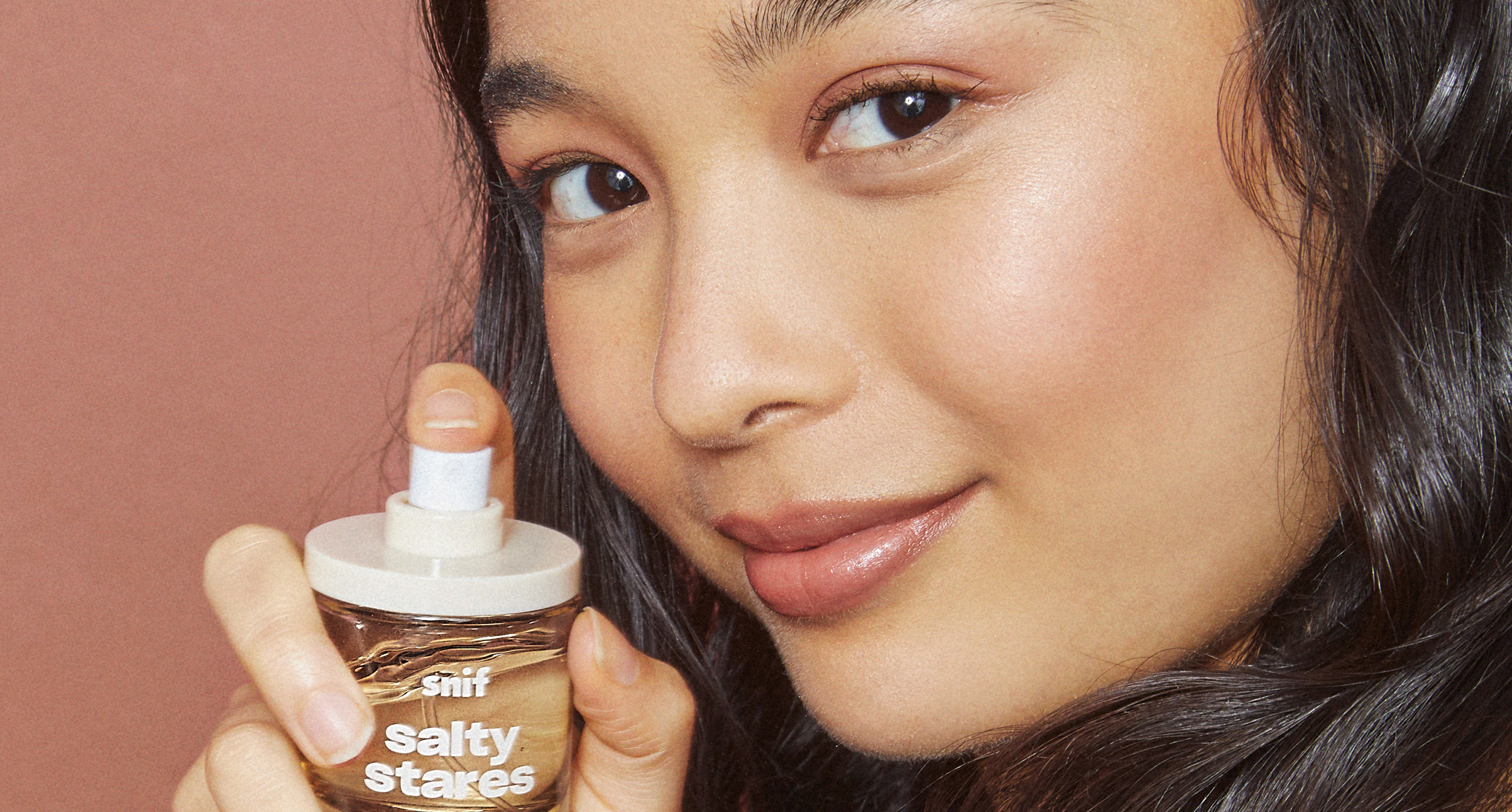 The Idea
To create an industry-disrupting, try-before-you-buy fragrance brand that transcends gender and age.
What Our Team Did
1. Art Direction
2. Branding
3. Messaging
4. Naming
5. Packaging
6. Photography
7. Product Styling
8. Sales
9. Videography
10. Web Design
The Brand
Two best friends (and self-dubbed fragrance junkies) from NY had an aha moment that the fine fragrance experience was outdated and ready for an overhaul. Their vision was to bring fragrance down to earth with an unpretentious, try-before-you-buy brand.
The Crème Approach
From ideation to launch, we took an innovative vision and matched it with real-world brand viability. We made fine fragrance relatable to a modern shopper who was no longer connecting to lavish, old-school advertising or a department store model rife with high markups and non-consensual spraying. Between their million dollar idea and our branding, visuals, and messaging, we were able to create magic.
The Branding
Sharp Grotesk Book 19
Sharp Grotesk Medium 23
Sharp Grotesk Semibold 23
The Packaging
Our challenge was to reinvent the fragrance counter in an experiential box. With elements of customization and added luxurious finishes we were able to elevate an affordable fragrance model.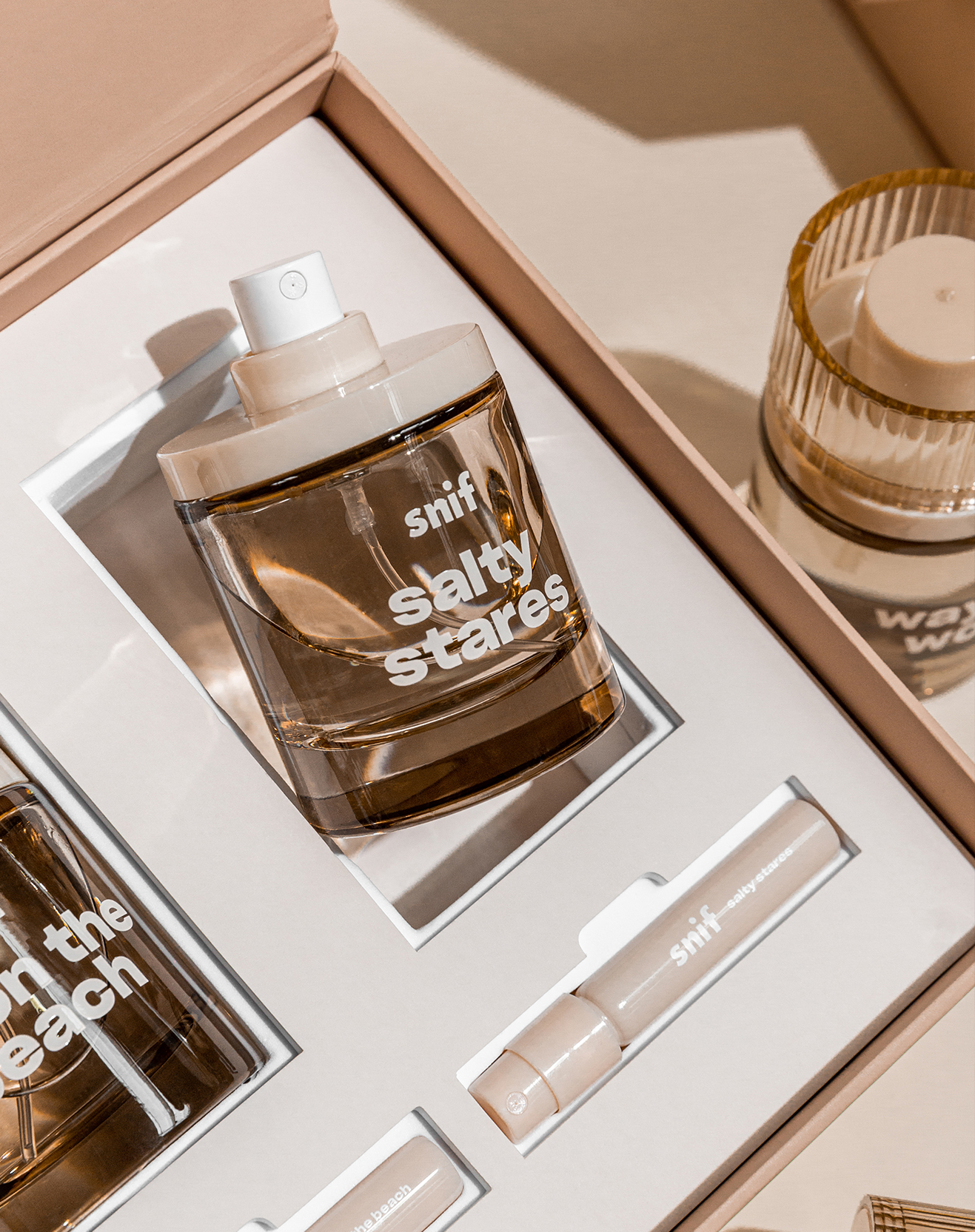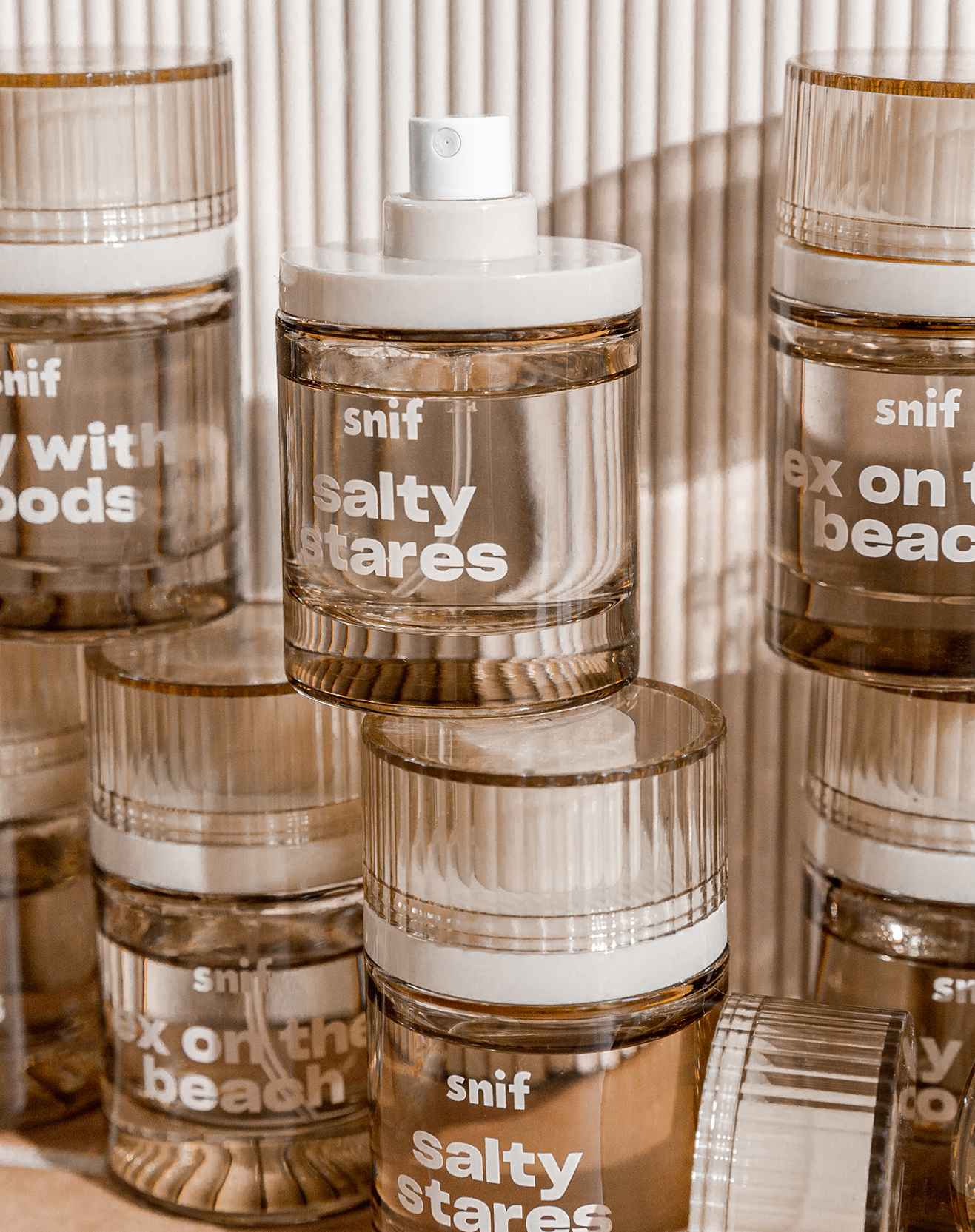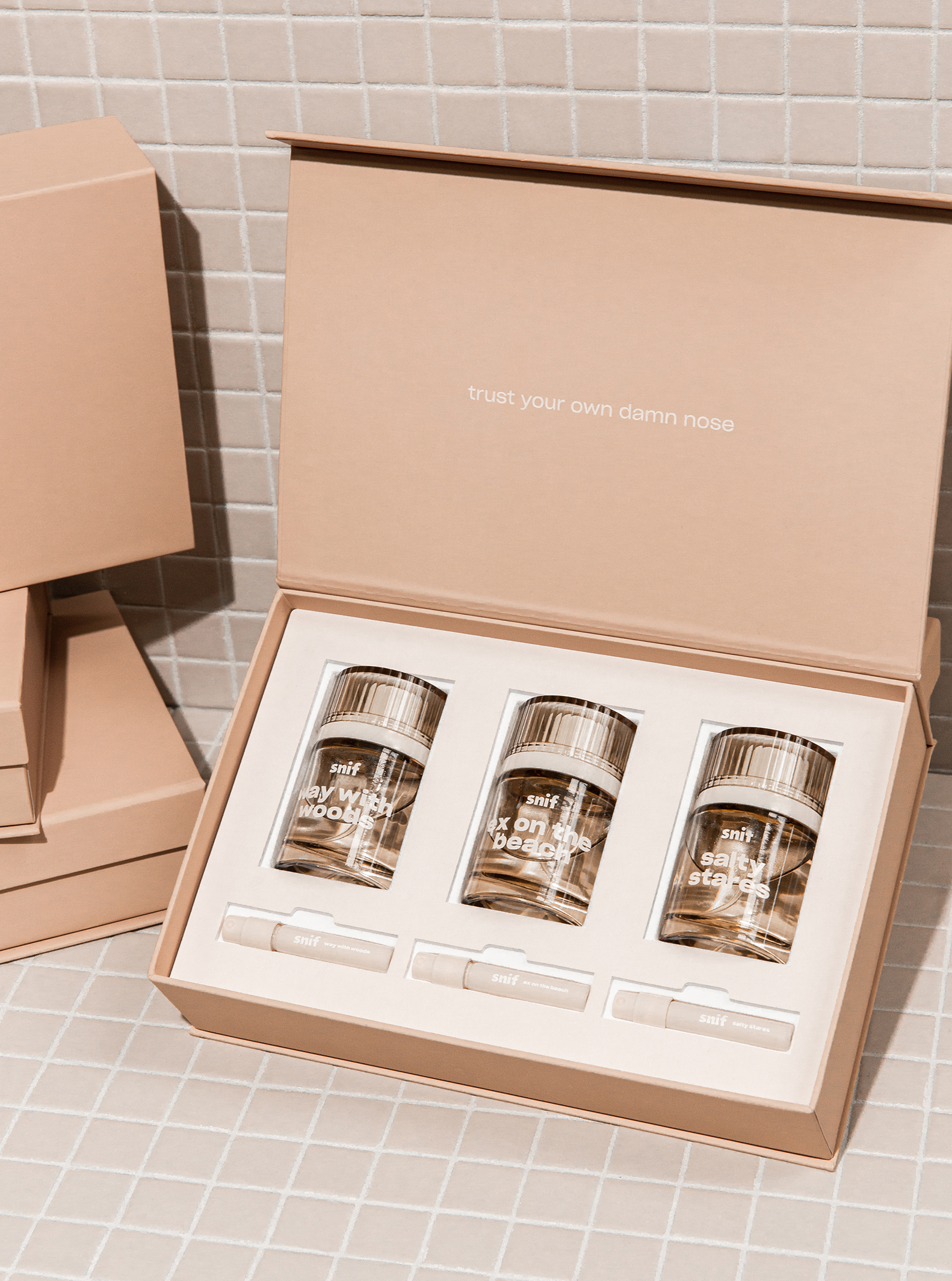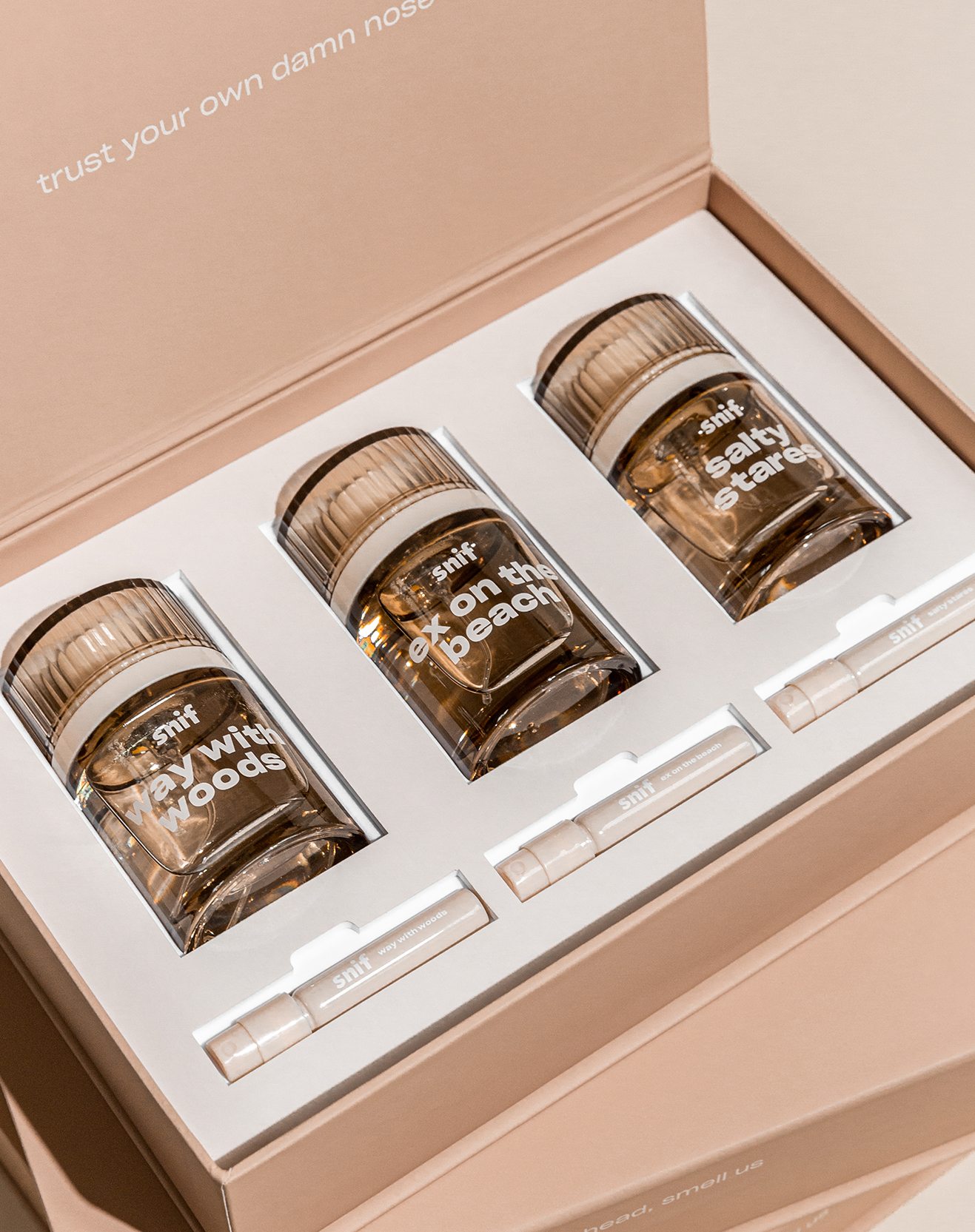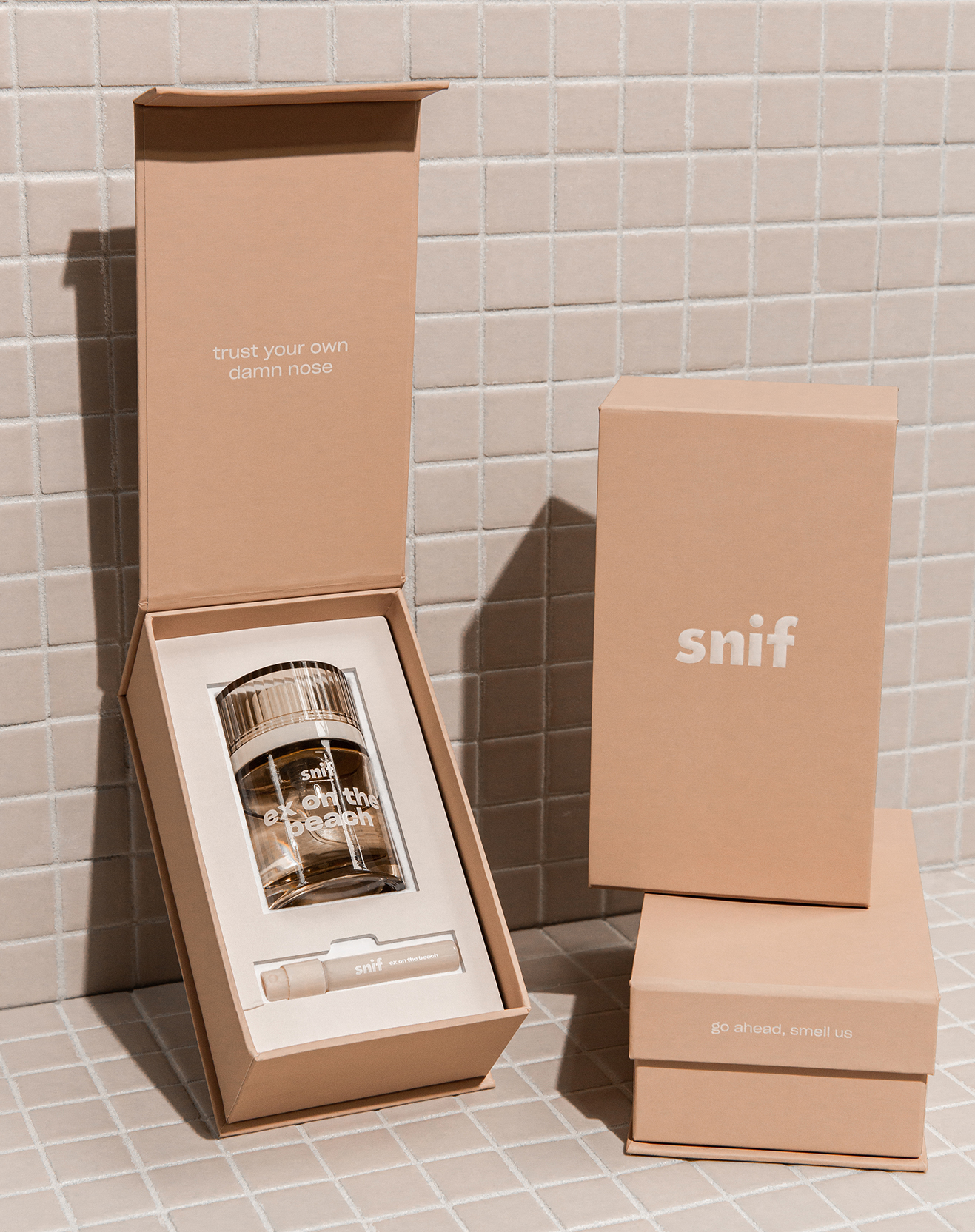 The Kit Box
To support this totally new way to shop, we created both single and trio kit options with shrink-wrapped, tamper-evident bottles and custom inserts to house try-before-you-buy samples.
The Bottle
We worked with a global leader in packaging to give snif an ownable look and feel and instant brand awareness with a stock bottle and custom cap. The custom, magnetic cap tops an easy-to-hold bottle tinted and color-matched to the brand's palette.
The Messaging
No inscrutable luxury language or French terms here—this is the antithesis of fine fragrance. A direct, tongue-in-cheek brand voice brings personality, levity, and groundedness.
Product Naming
Playful, punny, and never too serious. Keeping the names fun and relaxed lightens what is usually an overly serious category.
The Site
Our assets come to life in a full DTC experience.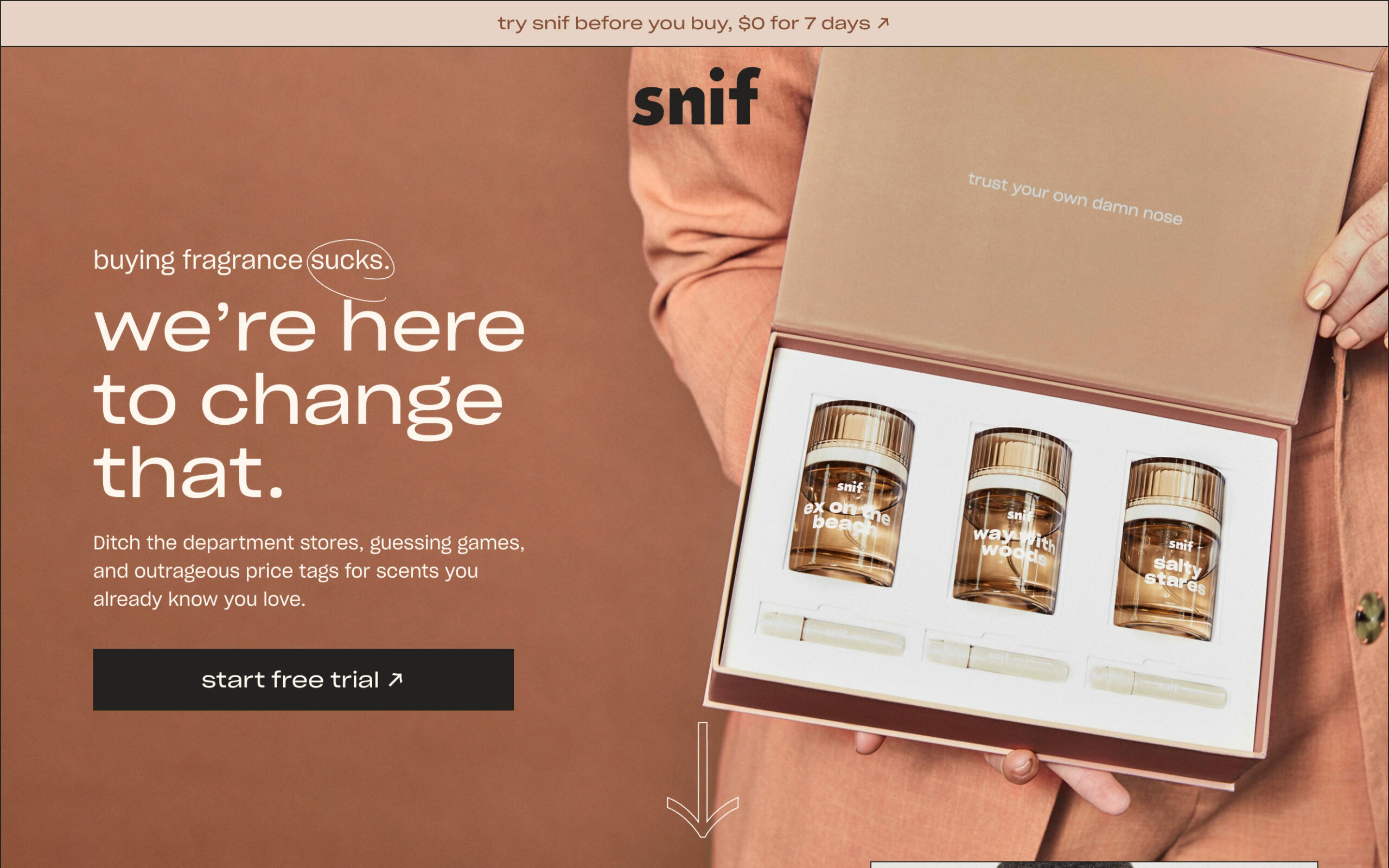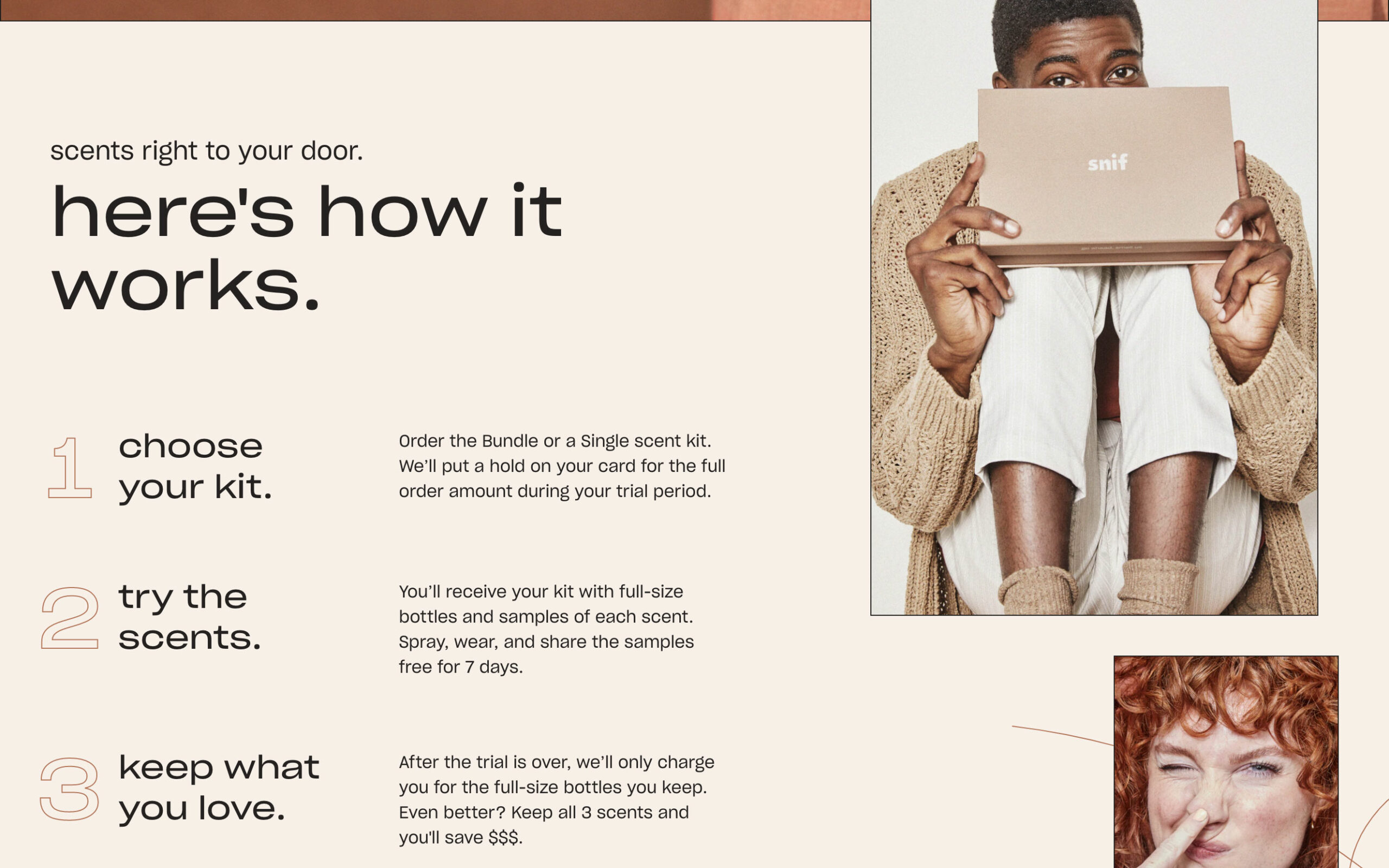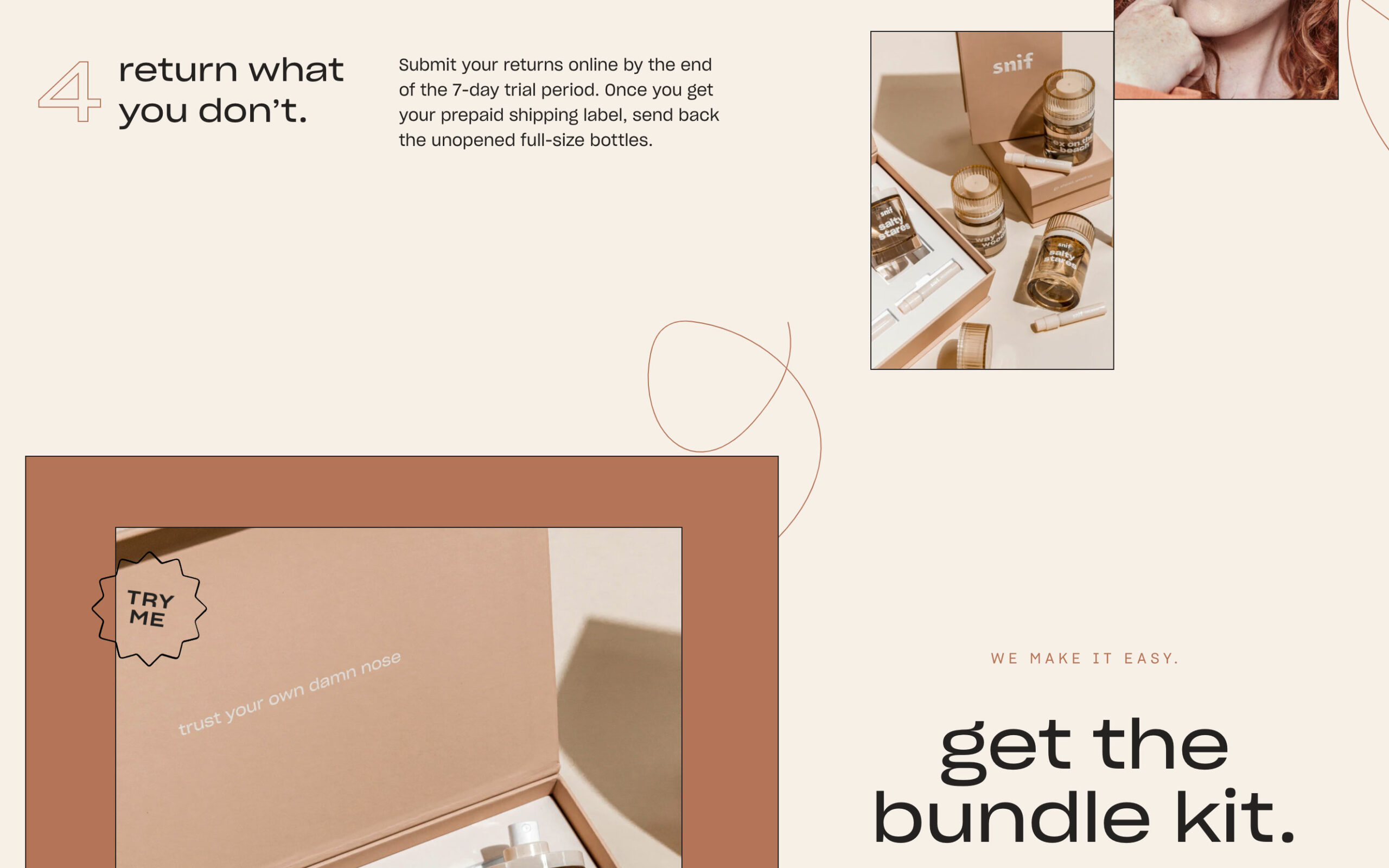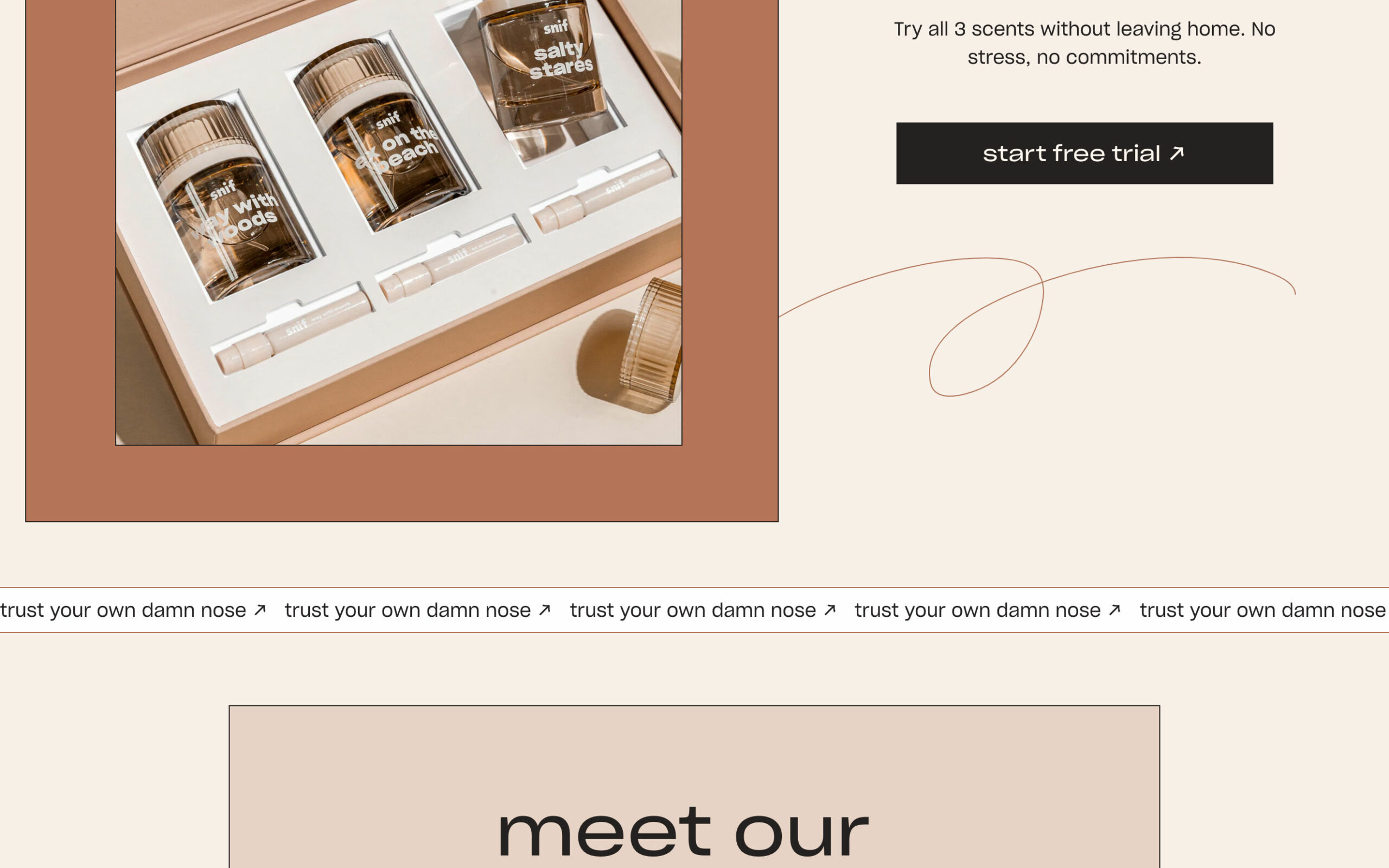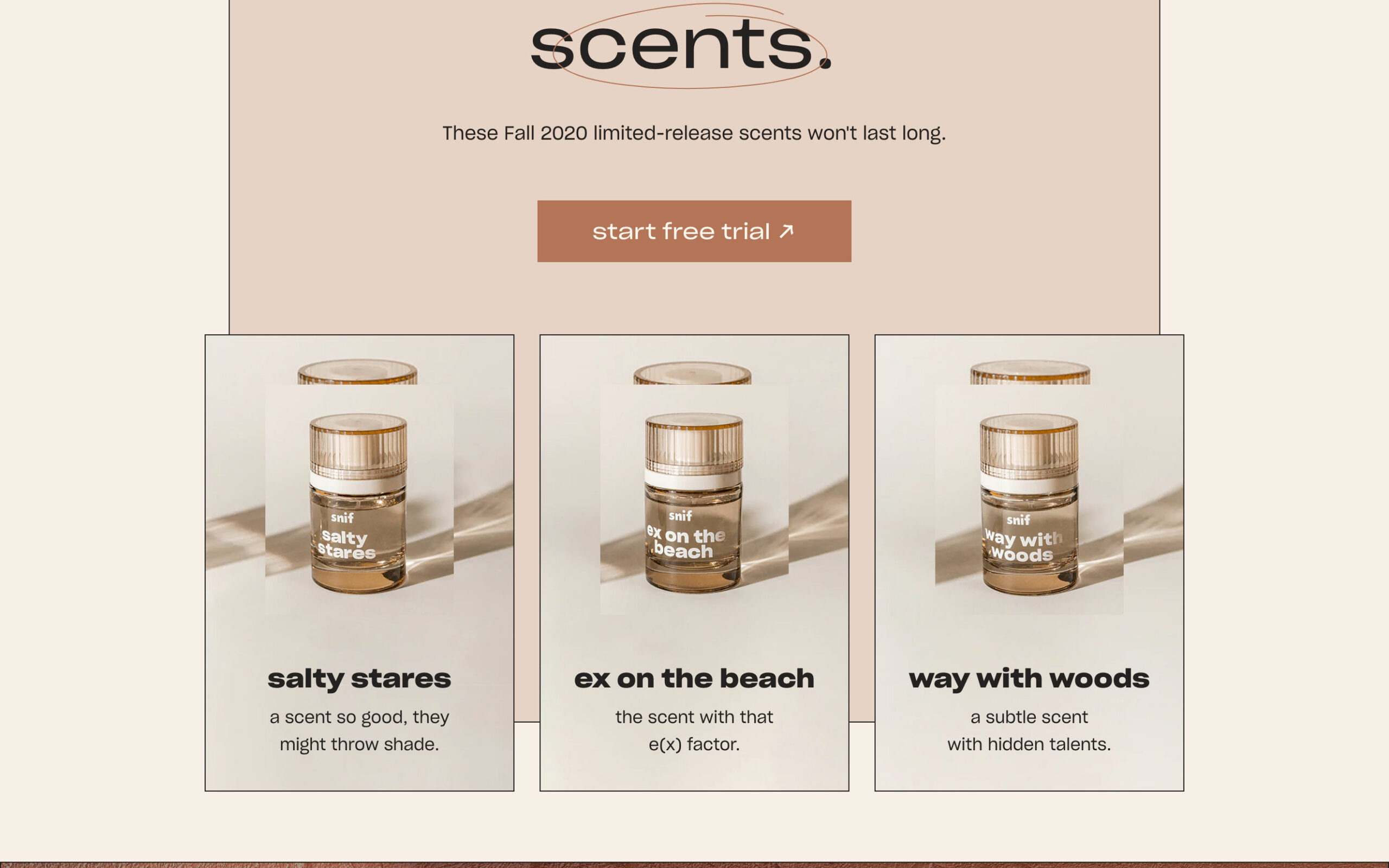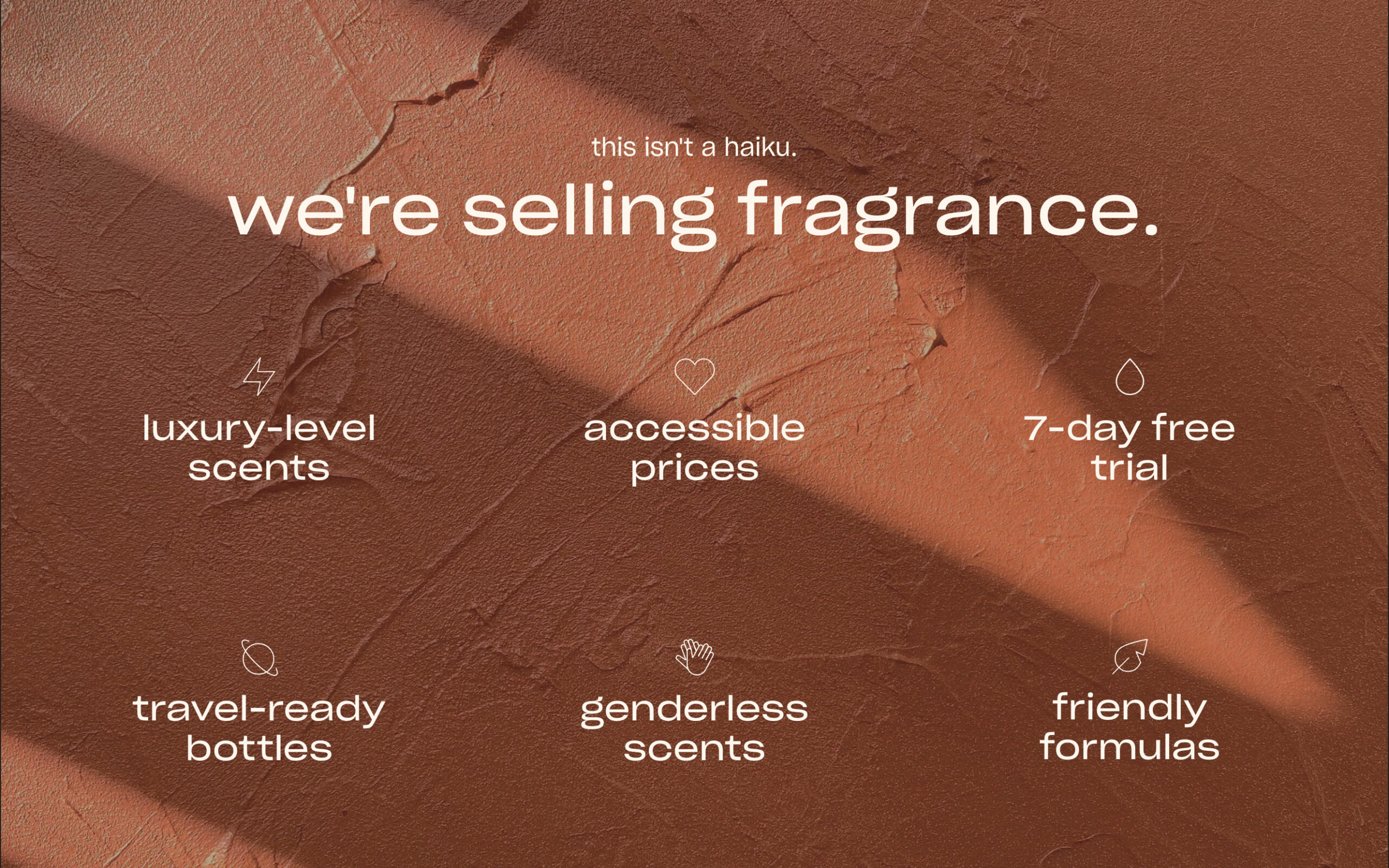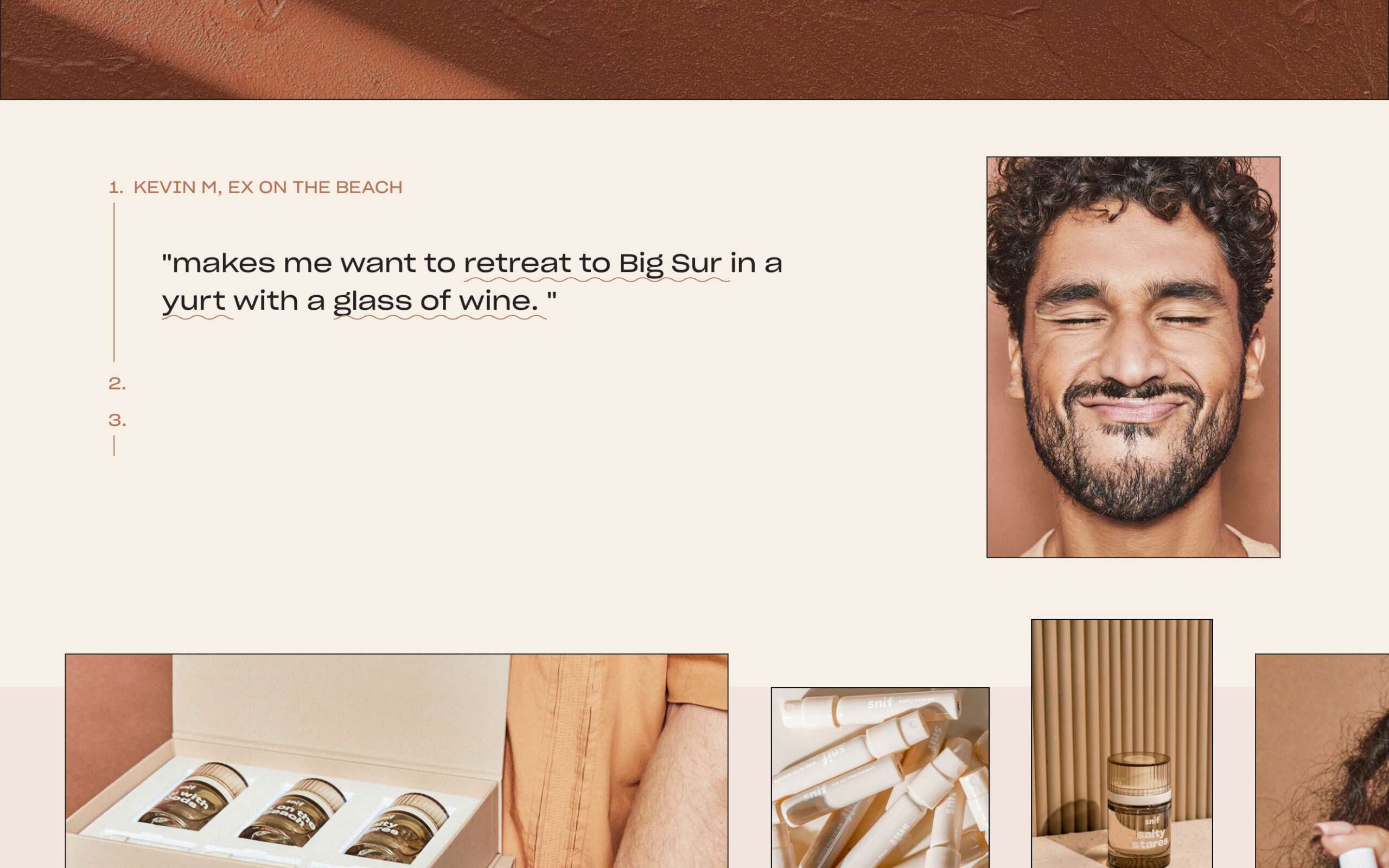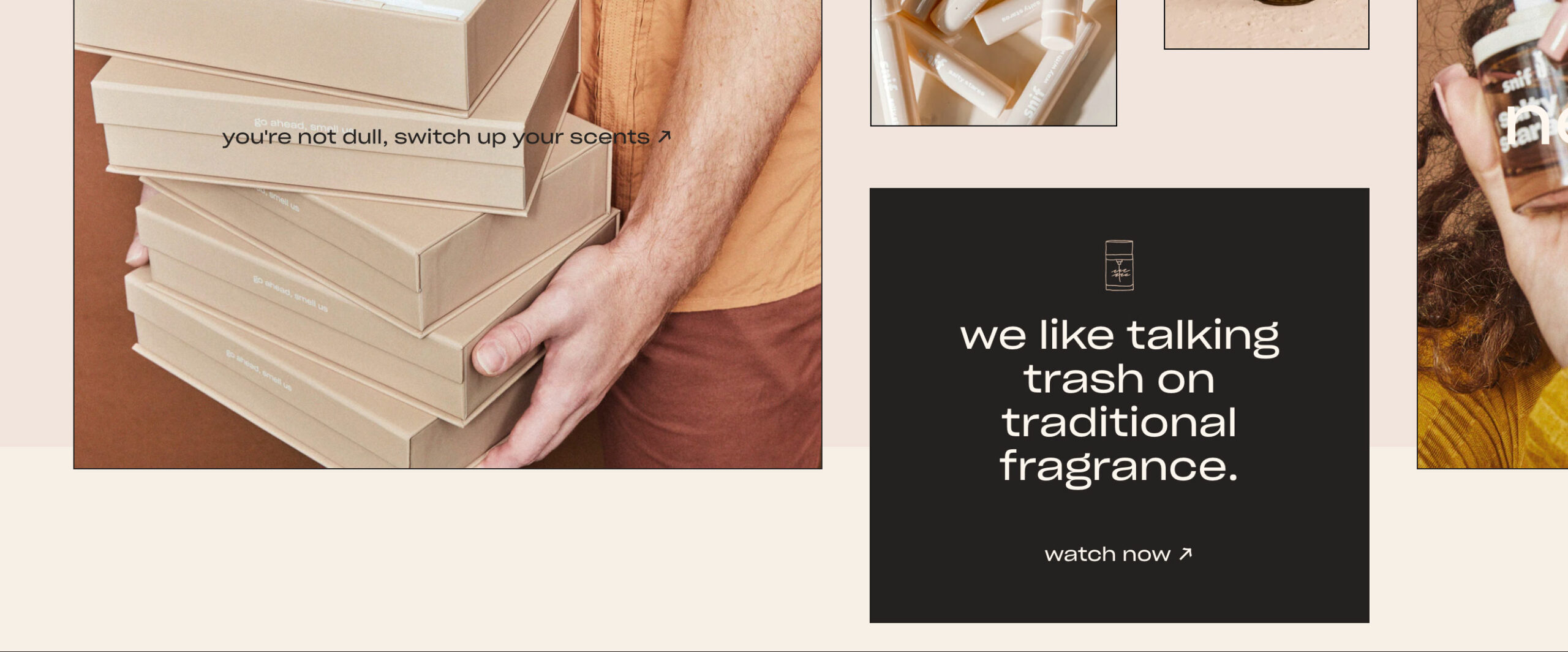 Snif on social
Our creative supported the launch with assets for grid, stories, and highlights.
Photo + Video Launch Campaign
The shoot harnessed tonal neutral shades to reinforce the brand's palette and build an ownable look and feel. Relatability was key to define fragrance as part of everyday life, in deliberate opposition to the aspirational, inscrutable perfume ads of yore.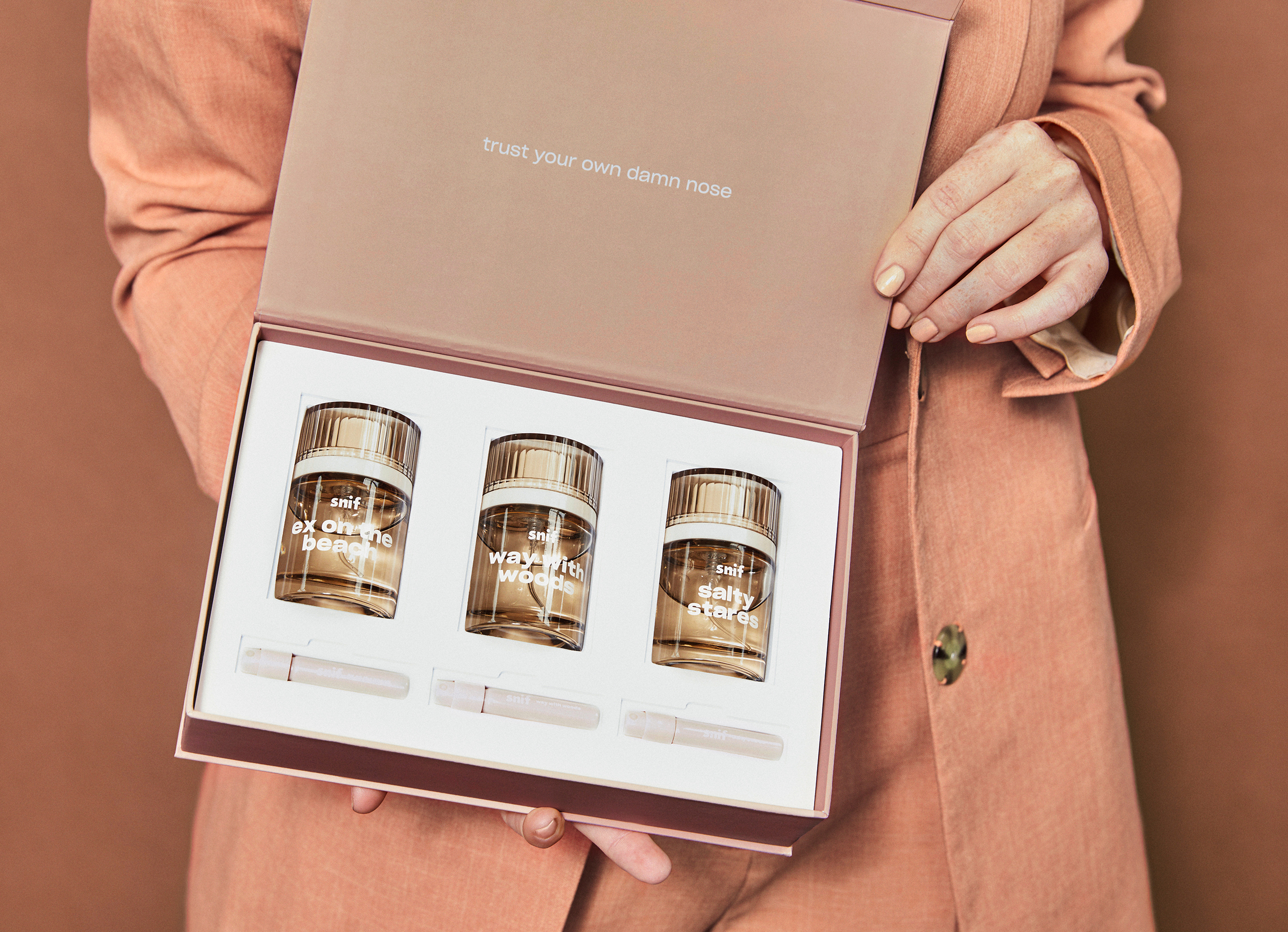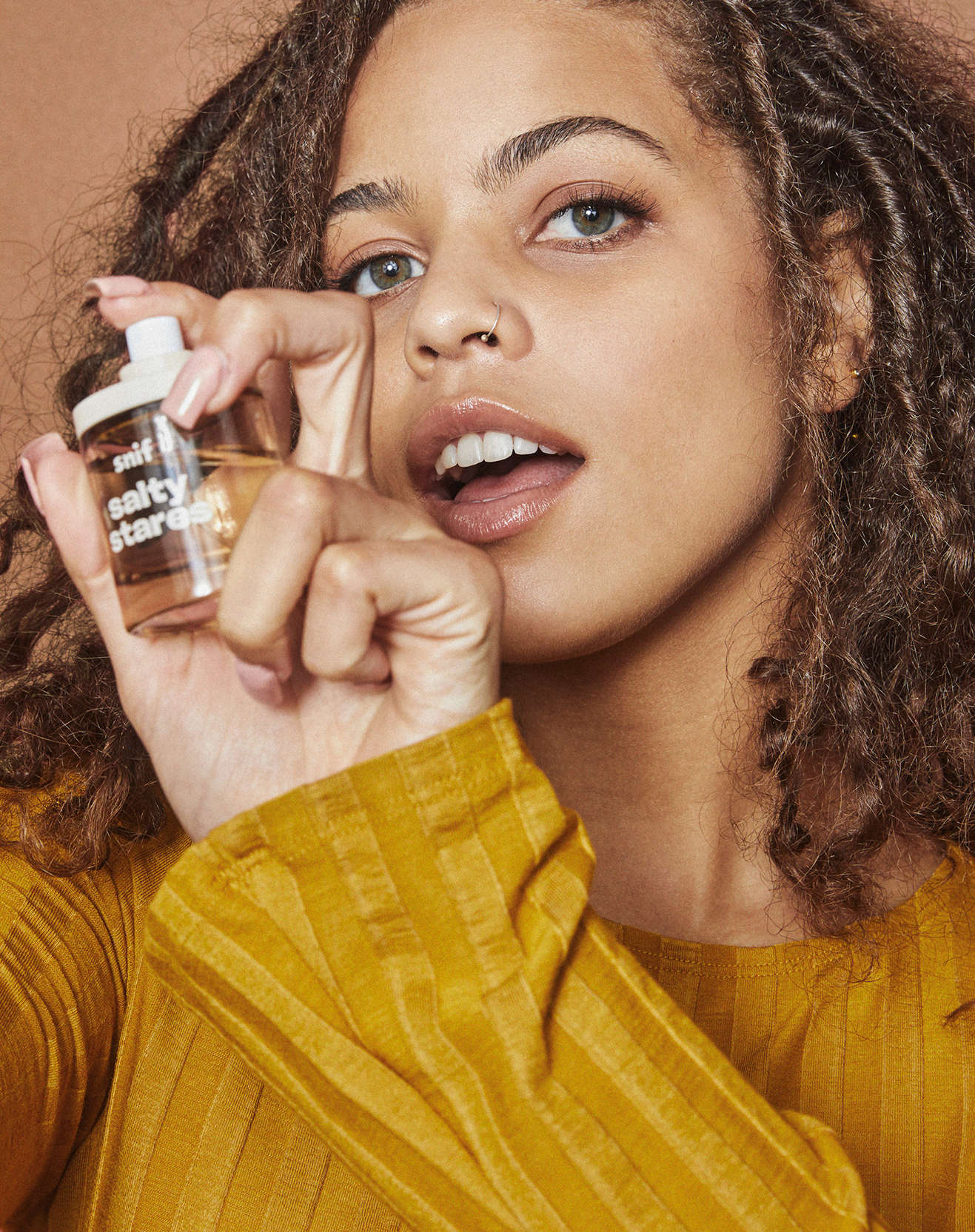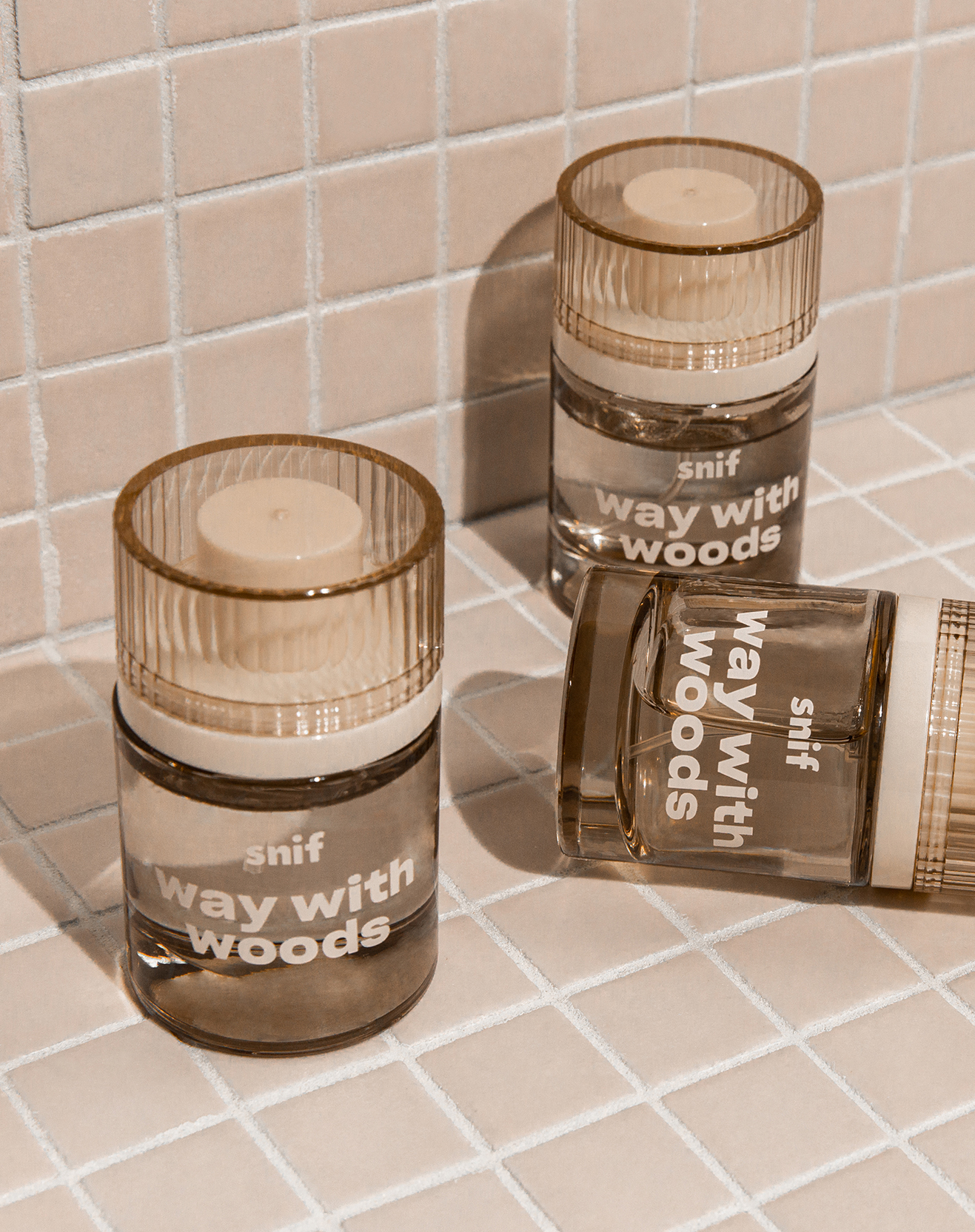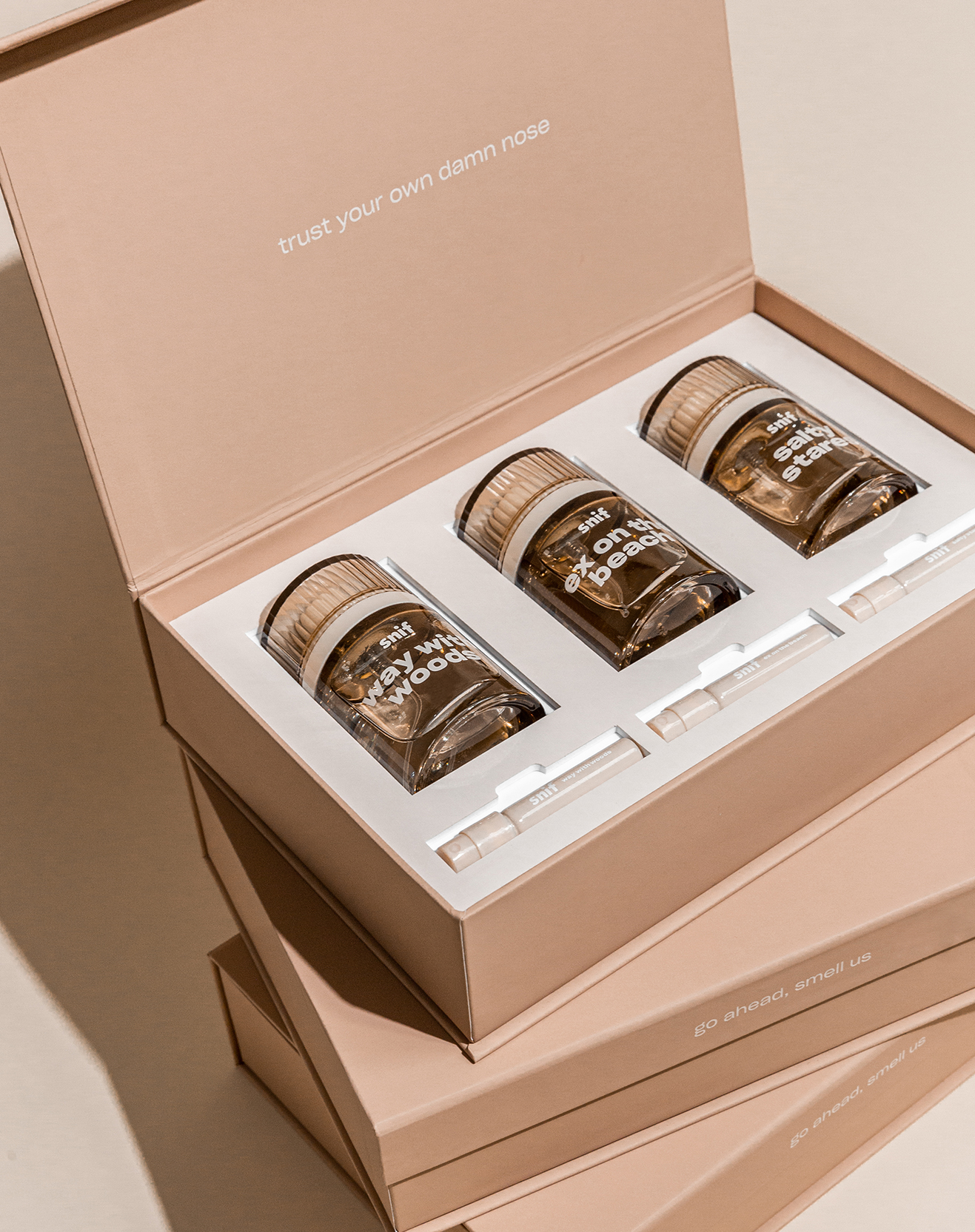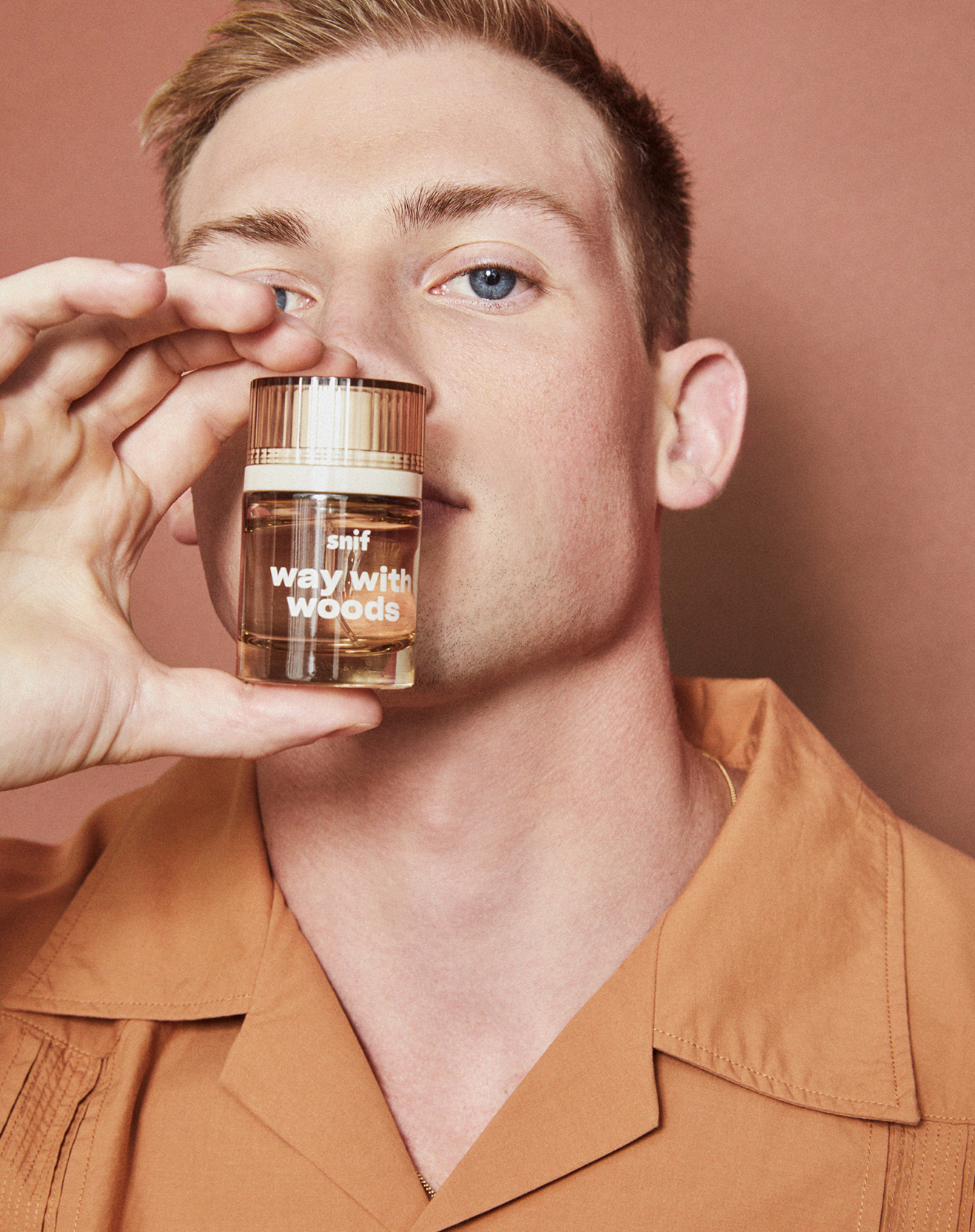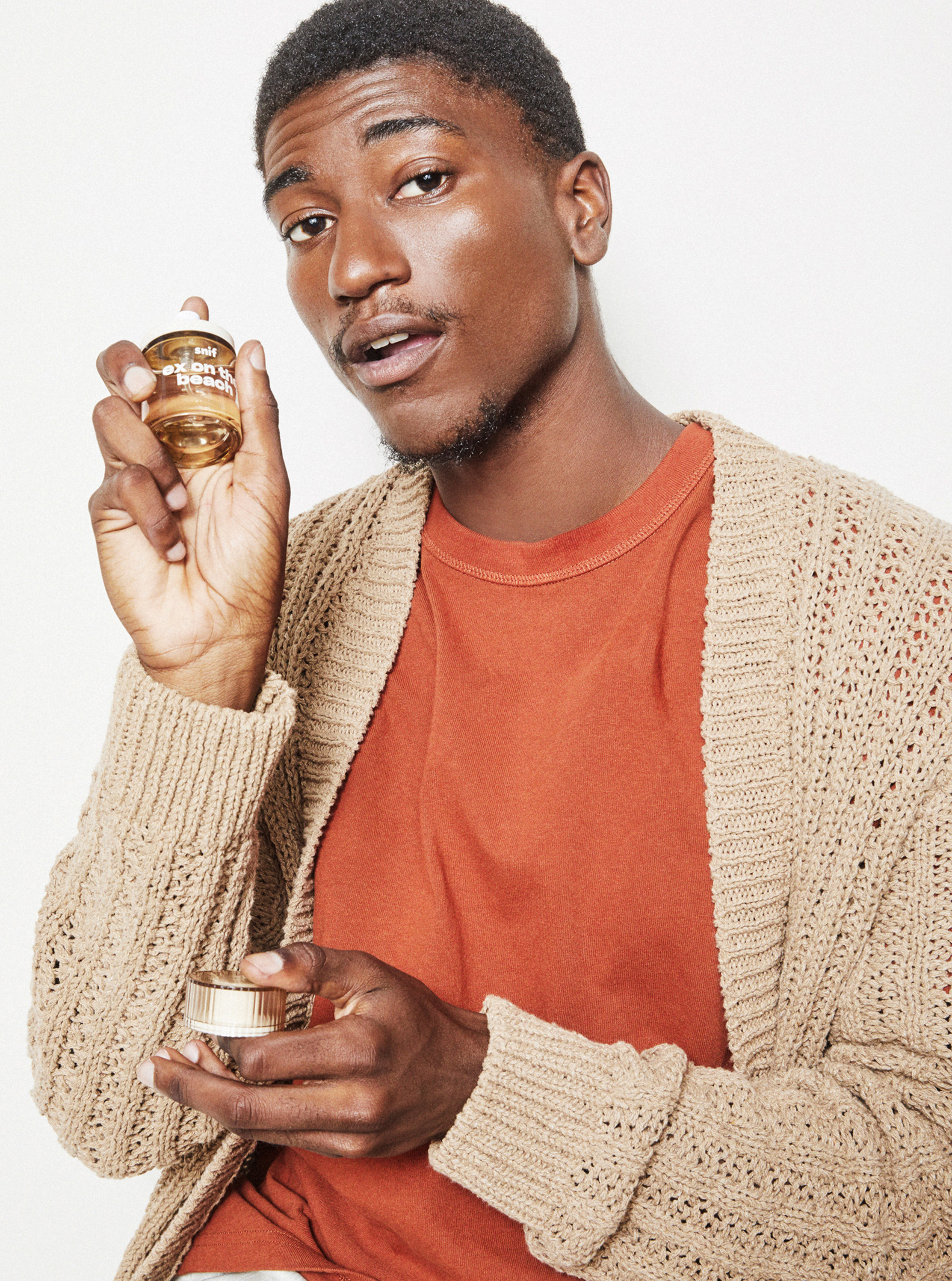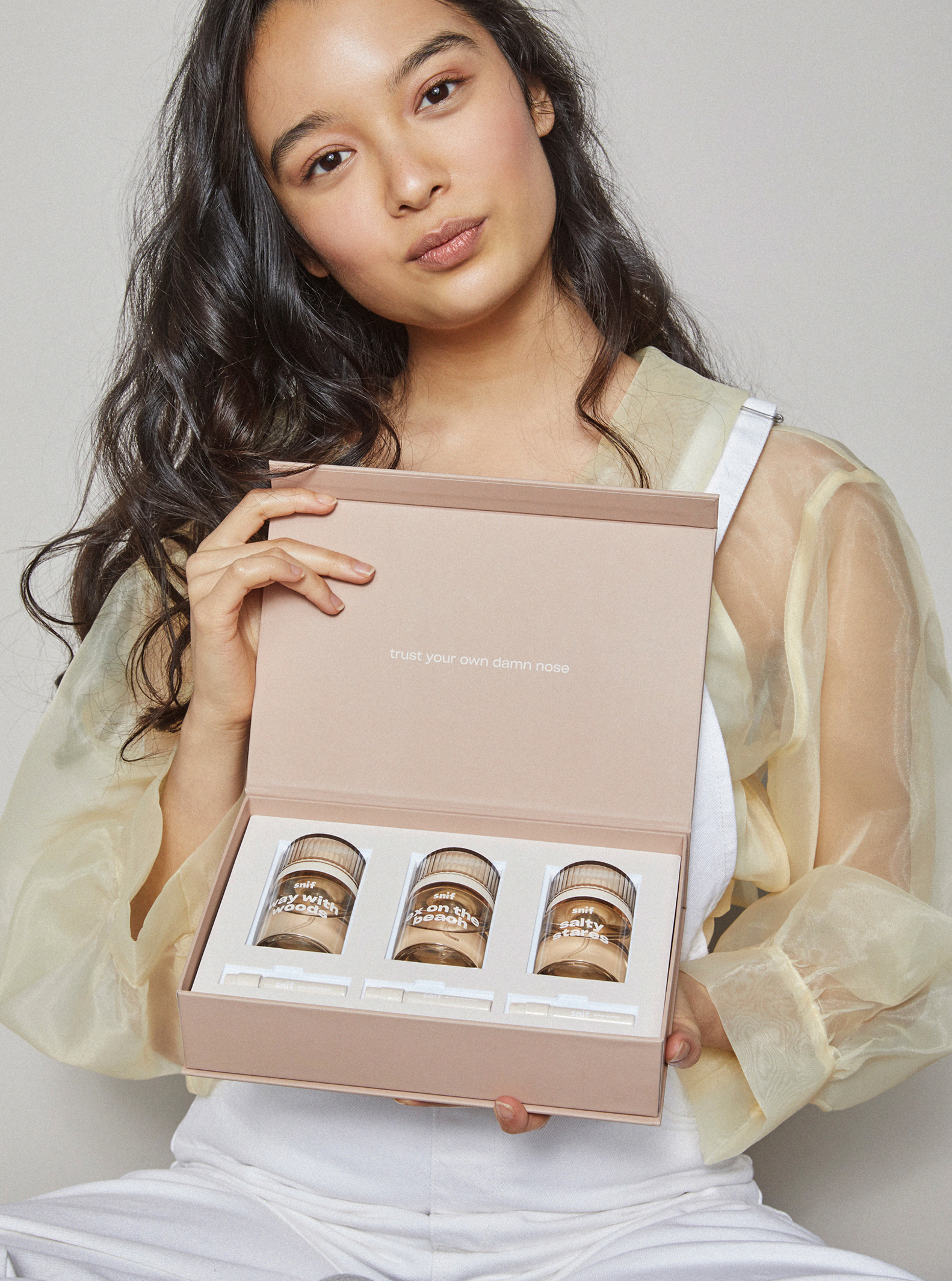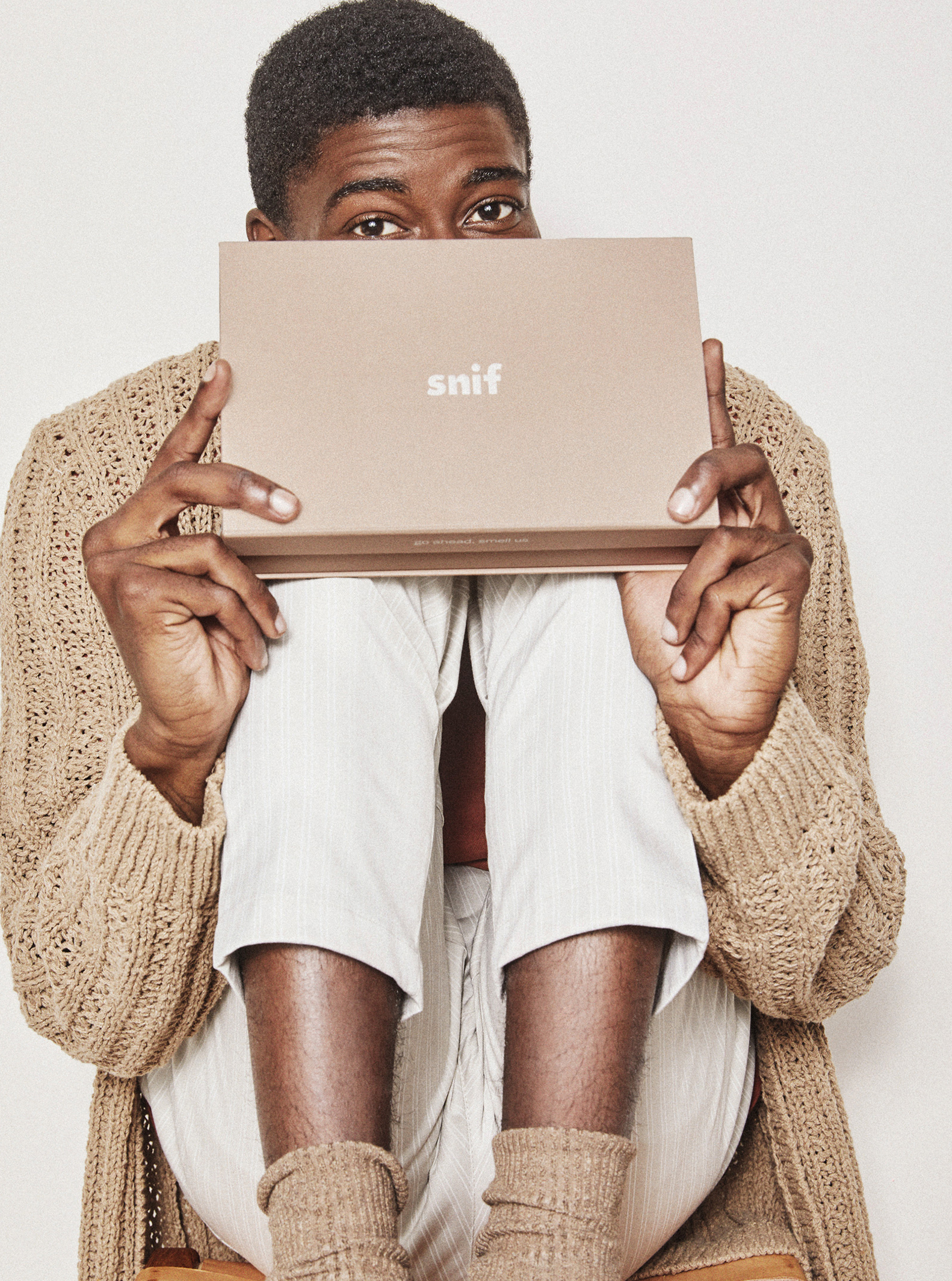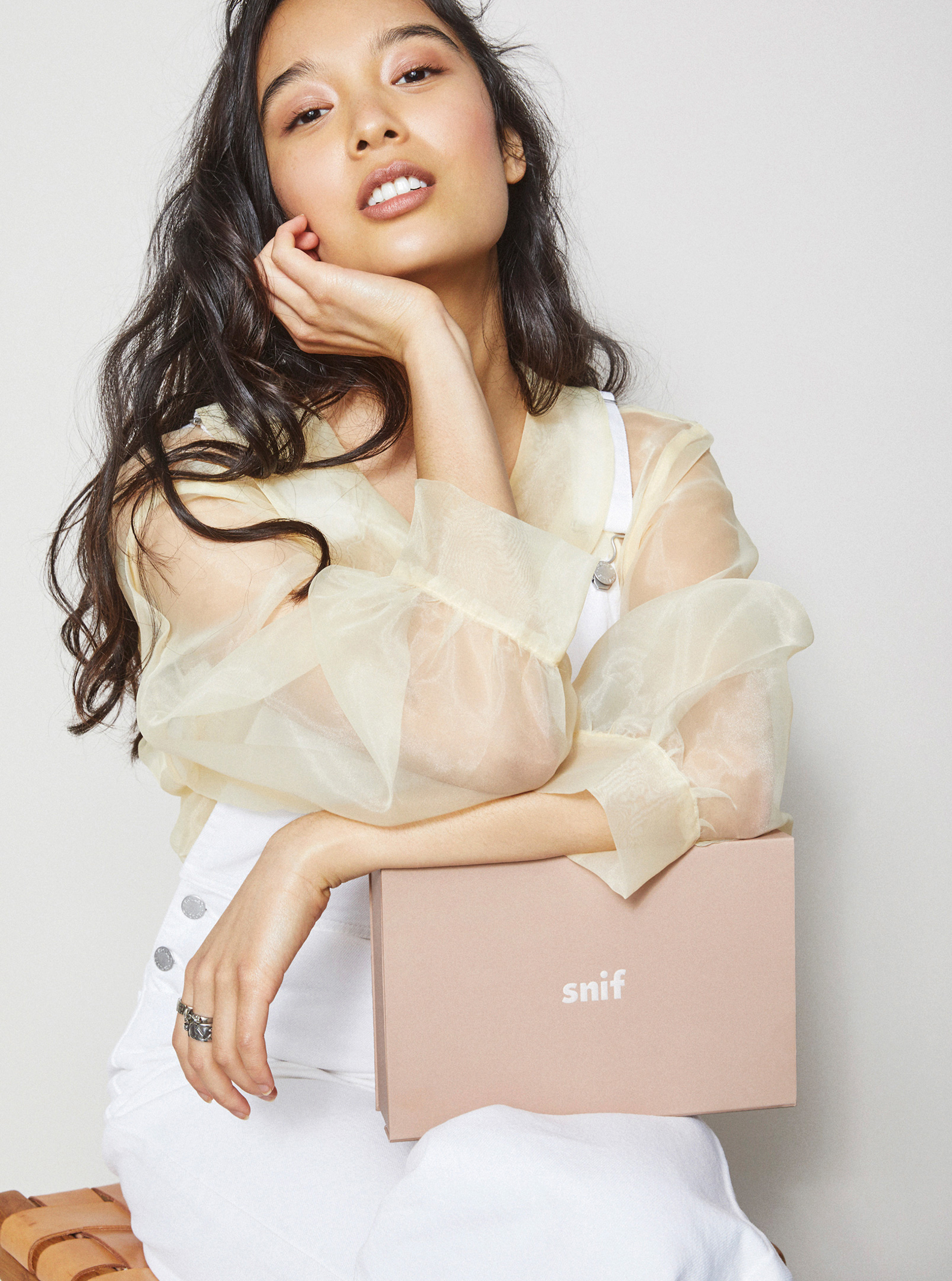 The Result
A buzzy, category-disrupting brand with A-list attention, and a foundation for continued growth, collabs, and partnerships.