A pretty font, trendy colors, and eye-catching visuals can only get you so far. Everything we create is informed by sales expertise and real-time input from our retailers. With us, you don't have to sacrifice aesthetic to give customers what they really want.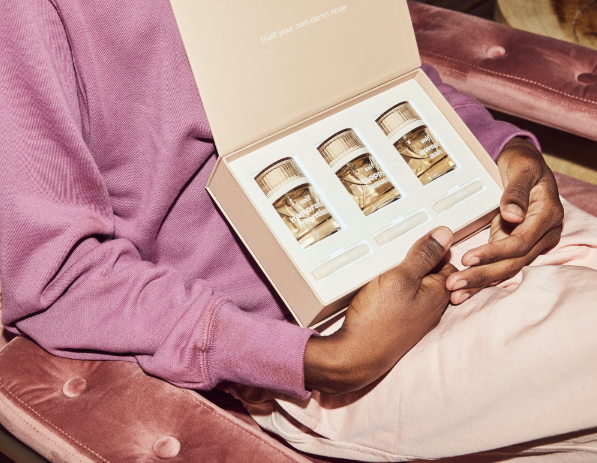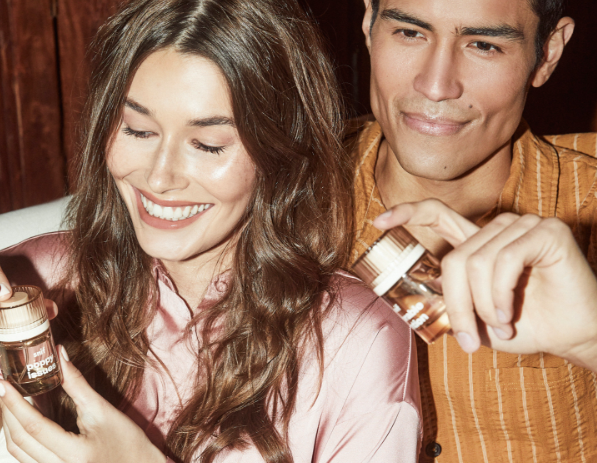 snif: collection two campaign
For Snif's second collection launch, we produced a playful ad campaign spoofing the traditional fragrance commercial to highlight the need for a new way to experience scent. Our art direction and execution included custom interiors to add environmental depth to the brand imagery, and continued to reinforce Snif's position as THE fragrance disruptor.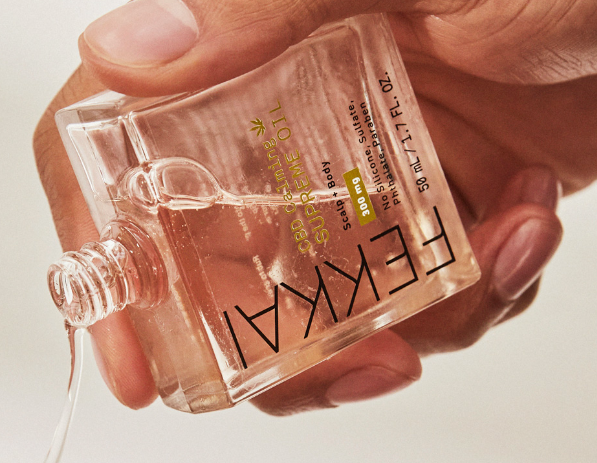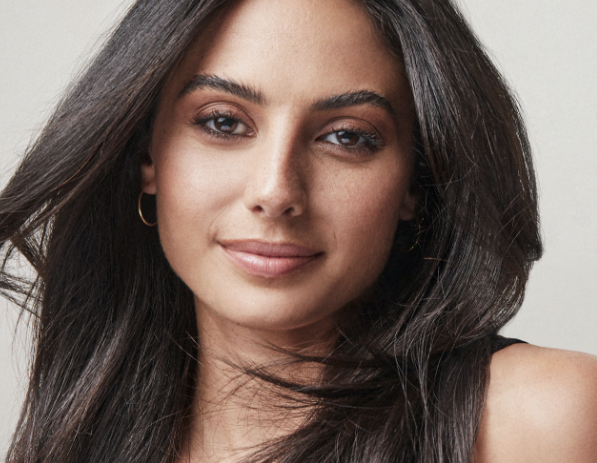 Fekkai
Fekkai came to Crème seeking elevated assets to complement their updated aesthetic. We created a collection of sophisticated brand imagery and content for salon, website, and social to showcase their well-rounded range of products: product photography, beauty images, before and after shots, and video.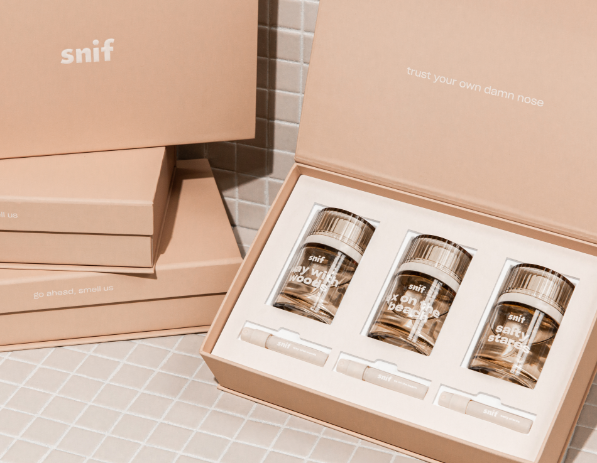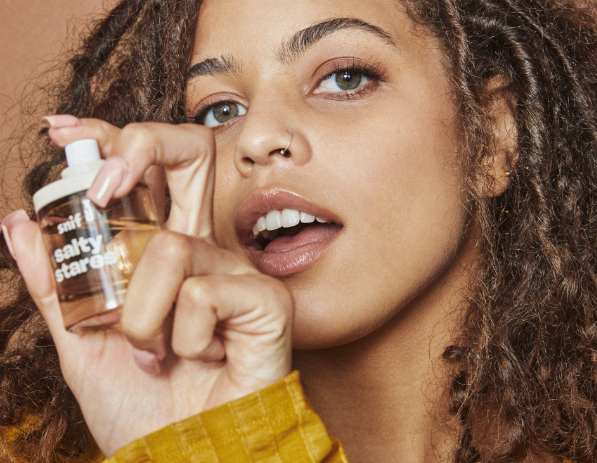 SNIF
Snif partnered with Crème with the goal of disrupting the fragrance industry with a long term creative partner. From inception to launch, we created the names, packaging, website, photo, video, print, messaging, and copy. The result? A never-before-seen fragrance brand of modern, try-before-you-buy, gender neutral scents that is (pardon our pun) completely on the nose for today's shopper.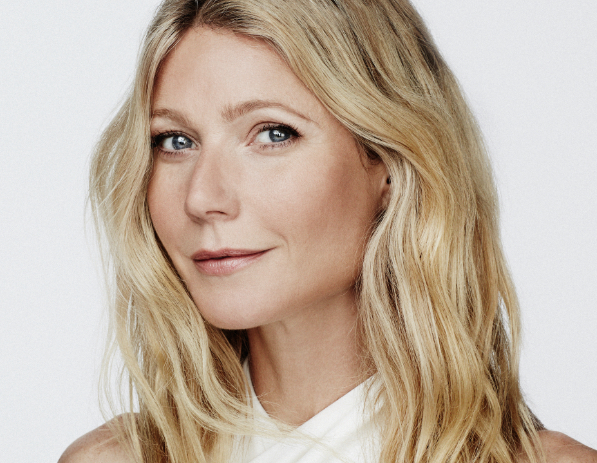 Goop by Juice Beauty
With a leading lifestyle and wellness blog on the rise, Gwyneth and the team came to us for ideation and execution of a creative campaign to launch their first in-house product line, goop by Juice Beauty skincare. We produced photo, video, and ad campaign messaging to bring this iconic line to market.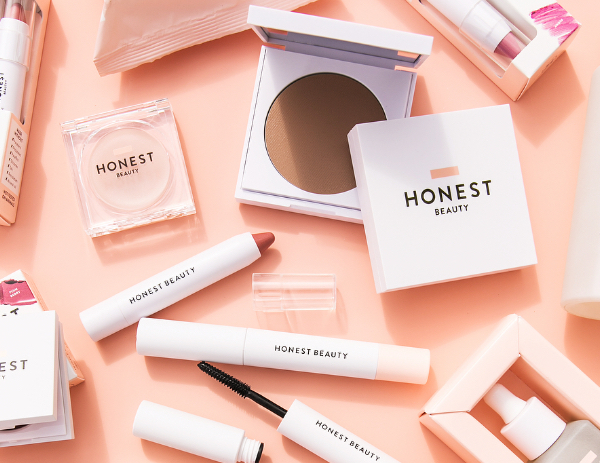 HONEST BEAUTY
Looking to rebrand, repackage, and restructure their skincare and color lines, Honest Beauty enlisted us to create an entirely new vision that would align with the parent brand and make a splash for their relaunch in Target doors across the U.S.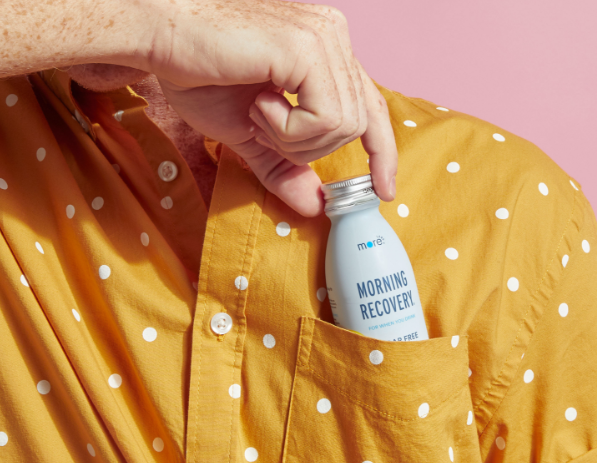 More Labs / Morning Recovery
Known for their highly effective post-drinking formula, Morning Recovery wanted to expand into supplements centered on productivity. We partnered with their team to bring More Labs to life through restructuring, rebranding, packaging ideation, and a relaunch campaign.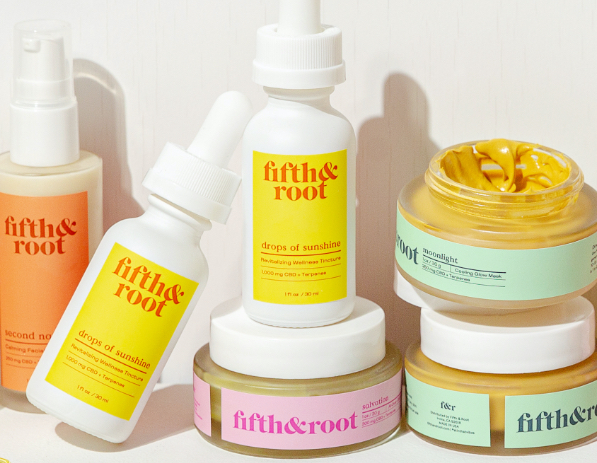 Fifth & Root
With an existing line of hemp-infused skincare, Fifth & Root came to us to reimagine their entire brand feel. We traded their muted, bamboo packaging for a funky, vibrant aesthetic that would set them apart and appeal to a wider range of beauty-obsessed customers.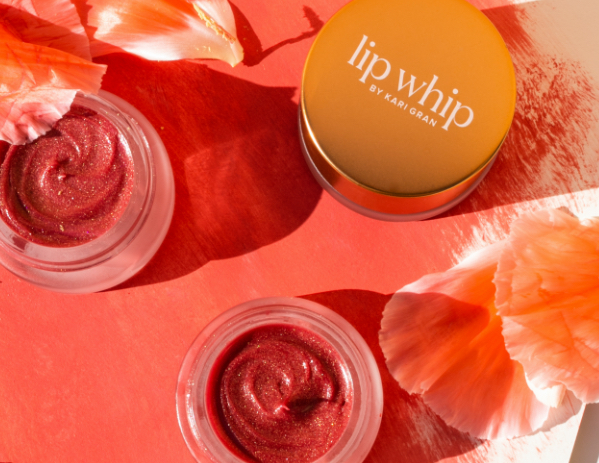 Kari Gran
This heavenly, hydration-focused skin and lip care deserved branding that exuded simplicity and sophistication. Kari Gran entrusted us to bring her vision to life through branding, design, and visuals that spoke to the eco-luxe ethos of the brand.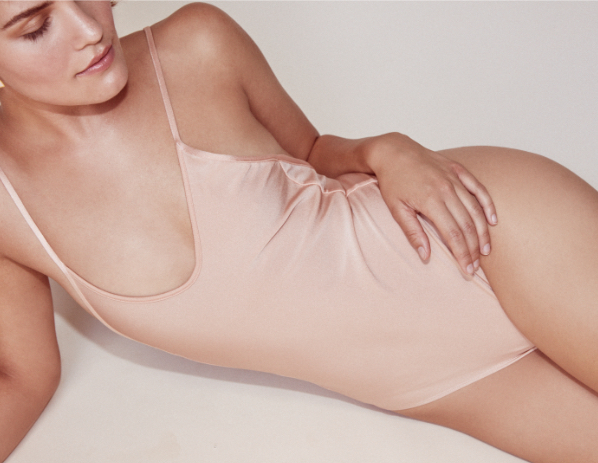 Lady Suite
Forging the way in femcare, Lady Suite partnered with us to bring a unique product to market that would champion clean formulation, intimate care, and empowerment. Through stunning visuals and website design, we helped position this wellness-driven brand for success.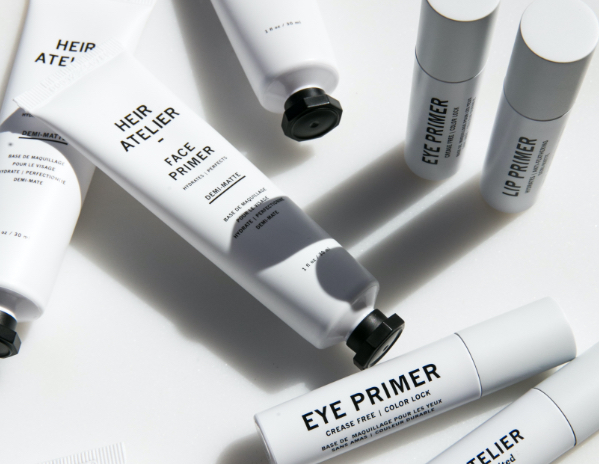 Heir Atelier
Pro makeup artist Kendra Richards found that traditional primers simply weren't cutting it, so she created a line of lightweight, skin-loving formulas that out perform anything else on the market. To highlight the excellence of her products, we created a timeless, cohesive brand with modern design, minimalistic packaging, and striking imagery.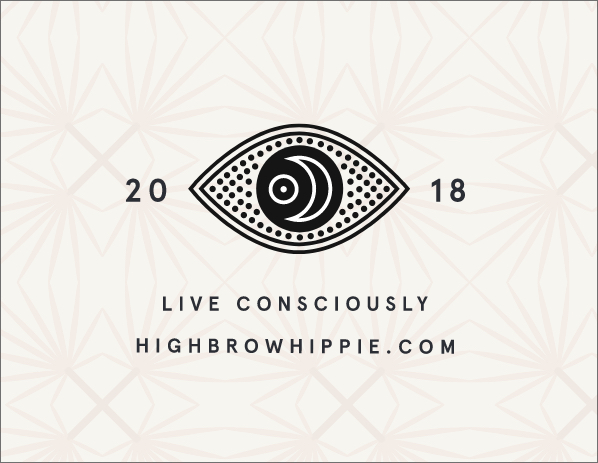 Highbrow Hippie
Beauty industry trend forecaster Myka Harris and renowned Hollywood hair colorist Kadi Lee teamed up to create a conscious lifestyle brand and breathtaking atelier space in Venice, CA. The duo came to us to dream up unparalleled branding infused with laid-back, luxury that embodies sustainable, socially responsible, non-toxic living.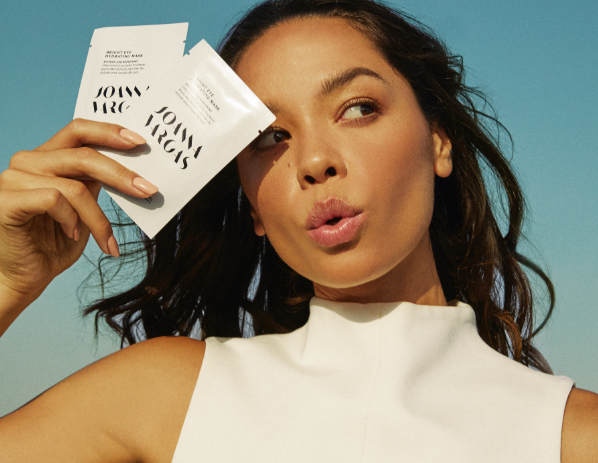 Joanna Vargas
Aesthetician to the stars, Joanna Vargas, came to us with a new logo, cutting-edge product range, and finalized packaging. We incorporated the core of her brand into a 360 approach to launch and grow the brand with a fully designed web experience, seasonal campaigns, and fresh content to capitalize on her spa's cult following.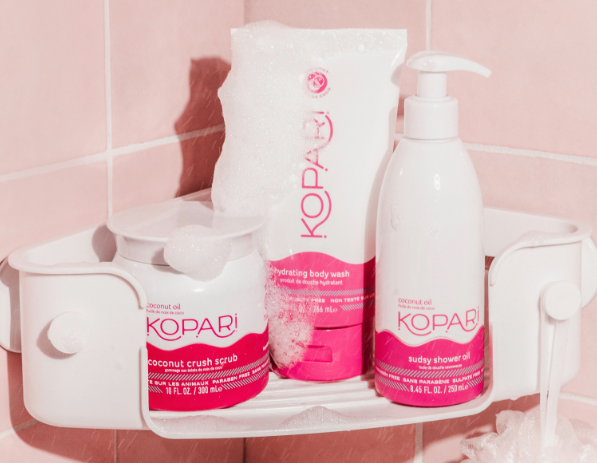 Kopari Beauty
This feel-good, coconut-centric brand came to us looking for a fresh dose of content for fan favorites and new product launches. We built custom sets and captured visuals to highlight the brand's key product categories and newness within their body collection.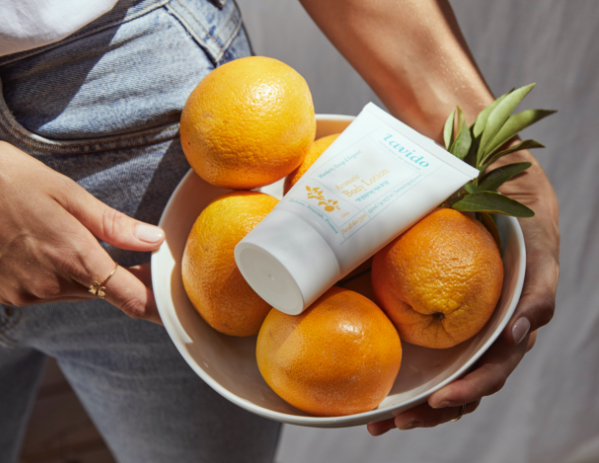 Lavido
This Israeli based skin and body care brand sought us out to help grow their US presence. We started with brand strategy and soon delved into a brand refresh accompanied by an entirely new website, beautiful visuals, and compelling messaging to inspire genuine, lasting customer engagement.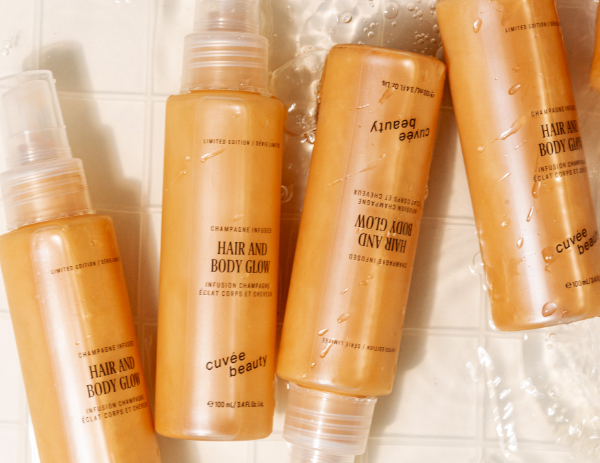 Cuveè Beauty
This high-end, champagne-infused haircare brand came to us looking for reinvigorated positioning and content that would relate to a wider audience of beauty lovers. We paired design and messaging with refreshed styled product imagery to bring their unique products, benefits, and textures to the forefront of the brand.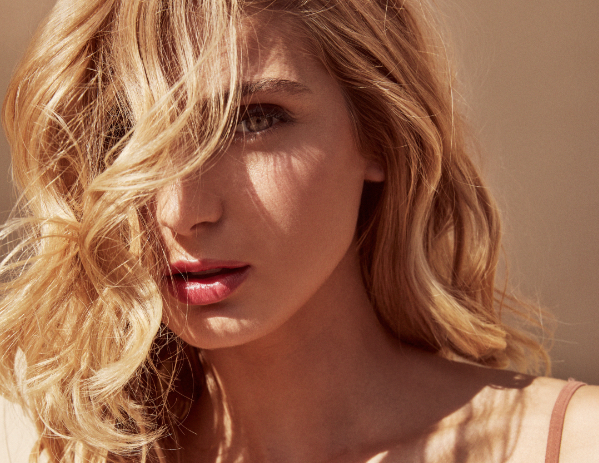 Vapour Beauty
This early pioneer of organic color cosmetics partnered with us to reinvigorate the brand through tailored sales positioning and compelling creative content. Through packaging design, campaign visuals, and updated messaging, we sought to showcase a cohesive experience across all platforms.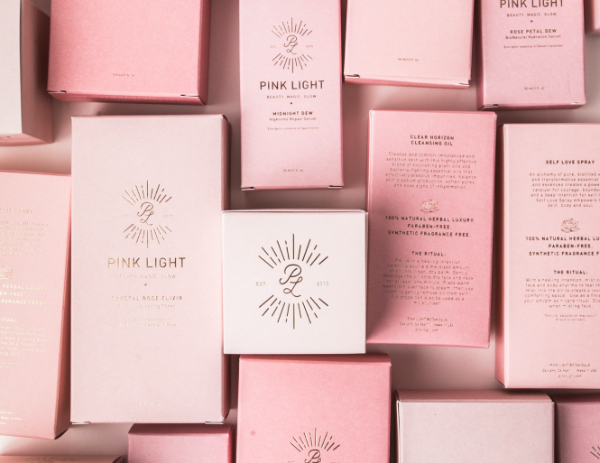 Pink Light Botanicals
Herbalist and esthetician Amber Woods wanted to translate her sensorial, holistic spa practices into small-batch, skin luxuries. Inspired by her enlightened beauty aesthetic we partnered from concept to counter through branding, strategy, packaging, web design, and glowing imagery.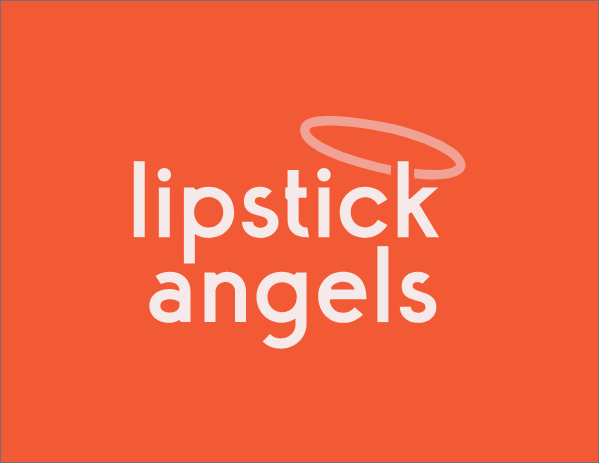 Lipstick Angels
This nonprofit and long-standing Créme partner seeks to strengthen the dignity, hope, and self-esteem of cancer and chronic illness patients through complimentary, personalized beauty services. Inspired by their truly transformative work, we created a vibrant brand identity that reflects the compassion and care behind everything they do.
Crème Collective is a beauty brand agency. We make, sell, create, market, support, distribute, and ship clean beauty.