The Brand
The Skinny Confidential
The Formulas
Innovative, results-driven tools and formulas that still look cute on a vanity.
Female Founded
Price Point $20 - $99
Original Design
Award-Winning
Gift-Worthy
Vegan
Cruelty-Free
Gluten Free
Crème
Says
"Skinny Confidential has all the makings of a cult favorite: a forward-facing founder the world can't get enough of (1.2M IG followers!), whimsical, eye catching packaging, and memorable products that work."
"The Ice Roller is a puffy face savior! It stays super cold far longer than any ice roller, or the jade roller I used to keep in the freezer, and even helps my sinus headaches. I love how the Sleeping Bag keeps the Ice Roller clean and ready for its next use."
"The quality is like nothing else. The tools feel so good in your hand, and not cheap or dinky like most tools. They're substantial enough that I even love to use them on my body post-gym."
"OMG, driving gloves in the most incredible shade of bubble gum pink to keep sun spots at bay? So well thought out and perfectly branded!"
"No more peach fuzz or mustache for me. The Hot Shave Razor works so well, and is such a step up from the generic drugstore options."
The Heroes
Contour & De-Puff
Award-Winning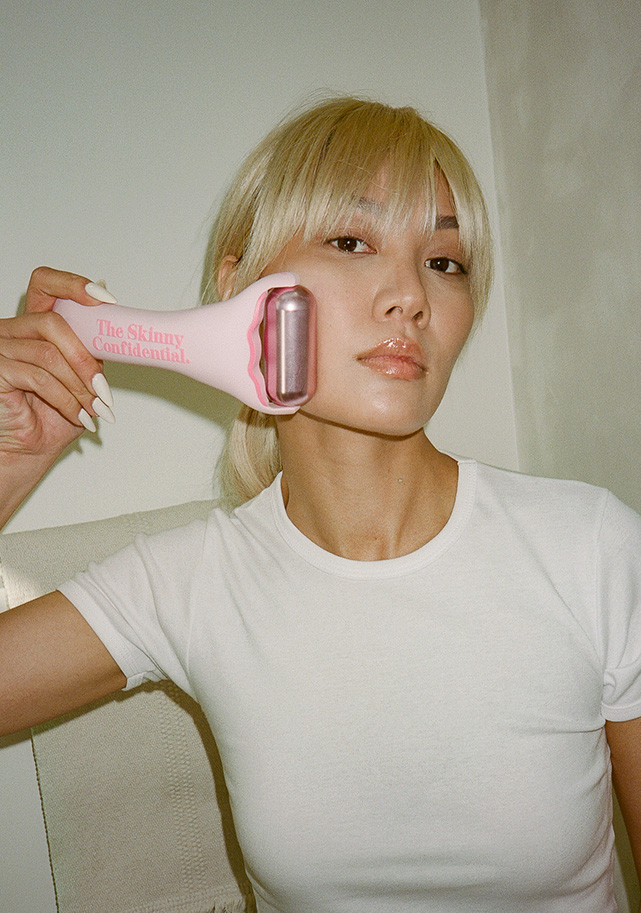 Hot Mess Ice Roller
This award-winning tool gets cold fast, and stays cold longer than other ice rollers. The oversized aluminum roller de-puffs and contours while the silicone handle provides a comfortable grip.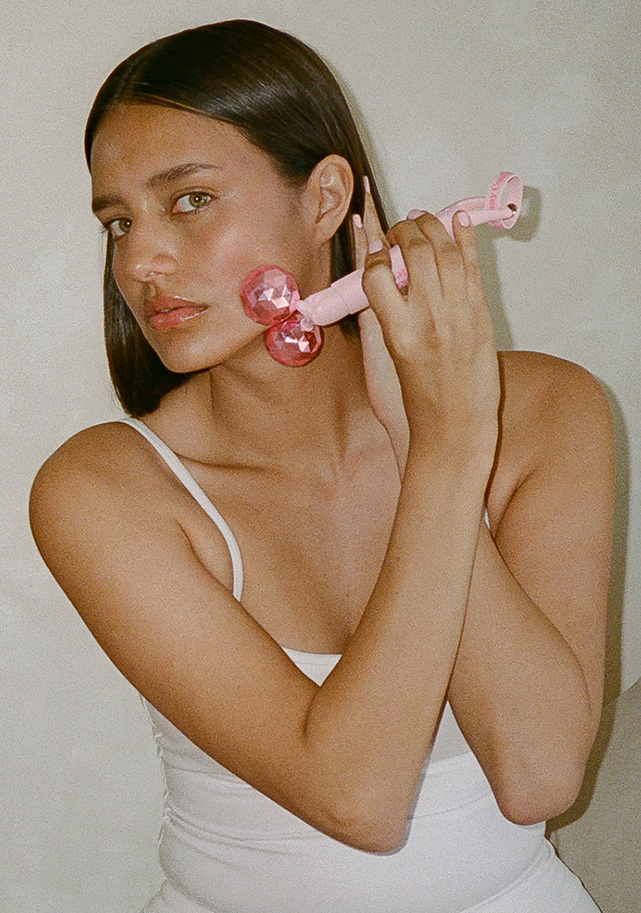 Pink Balls Face Massager
This custom contouring massager grips the face to chisel, sculpt, and tone, all while relieving muscle tension. The pink disco balls and sturdy, silicone handle are generously sized and mimic the kneading sensation of a professional facial.
Smooth & Soften
Refillable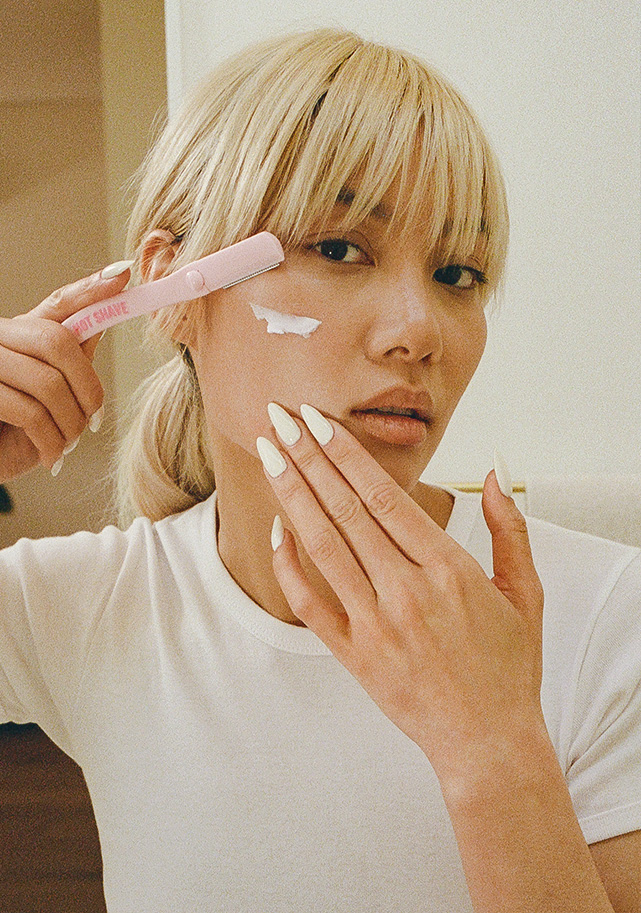 Hot Shave Razor
Lauryn has been shaving her peach fuzz since high school, and she's not alone. Not only does this technique exfoliates and softens for a glowy, smooth complexion, this razor is ergonomic and refillable. Hot tip: pair with the Hot Shave Cream, the first ever facial shaving cream designed for women.
Hack your routine with preventative self-care.
The Founder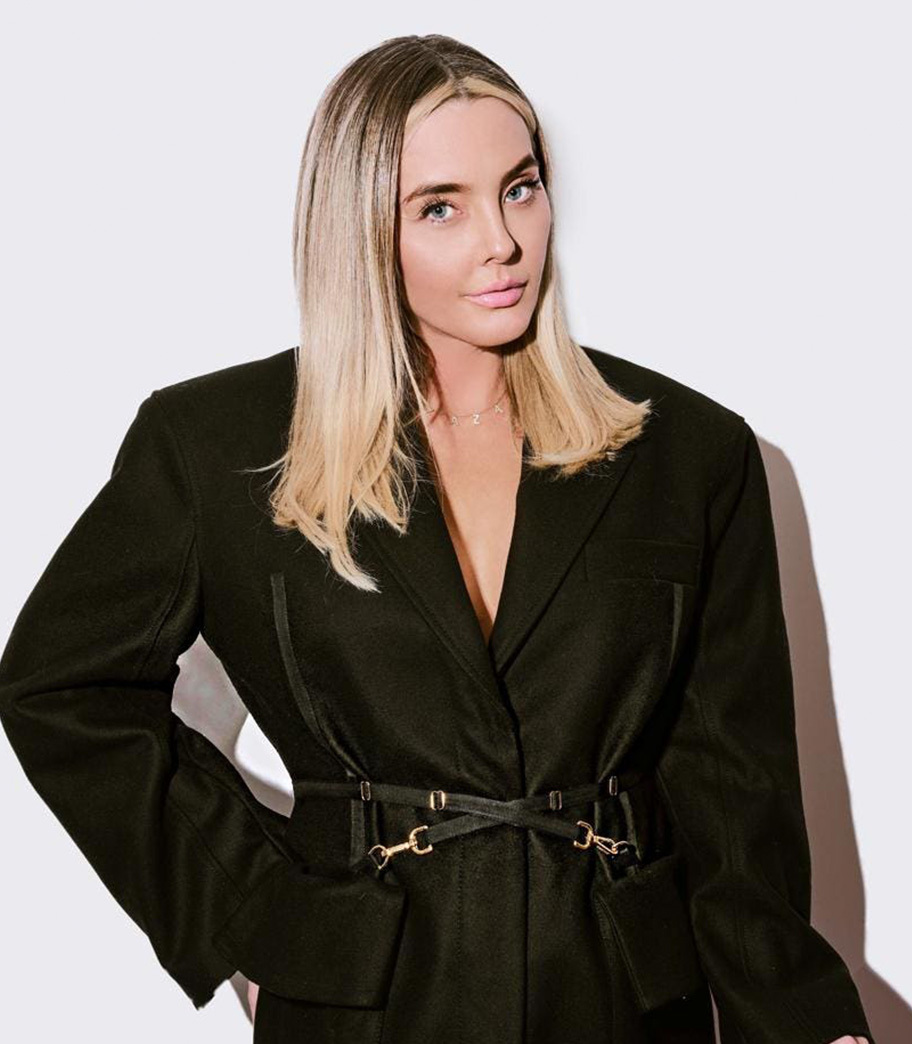 Meet Lauryn Evarts Bosstick
Since launching her blog in 2009, Lauryn has built a die-hard community of millions, and a Skinny Confidential universe that includes a podcast, two published books, and a range of skincare and beauty tools.
A dedication to details and a knack for disrupting the industry went into developing tools that tackle inflammation and morning puffiness, and optimize daily routines.
Every Skinny Confidential product is community-driven, years in the making, and something Lauryn herself needs and uses.
Her no-nonsense beauty routines and playful pink aesthetic attract customers who love beauty hacks that actually work.
"The Skinny Confidential is dedicated to creating innovative, effective, and aesthetically pleasing preventive beauty, wellness, lifestyle tools THAT WORK. We're so proud of our community-driven product line and excited to bring more cute, classic (but evolved) products to the market."
Tell Us What You
Want To See
PLEASE CHECK ALL THE BOXES FOR BRANDS YOU'D LIKE TO BRING IN YOUR STORE AND WE'LL GET BACK TO YOU RIGHT AWAY.
Thank you for your inquiry!
We'll get back to you asap!