The Brand
Lipstick Angels
The Formulas
Lipstick Angels' mission is to strengthen the dignity, hope, and self-esteem of individuals with cancer or other chronic illness.
Based in Los Angeles
Serving Hospitals Across America
Spark Empowerment and Joy Through Beauty Services
Endorsed By The Medical Community
Female Founded
Services By Professional Artists and Estheticians
Award-Winning Program
Supports Clean Beauty Education
Restore Dignity, Hope, and Self-Esteem
Meet the
Brand
Lipstick Angels is a nonprofit organization that provides clean-beauty and wellness programs that aim to restore the dignity, hope, and self-esteem to cancer patients by offering complimentary, personalized, and oncology-sensitive beauty and skin care services in hospitals at patients' bedsides or while they are receiving treatment.

Administered by professional make-up artists and estheticians, Lipstick Angels programs support those diagnosed with cancer and other chronic illness through restorative and nurturing services that allow hospitals to offer a holistic experience to their patients by catering to the physical and emotional side effects of the diagnosis and treatment of cancer and other chronic illnesses. Through human touch, compassion and care, they create an intimate environment that fosters kindness and connection; contributing to recovery and nourishing the whole person – mind, body and spirit.

Lipstick Angels' services offer patients of all genders the opportunity to experience a variety of spa services including hydrating facials, comforting hand massages, aromatherapy, makeup applications and eyebrow shaping. Their goal is to create a space for each person to feel pampered in the moment and to spark empowerment and joy through the unique practice of self-care.
Using the power of beauty to transform and heal.
The Founder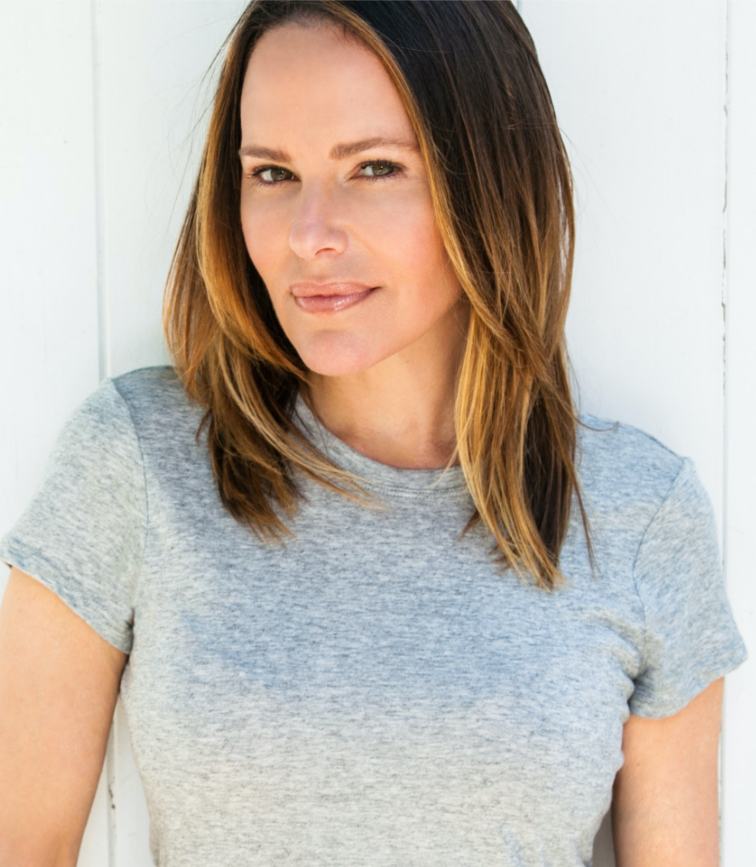 Meet Renata Helfman
For over 15 years, Renata Helfman has worked as a celebrity makeup artist. During this time she cultivated a passion for health-conscious products.
Determined to make luxury natural products more accessible to the public, Renata founded Vert in 2007, the first clean beauty shop in the world. The store instantly became an overnight success, capitalizing on the public's longing for a cohesive selection of safe beauty and skincare products.
She has received international editorial recognition from every sector of the beauty industry and has been featured in Elle, The Los Angeles Times, Natural Health, Vogue, and numerous other publications and media outlets.
Renata Helfman first conceived of Lipstick Angels, a nonprofit, after her volunteer experience at Cedars Sinai Medical Center in Los Angeles.
She made it her mission to bring beauty, compassion, and human touch to patients in need.
"My dream is to make Lipstick Angels a program that is accessible to all hospital patients nationwide. Providing a comforting, healing touch while restoring a sense of dignity through beauty has a potent effect on the mind, body, and spirit."
Tell Us What You
Want To See
PLEASE CHECK ALL THE BOXES FOR BRANDS YOU'D LIKE TO BRING IN YOUR STORE AND WE'LL GET BACK TO YOU RIGHT AWAY.
Thank you for your inquiry!
We'll get back to you asap!