The Formulas
Designed for your most delicate skin with dermatologically tested, natural, and vegan ingredients.
Female Founded
Made in the U.K.
Vegan
Cruelty-Free
Price Point $6.45-$21.95
Sustainable Packaging Initiatives
Safe for Intimate Use
Dermatology Tested
Crème
Says
"Omg, the Goddess Body Glow Cream is so good! It smells amazing and has a really pretty bronzey rose-gold sheen that is so flattering. The caffeine gives me instant benefits, and I'm excited to see the long term firming results."
"The Tame It! Hair Removal Cream makes me so smooth. It works really well with no irritation at all."
"WooWoo is the whole package—super effective, extremely accessible, and the branding is fun."
"The price point is affordable, but the formulas have good ingredients and feel pampering."
"I really like the Gentle Foaming Body Wash. I shower after my morning workout, and again at night before bed. I'm getting clean, but it's gentle and doesn't strip my skin."
The Heroes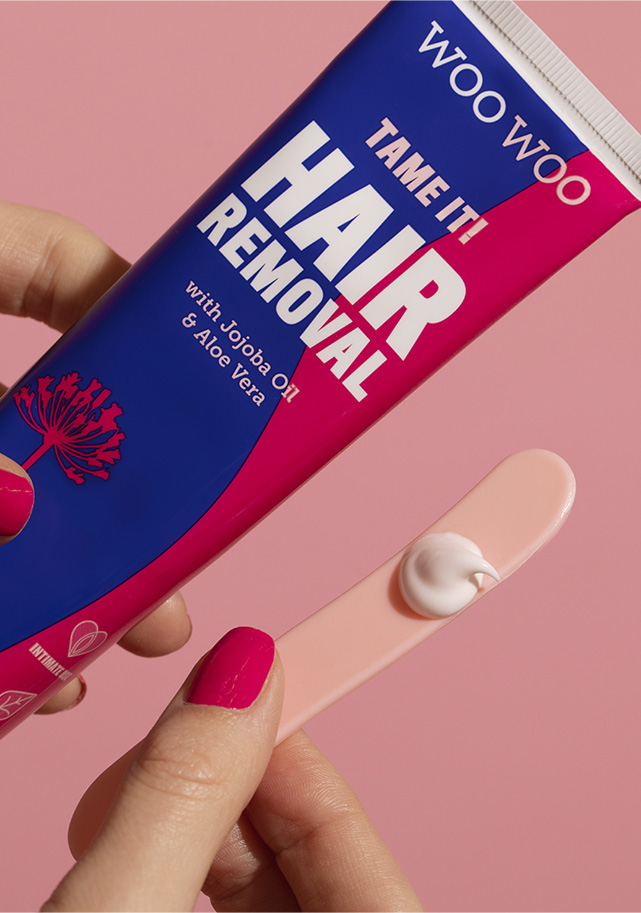 Tame It! Hair Removal Cream
Not your mother's Nair—this best-selling in-shower hair removal cream gives you the results of a full Brazilian from home, no appointment needed. Remove a little or a lot with no razor burn, no pain, and a silky-smooth finish.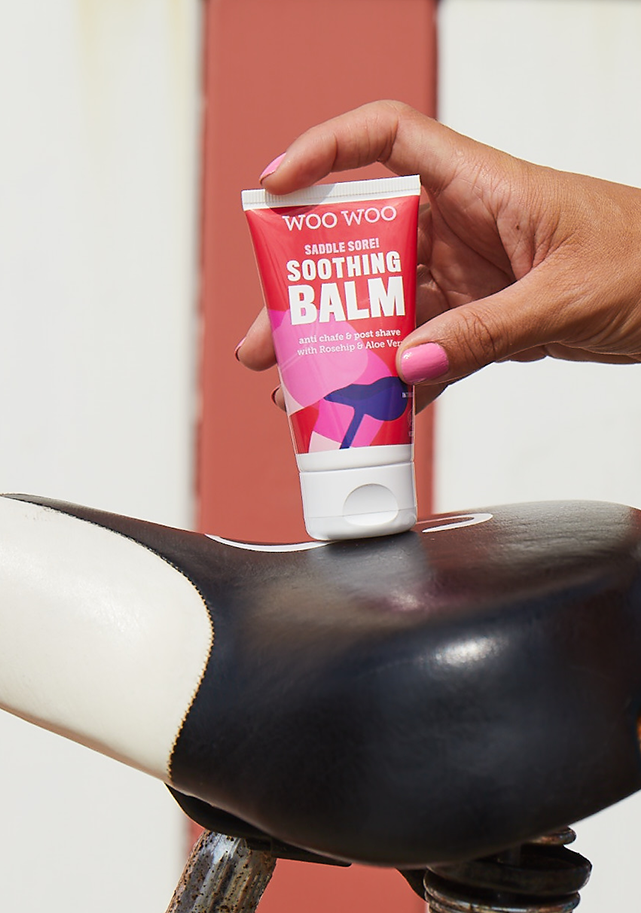 Saddle Sore! Soothing Balm
A life saver in a tube for any chafing or irritation post hair removal (or any other aggravating activity). Chamomile, Rosehip Oil, and Aloe Vera heal and soothe while providing a barrier.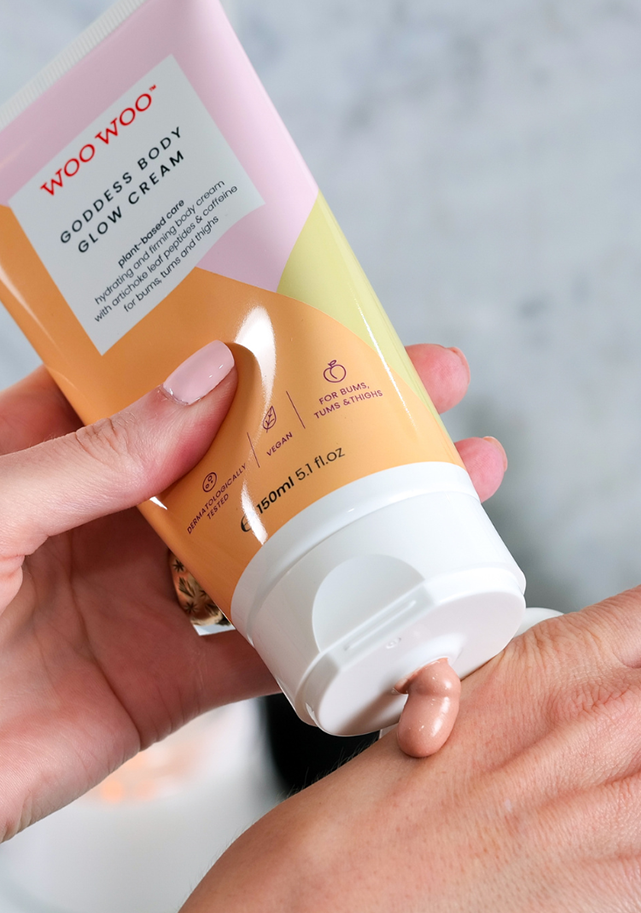 Goddess Body Glow Cream
Part of the new Manifesto range for menopause support, anyone can use this firming and hydrating body cream for an instant glow and brightening and tightening properties.
Feel empowered and pamper that peach.
The Founder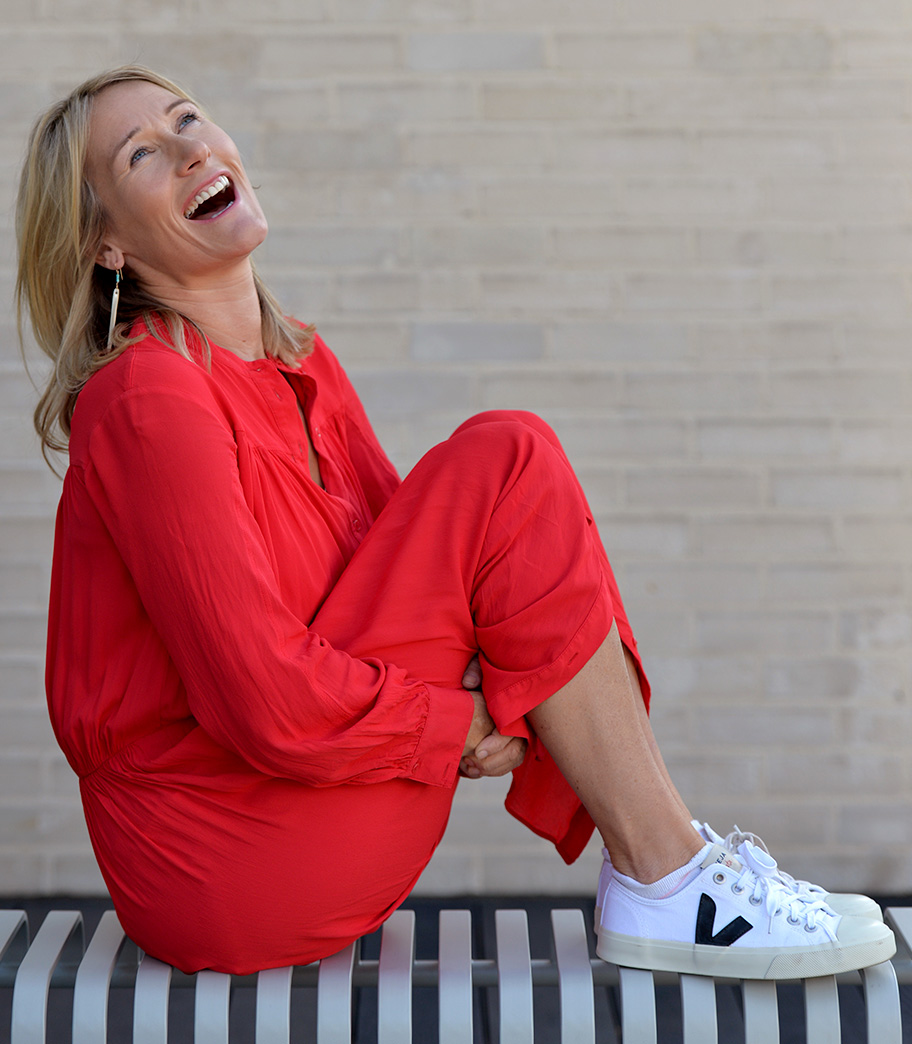 MEET Lucy Anderson
After finding herself single and back on the dating market after a very long relationship, she was shocked to discover that the topic of women's sexuality was still taboo.
As a single mum with two kids, she needed at-home solutions that were easy, safe, and fun. What she found in the feminine care aisle was disappointing and lackluster.
She tapped into her product development background to create a female-powered feminine care range of products that are bold, open, and fun—and that she feels proud displaying in her bathroom.
WooWoo has you covered from beach to bath to bedroom, and now with support for the unique needs of menopause.
"My vision was to create a brand and range of products with purpose, and to lead and start open, bold and fun conversations on 'care down there'. We want to help tackle societal norms and taboos around feminine care and play a part in closing the pleasure equality gap."
Tell Us What You
Want To See
PLEASE CHECK ALL THE BOXES FOR BRANDS YOU'D LIKE TO BRING IN YOUR STORE AND WE'LL GET BACK TO YOU RIGHT AWAY.
Thank you for your inquiry!
We'll get back to you asap!