The Formulas
Decor-worthy design meets 100% natural home scenting to elevate any space.
Family Owned

Based in Vancouver
Price Point $12-$229
Natural
Sustainable
Award-Winning
Design-Forward
Gift-Worthy
Crème
Says
"The design is so beautiful, I gasped when I pulled them out of the boxes—they're like a modern piece of pottery. I'm proud to display them in my home on my nightstand or countertop."
"It's a more permanent home fragrance option than candles because it fills your home with whatever you want it to smell like. I've had a vitruvi for years and it's my favorite thing."
"When my husband first used the Cold Plunge Air Freshener Spray I left in the bathroom he proclaimed it smells 'expensive'. It definitely elevates any space instantly, including the more challenging ones."
"I love the cordless feature of the Move Diffuser. It's so easy to bring it from room to room since you don't have to plug it in."
"The Legacy Essential Oil Blend is what I always want my home to smell like. It's fresh, but relaxing, and it doesn't smell like perfume—it's so natural."
The Heroes
ESSENTIAL OIL DIFFUSER
8+ colors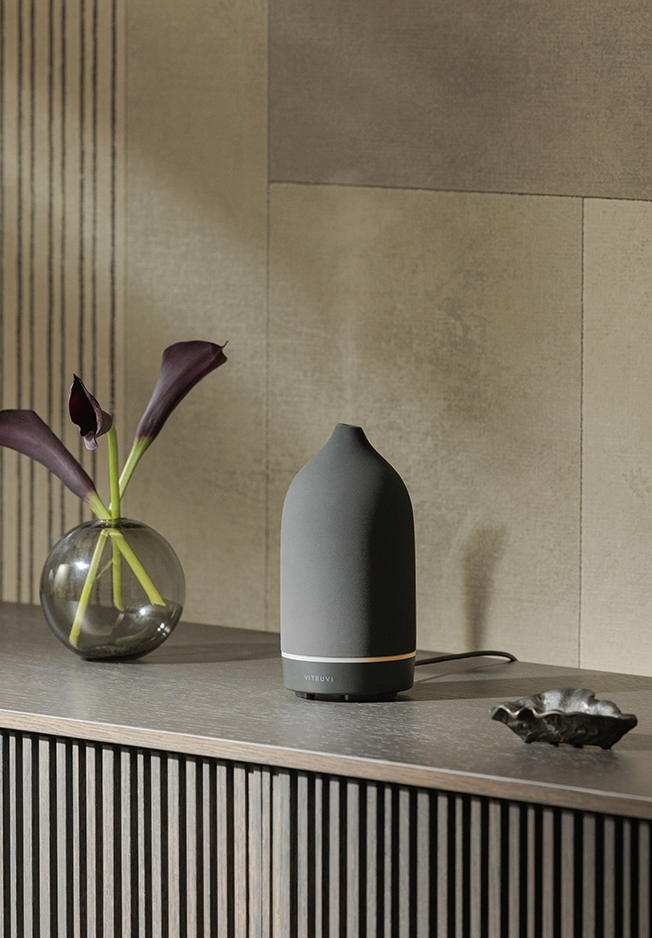 Stone Diffuser
This best-selling diffuser mimics a beautiful piece of pottery with its matte ceramic finish and sculptural silhouette. It can run up to 8 hours with an optional ambient, candle-like glow.
COOL MIST HUMIDIFIER
3+ colors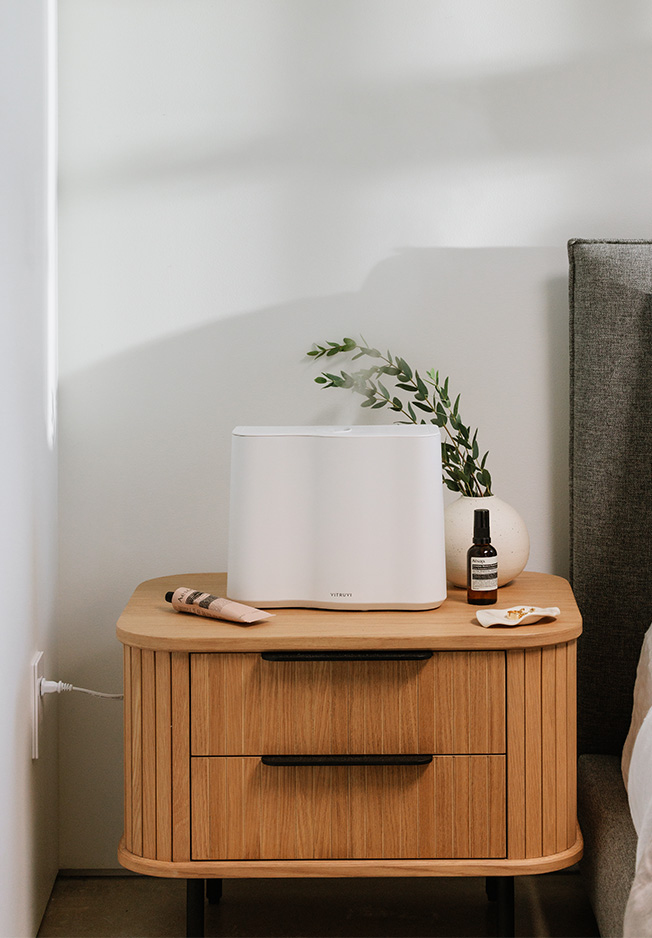 Cloud Humidifier
The newest launch from vitruvi is a feat of design that ticks every wish we've ever had for a humidifier—the ultrasonic device is quiet, has a dishwasher-safe tank, a light-free night mode, is compact enough to fit on your nightstand, and of course, it looks good.
essential oil blends
4 X 0.17 FL. OZ.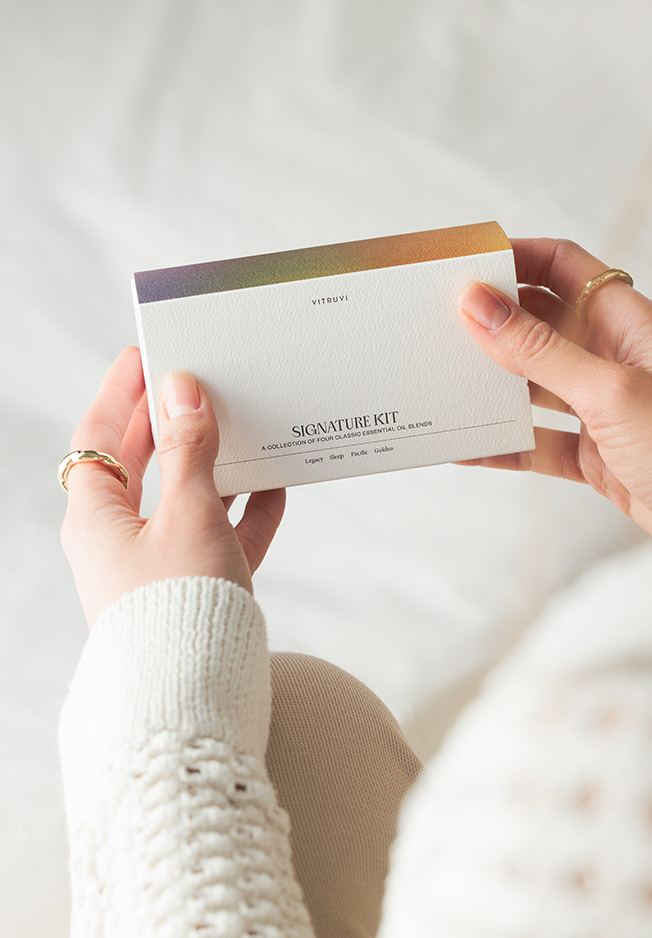 Signature Scent Kit
This kit has four signature essential oil blends: grounding Legacy, soothing Sleep, refreshing Pacific, and warm Golden. A perfect variety of floral, citrus, herbal, and woodsy aromas.
ESSENTIAL OIL DIFFUSER
5+ colors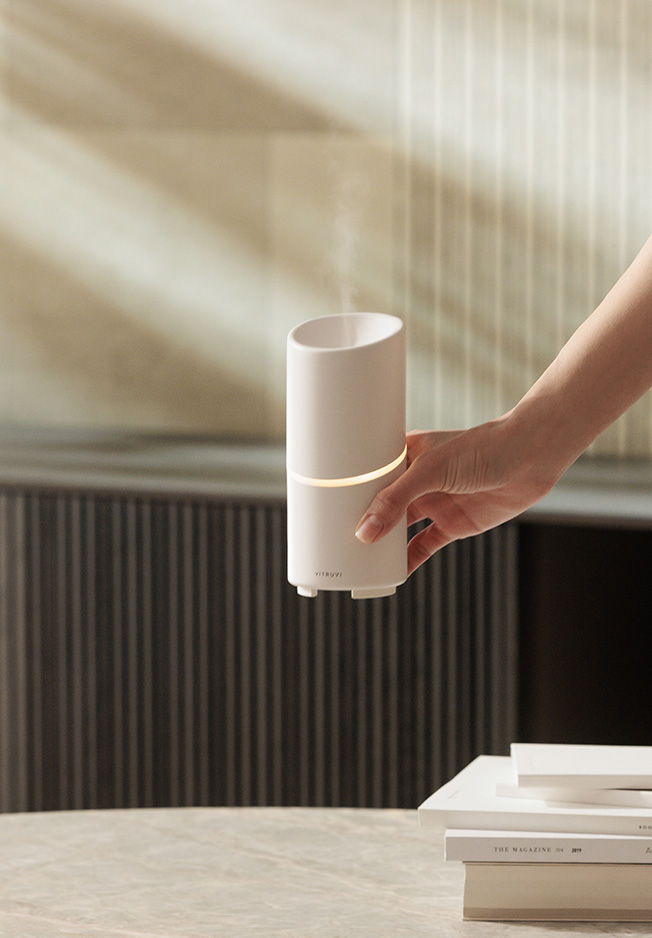 Move Diffuser
Scent every corner of your home with a sleek, portable diffuser with a 500 sq. foot throw and a convenient charging pad.
The air is full of possibilities.
The Founder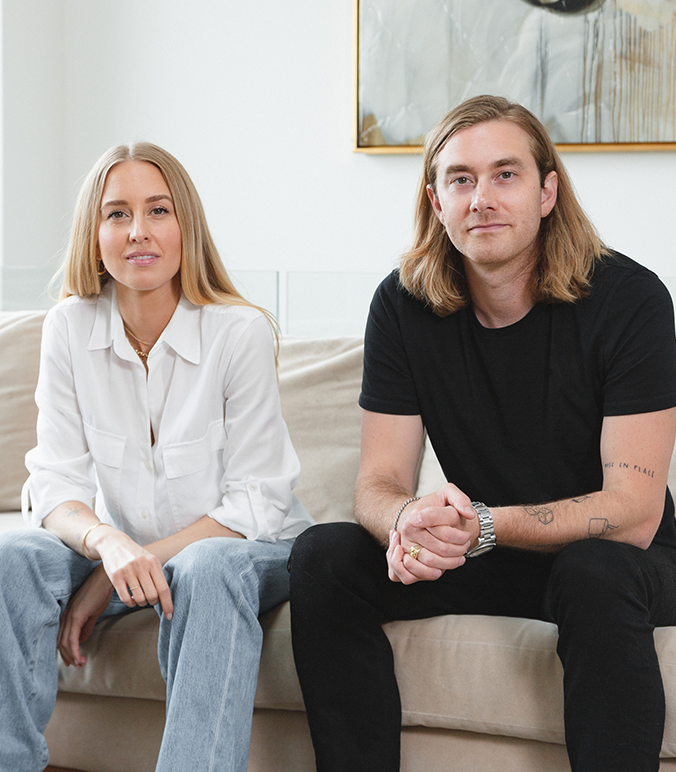 Meet Sara and Sean Panton
When siblings Sara and Sean learned about the questionable ingredients used in traditional home scenting products, they set out to create a better alternative for people and for the planet.
Sara's lifelong interest in scent deepened during her first year of medical school, when she learned about its effect on the limbic system (our brain's emotional center) in a neurology course.
Inspired to rethink how individuals could shape the air in their homes, they started the company in their own home, where they blended, bottled, and labeled their first collections by hand.
Today they lead a passionate team with the goal of inspiring people to think differently about the air around them.
They believe that a great scent elevates how you feel in a space and can transport you within your own home.
"At vitruvi, we're taking on an industry that hasn't been innovated in since the 1940's by rethinking how air care products can be designed to be clean, effective and beautiful."
Tell Us What You
Want To See
PLEASE CHECK ALL THE BOXES FOR BRANDS YOU'D LIKE TO BRING IN YOUR STORE AND WE'LL GET BACK TO YOU RIGHT AWAY.
Thank you for your inquiry!
We'll get back to you asap!