The Formulas
High performance SPF and skincare hybrid essentials with glow-boosting vegan collagen, hyaluronic acid, and skin-loving botanicals.
Made in Australia
Female Founded
Price Point $15-$85
SPF 50+ Skincare
TGA + FDA Approved
Oxybenzone & Paraben Free
Innovative Delivery Systems
Vegan & Cruelty Free
Crème
Says
"No white cast. No sticky feeling. It's already my favorite sunscreen."
"The mist is a total game changer. You can actually reapply it over makeup. It's so easy."
"Naked Sundays is no-fuss SPF you actually want to wear every day of the week, year-round."
"This is truly innovative sunscreen. The skincare ingredients make it feel so comfortable."
"The entire range is really well thought out and versatile. There's an SPF for everyone. Plus, the packaging is fun!"
The Heroes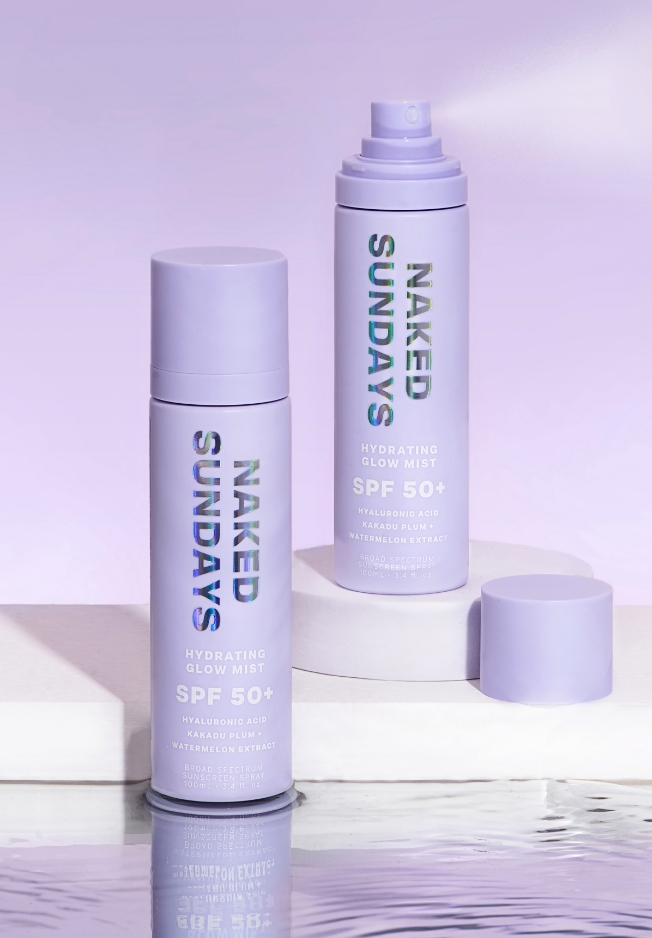 SPF 50+ Hydrating Glow Mist
One spritz, and you'll understand why this mist is a best-seller. Perfect for wearing under or over your makeup, on its own, and refreshing your SPF throughout the day. The innovative nozzle gently mists the invisible formula packed with native Australian botanical extracts to protect and hydrate.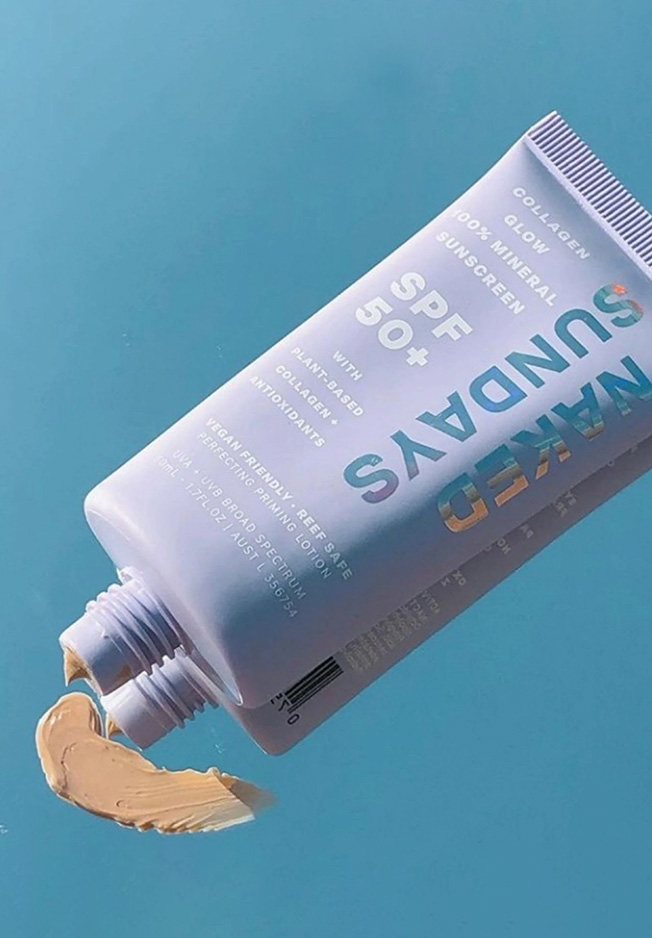 SPF50+ COLLAGEN GLOW 100% MINERAL PERFECTING PRIMING LOTION
This 100% mineral sunscreen infused with Vegan Collagen is a unique 4-in-1 formula that acts as a primer, moisturizer, SPF, and collagen booster. Plus, a subtle tint ensures no white cast. Buff in with the SPF BFF Brush for a hands-free, flawless finish.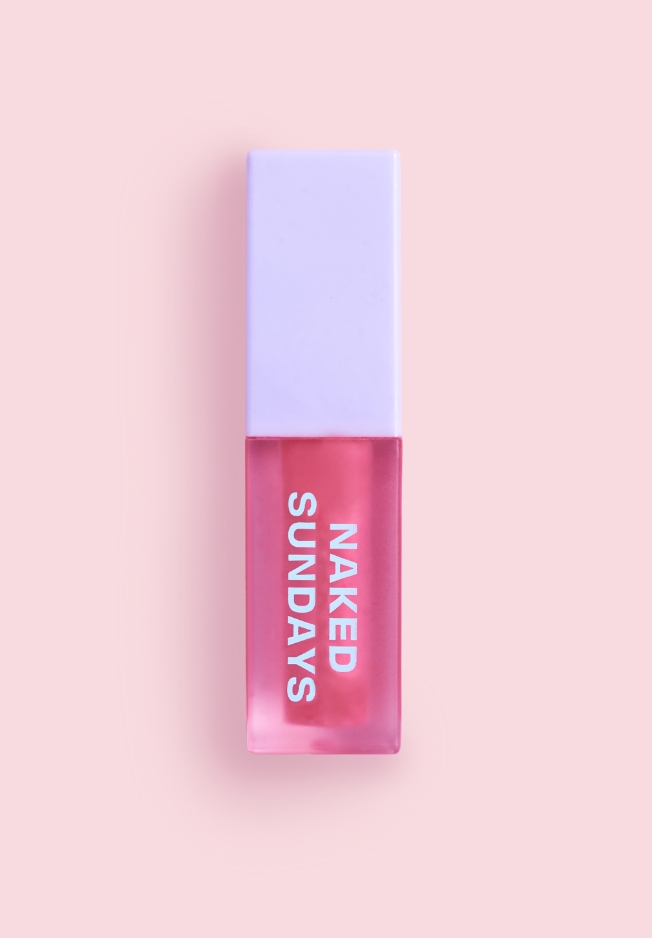 Glow + Go SPF 50+ Lip Oil
The first-ever SPF 50+ lip oil. Ultra juicy and perfectly non-sticky, it's infused with antioxidants including Vitamin C, Amino Acids, Lycopene, and Vitamin E to keep lips hydrated and smooth.
The New Generation of SPF is here.
The Founder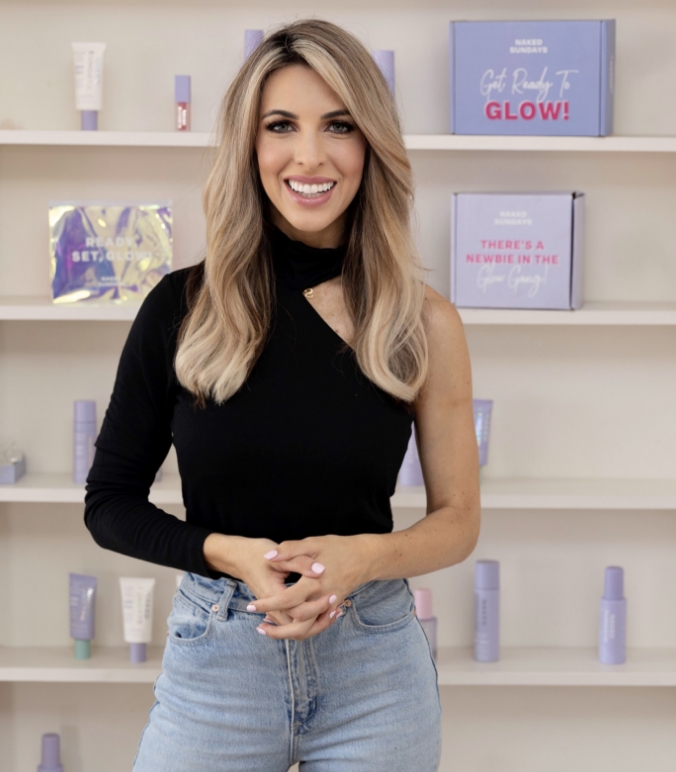 Meet Samantha Brett
As a former news reporter, Samantha witnessed colleagues having to remove skin cancers due to hours on the field under the sun.
On the hunt to find a better way to refresh SPF over heavy makeup, she wanted an SPF with skincare benefits, too.
Not being able to source, she worked with respected R&D chemists to create industry-first SPF 50 and 50+ UV filters.
On a mission to disrupt the sun care industry with world-class formulations, Sam developed the high-performing hands-free products missing from her routine.
"Good skin for me is about getting into a quick, simple routine! Being a news reporter for over a decade, and now a mum of a four-year-old and CEO of Naked Sundays, means skincare needs to be as simple and multi-tasking as possible."
Tell Us What You
Want To See
PLEASE CHECK ALL THE BOXES FOR BRANDS YOU'D LIKE TO BRING IN YOUR STORE AND WE'LL GET BACK TO YOU RIGHT AWAY.
Thank you for your inquiry!
We'll get back to you asap!