The Formulas
Certified organic and crafted with bioactive indigenous Australian extracts.
Made in Australia
Price Point $35 - $91
Female Founded
Gluten Free
Cruelty Free
Natural & Organic Ingredients
Vegan
Chosen by Professionals
Formulated Clean
Press
Crème
Says
This extensive line has a formula for almost every skin concern and benefit under the sun. With multiple dynamic ranges, it makes curating a highly targeted regimen for any customer simple.
If we could cover our entire body in one product it would be Marigold Hydrating Crème.
Our skin drinks this line up. Native Australian extracts, enzymes, plant peptides, and vitamins make these transformative products stand out and yield visible results.
After 20 years of success in Australia, we're thrilled to introduce this line to the US. These formulas are far more active and refined than other clean skincare brands on the market.
Backbar sizes are really popular for spa and salon services. Share more Mukti magic in your treatments.
The Heroes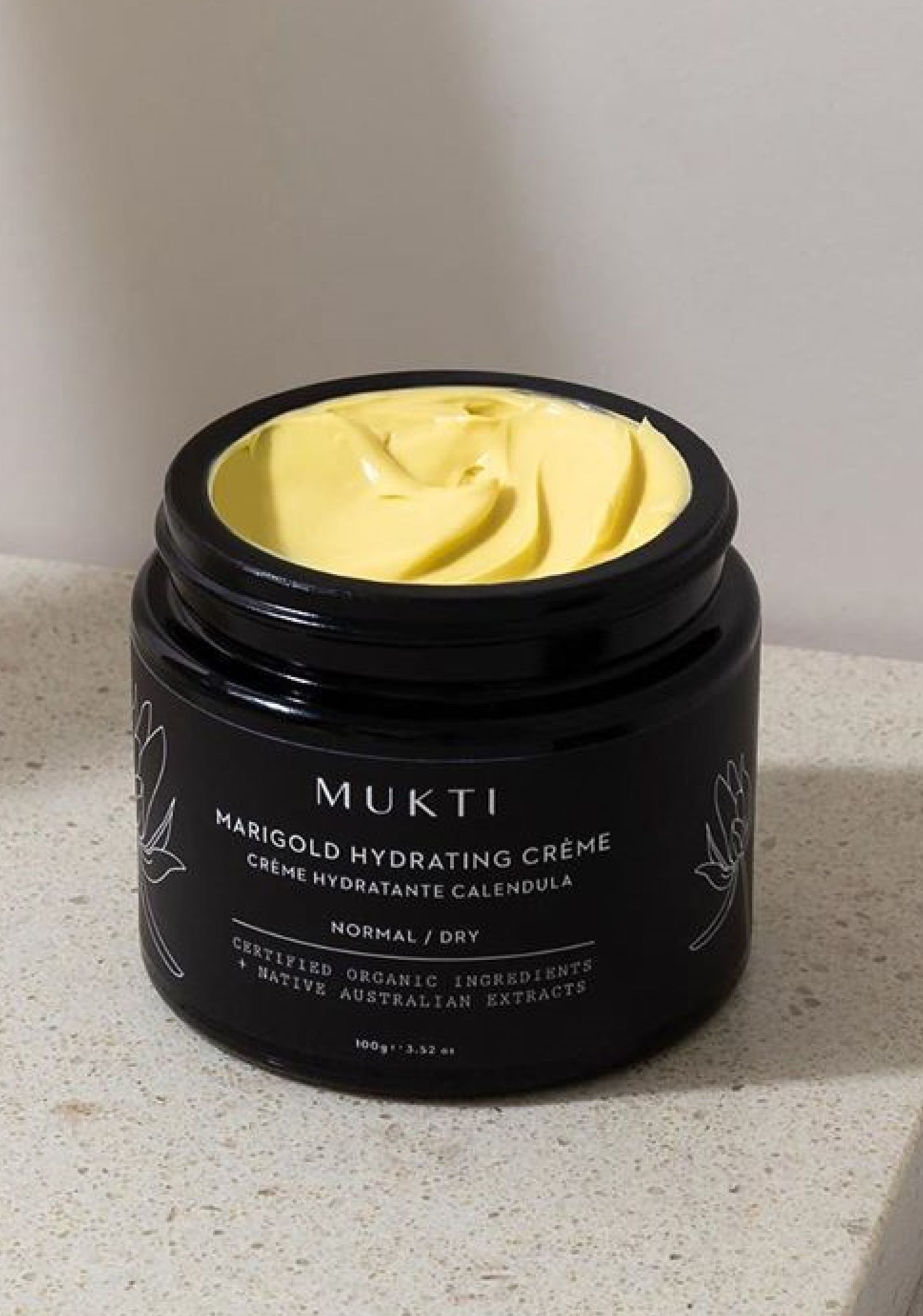 MARIGOLD HYDRATING CRÉME
A luxuriously rich, deeply moisturizing, and reparative treatment suitable for all dry skin conditions. Infused with bioactive native extracts of Kakadu Plum, Cornflower, and Willow Bark to promote elasticity and suppleness with long lasting protection. Calendula flowers, Gotu Kola extract, CoEnzyme Q10, Vitamin E, and a hint of Roman Chamomile soothe and calm redness and irritation.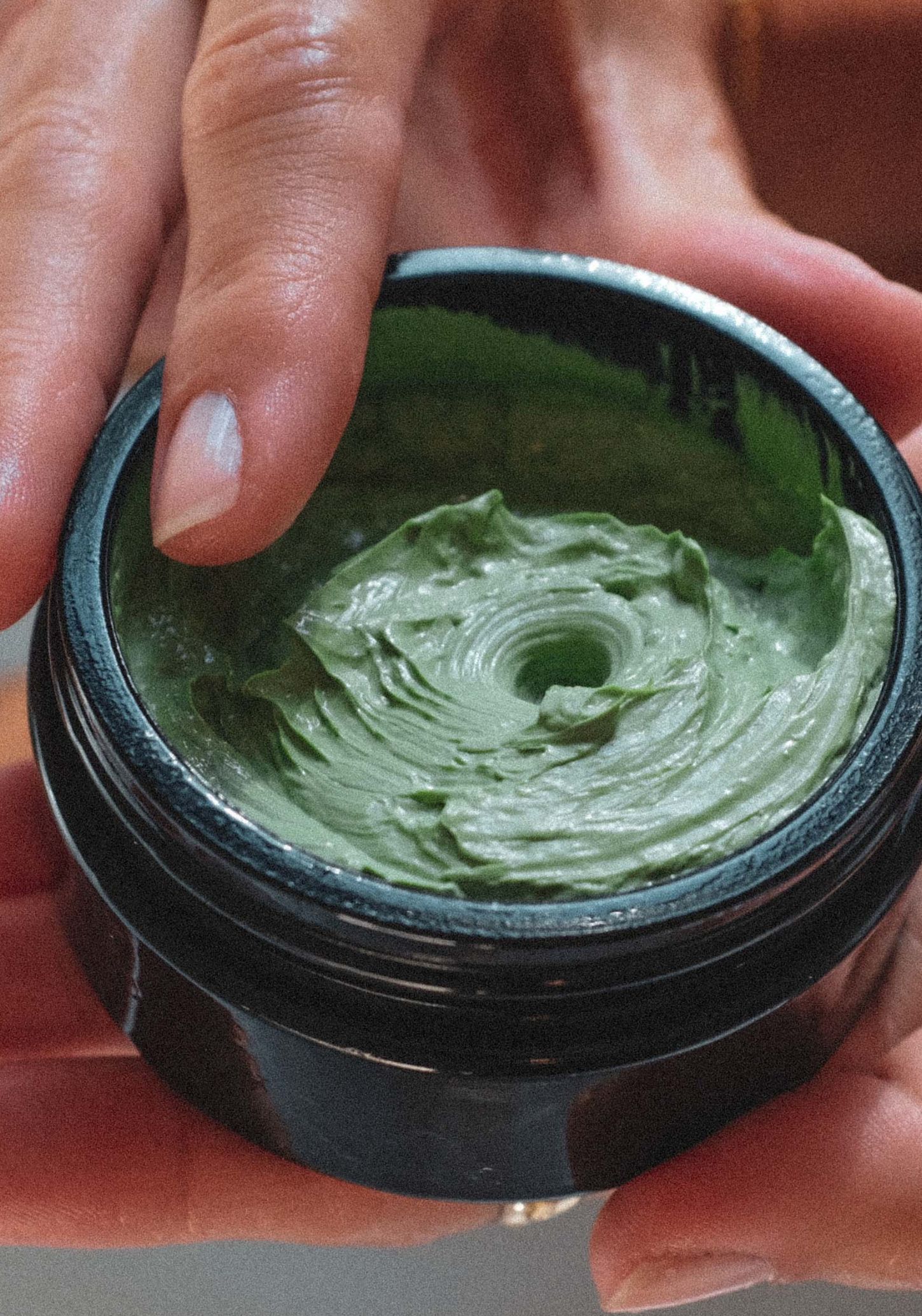 Deep Cleanse Antioxidant Masque
A deeply purifying clay treatment that detoxifies the skin while imparting essential minerals and phytonutrients. An enzyme-exfoliating complex of papaya and bioactive native cellular extracts of Kakadu Plum, Banksia, and Silky Oil Grass remove dead skin cells and promote moisture absorption. Spherical Jojoba esters gently melt into skin keeping the masque moist and face hydrated.
VITAMIN BOOSTERS
Vitamin Boosters are a trio of targeted serums that deliver a powerful dose of essential vitamins each day. Containing key actives in a 100% Certified Organic base, they can be used individually, or cocktailed together to promote healthy, glowing skin. Vital A Elixir for Ageing & Acne, Vital B for Balance & Bounce, and Vital C Elixir for Collagen & Correcting. We guarantee you'll notice visible results within a few short weeks.
For magical moonlit skin.
The Founder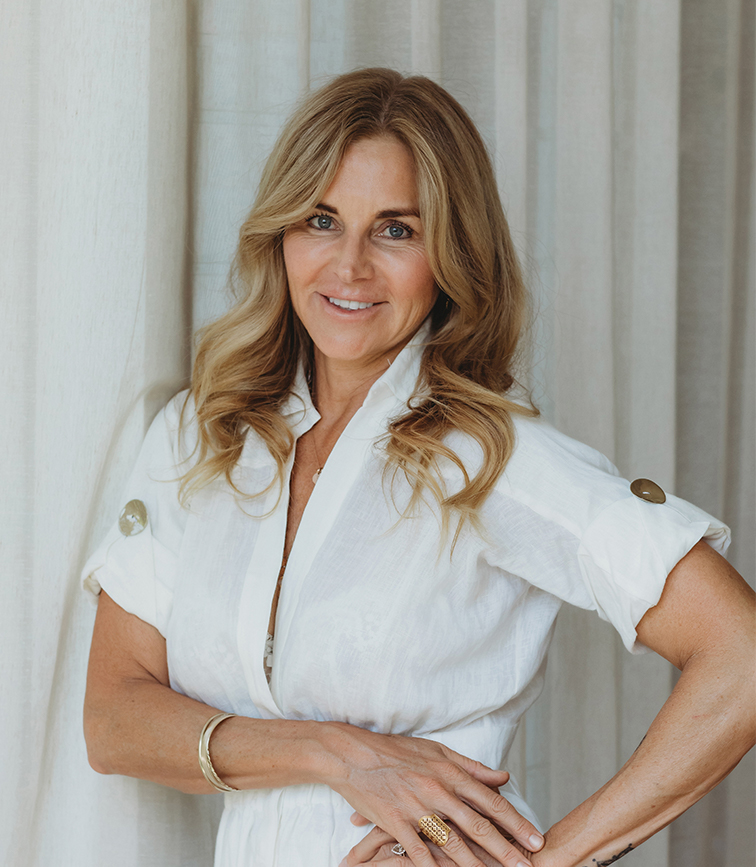 Meet Mukti
Eco-activist, author, and green cosmetic chemistry pioneer.
Educated in complementary medicine with a penchant for beauty, botany, and clean living.
Helped set the benchmark for certified organic skincare in Australia.
Apothecary artisan at heart, she creates dynamic, organic, and natural formulations to boost skin, vitality, and youthfulness.
"When it comes to plants, you've got antioxidants, vitamins, minerals—a plethora of constituents that are basically food for the skin. Harnessing those in the correct formula is part of the journey. For me, it just made sense to use plant medicine. That's all our ancestors had."
Tell Us What You
Want To See
PLEASE CHECK ALL THE BOXES FOR BRANDS YOU'D LIKE TO BRING IN YOUR STORE AND WE'LL GET BACK TO YOU RIGHT AWAY.
Thank you for your inquiry!
We'll get back to you asap!