The Brand
Joaquina Botánica
The Formulas
Latin American botanicals and superfruits meet modern clinical actives in each nutrient-dense formula.
Made in the USA
Latin American Botanicals
Price Point $54-$88
Female Founded
Formulated Clean
Natural & Organic Ingredients
Vegan
Cruelty-Free
Crème
Says
"It's definitely time for Latin American beauty to have the spotlight. The ingredients are incredible and the aesthetic is stunning."
"I can't use essential oils on my sensitive skin, but I love actives! This is the best of both worlds. It's gentle, but it works."
"I love the way these smell! Delicate, but gorgeous. Every time I use Joaquina I'm transported out of my NY apartment."
"I can't put these products down! The duo is uncomplicated, but my skin has never looked better."
"The mist is such a treat to start and end my day with—that yummy smell and texture. It's also so nice to spray on my skin through out the day for the best pick me up."
The Heroes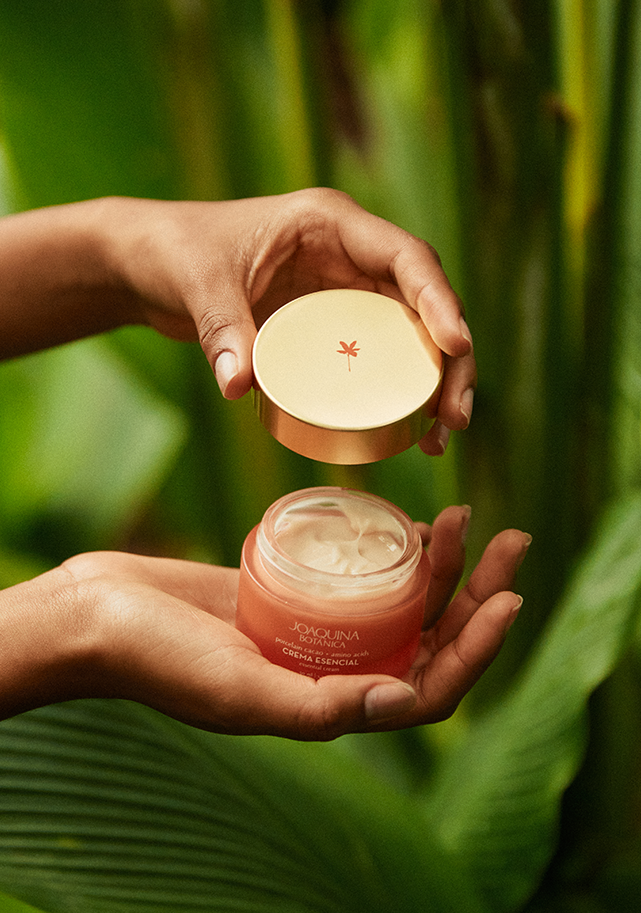 PORCELAIN CACAO + AMINO ACIDS CREMA ESENCIAL
A trio of vitamin and antioxidant-rich Colombian superfruits—Cacay, Uchuva, and Guava—power this velvety moisturizer. With blue light protection, peptides, and polyphenols from Porcelain Cacao, the lightweight formula hydrates deeply and gives skin a lasting glow.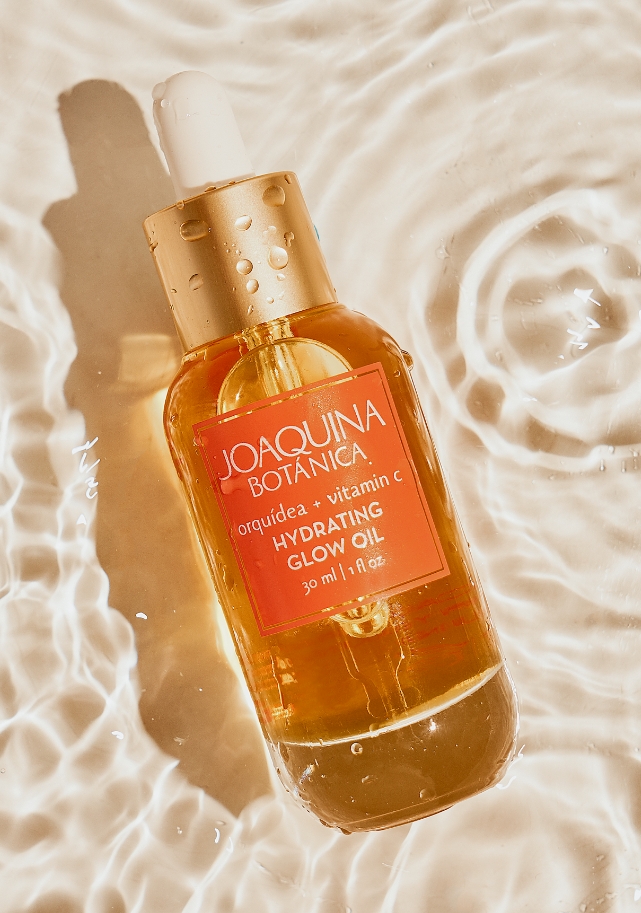 Orquídea + Vitamin C Hydrating Glow Oil
This lush face elixir gives you the glow of being on a tropical vacation. A dose of oil-soluble Vitamin C and Bakuchiol join a bevy of active botanicals including Orchid, Cacay, Camu Camu, Sacha Inchi, Maracuja, and Papaya. Radiant results and essential oil-free. And yes, it smells divine.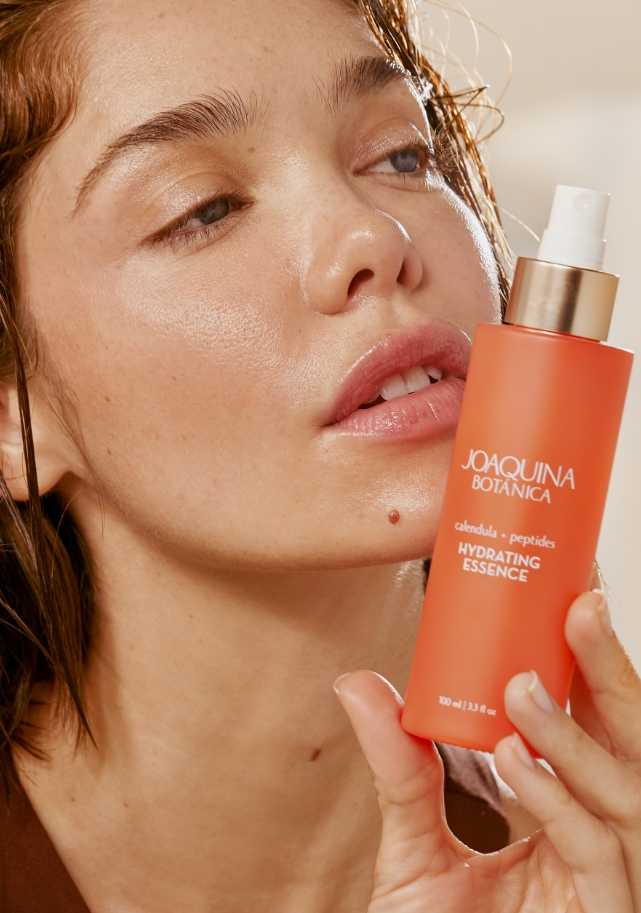 Calendula + Peptides Hydrating Essence
Want luminous, bouncy skin? This mist hydrates, plumps, and brightens while creating an absorbent base to amplify the rest of your routine. Calendula, Rose Water, Plant Peptides, and three weights of Hyaluronic Acid are combined with native superfruits for a juicy, smoothing effect.
Clean beauty powered by nature and science.
The Founder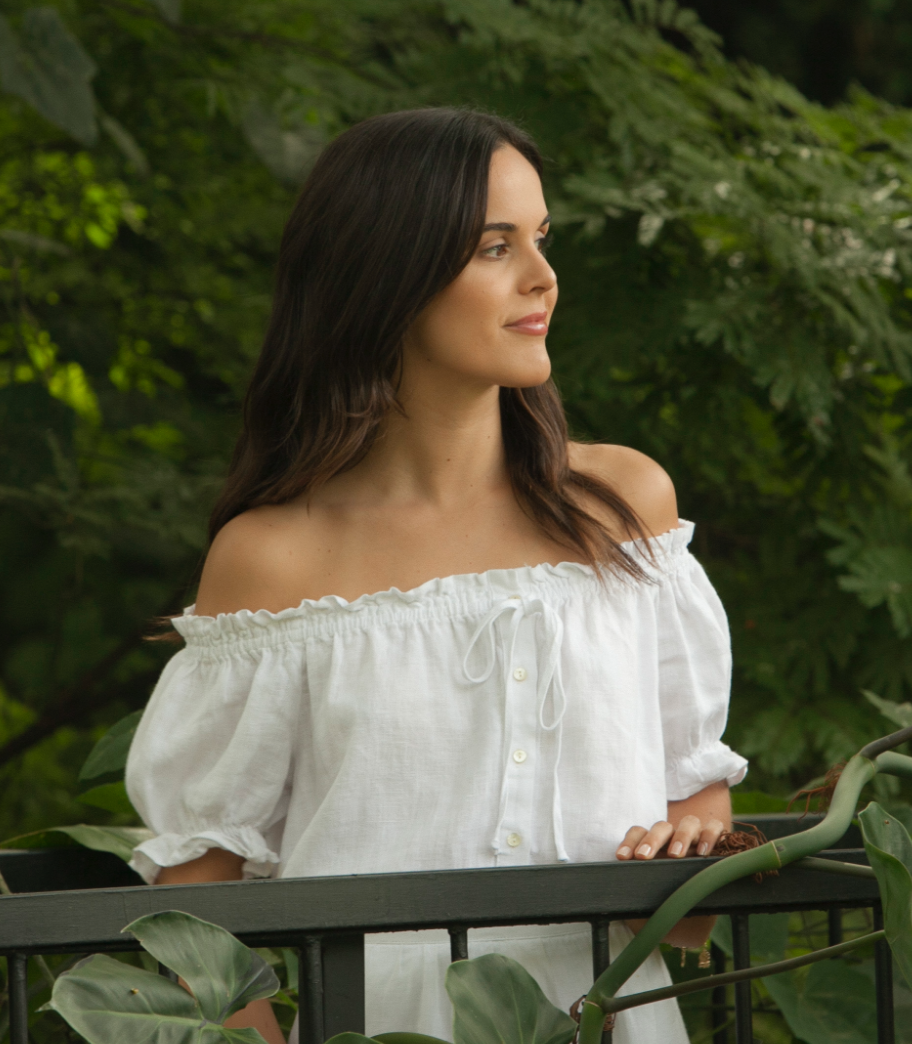 Meet Giovanna Campagna
A New Yorker with Colombian roots who grew up between both worlds.
Inspired by vibrant women in her family and named for her great-grandmother Joaquina who founded one of the first apothecaries in Cali, Colombia in 1875.
After beginning her career in fashion and working with Latin American designers, Giovanna wanted to celebrate the heritage of Latin American beauty rituals and ingredients that feature larger-than-life plants and flowers and luscious, exotic fruits.
With each bottle sold, Joaquina Botánica pledges a portion of their profits to non-profit organization Glasswing International.
My own beauty philosophy is a reflection of the Colombian women I've always admired—passionate, strong, spirited women who embrace beauty rituals as a pleasure, not a chore, and know how to celebrate their unique, natural beauty at every stage of life.
Tell Us What You
Want To See
PLEASE CHECK ALL THE BOXES FOR BRANDS YOU'D LIKE TO BRING IN YOUR STORE AND WE'LL GET BACK TO YOU RIGHT AWAY.
Thank you for your inquiry!
We'll get back to you asap!