The Formulas
Game-changing primers that create the perfect canvas for every makeup look.
Price Point $30 - $42
Based in California
Female Founded
Category Pioneer
Cruelty Free
Free from Parabens
Choice of Professional Artists
Vegan
Gluten-Free
Press

Crème
Says
You can instantly tell these primers were the creation of a professional makeup artist. They not only feel incredible on the skin, they also last far beyond any other primers we've tried.
Founder Kendra is a force to be reckoned with. As an industry veteran, her immense knowledge of the relationship between skin and cosmetics led her to create a targeted product line that outperforms and doesn't compromise the health of our skin.
We'll never wear makeup without these primers again. These formulas make reapplication a thing of the past.
Eye primer, eye primer, eye primer. We cannot say enough about this seemingly magic formula. It turns up the pigment and makes your eye products stay right where they should.
The packaging and brand visuals are modern, minimal, and beautifully elegant, making them the perfect addition to any countertop or store shelf.
This niche line takes a product category and masters it. We'd never met a primer we liked before Heir Atelier.
The Heroes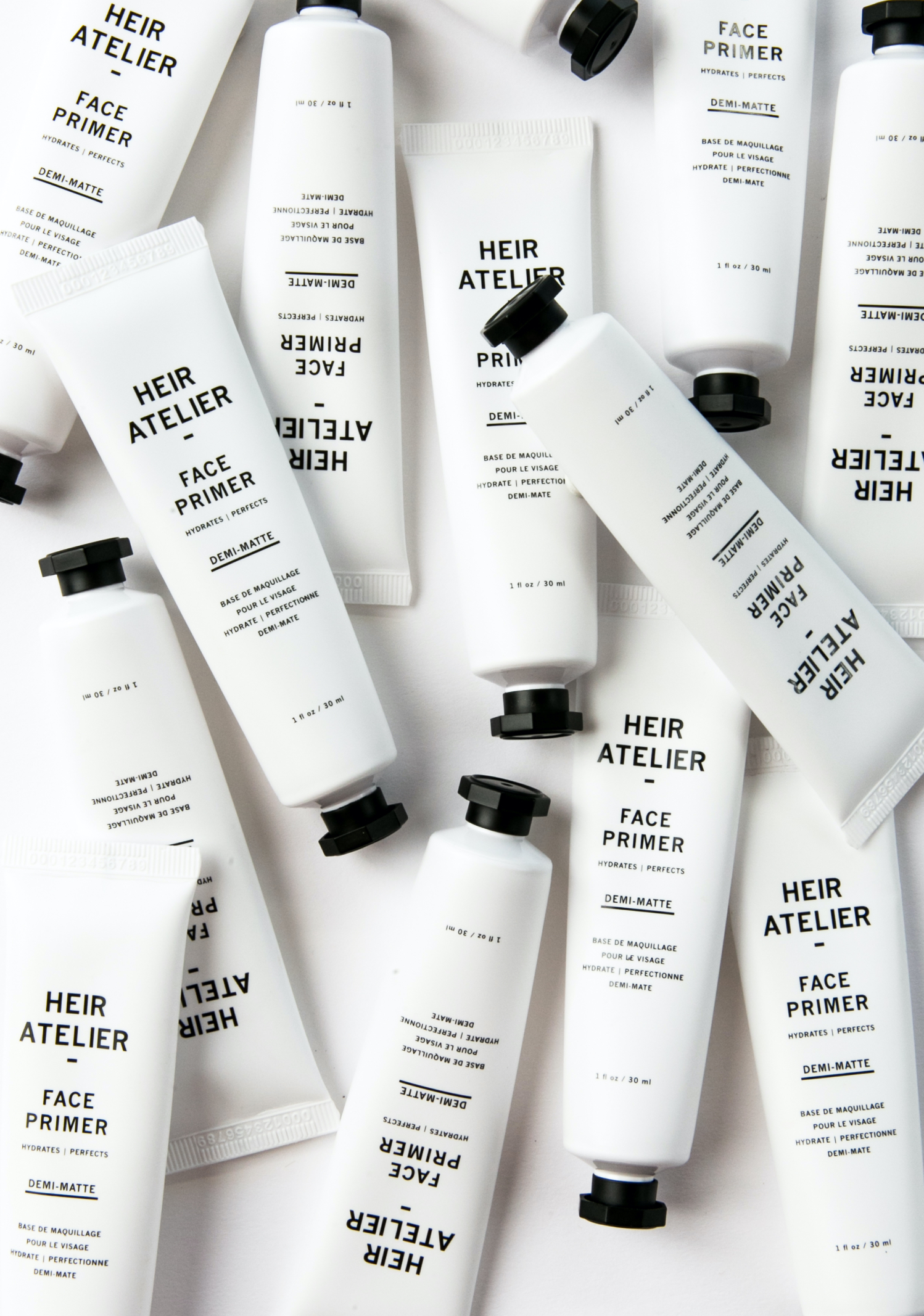 FACE PRIMER
Designed to be skincare and primer-in-one. This featherlight, demi-matte face primer boosts hydration, smooths skin, and blurs fine lines and pores—without masking your natural beauty. With the Face Primer, makeup glides on smooth (no balling up or caking). Your foundation stays put until you're ready to wash it off. Wear it daily, with or without makeup.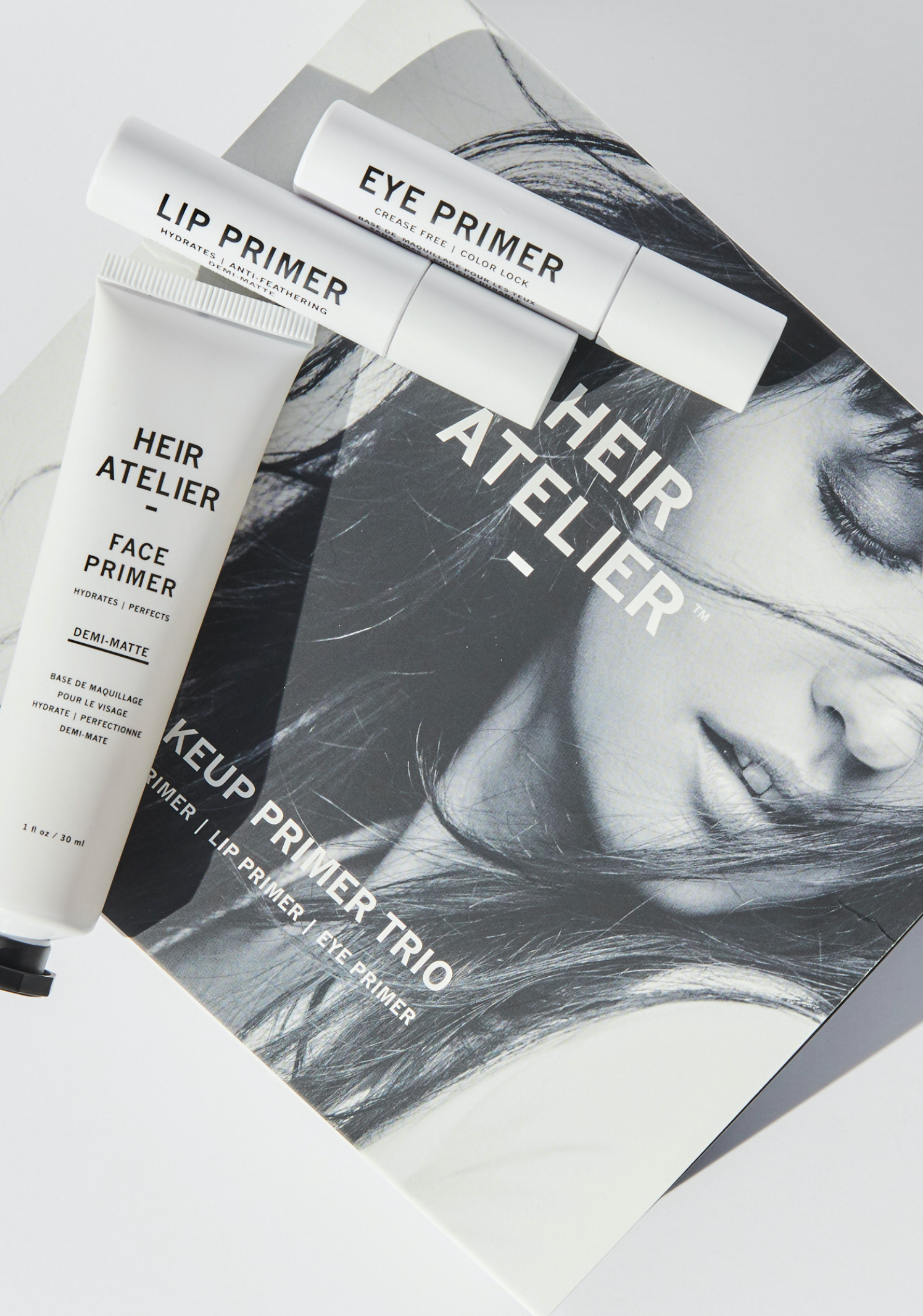 MAKEUP PRIMER TRIO
The Makeup Primer Trio includes our full-size lightweight makeup primers for Face, Eyes and Lips to hydrate, nourish, and smooth skin's surface while keeping makeup in place. Combines prestige skincare and makeup prep for skin that looks healthy and makeup that wears longer. This reflects the skin-first philosophy of our founder pro makeup artist Kendra Richards.
EYE & LIP PRIMER
A high-performance eye primer designed to absorb oil and lockdown eyeshadow and eyeliner. Formulated with skin-loving antioxidants in a sheer peach tint that works with every skin tone. Keep your cat eyes, smoky shadows, and eyeliner perfectly in place—no more smudging, fading or creasing. Makeup artist approved.
Not all primers are created equal.
The Founder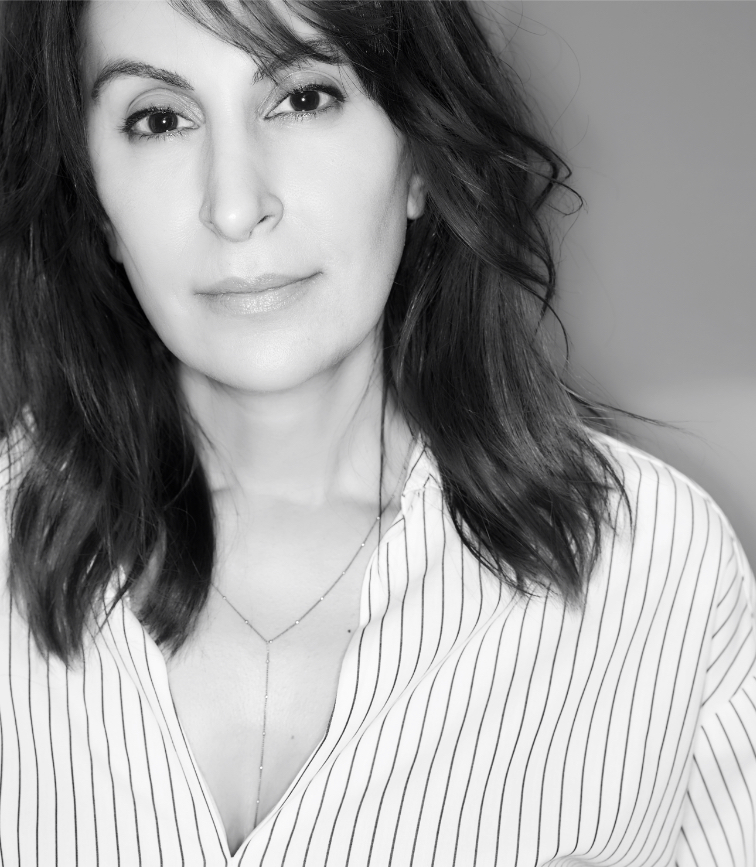 Meet Kendra Richards
Pro makeup artist Kendra Richards has created countless looks seen on models and celebrities, and knows first hand that it all starts with healthy, hydrated skin. Skin is the canvas for makeup, making the priming step crucial. When she couldn't find the right product to support her skin first philosophy, she did what artists do—she made her own.
After extensive formulating and testing (on models, never animals), Kendra, together with a cosmetic and skincare chemist, developed the ideal primer line for face, eyes, and lips. The textures and performance had to be just right. No more masking, spackling, or pore clogging.
The results: unique, lightweight, hydrating formulas that smooth, even skin tone, and keep makeup in its place. We call them the Anti-Primer Primers.
"I want to help women to feel confident and know that they can achieve that perfect healthy glow. It all starts with the right primer."
Tell Us What You
Want To See
PLEASE CHECK ALL THE BOXES FOR BRANDS YOU'D LIKE TO BRING IN YOUR STORE AND WE'LL GET BACK TO YOU RIGHT AWAY.
Thank you for your inquiry!
We'll get back to you asap!