The Brand
Gro-To Skin Care
The Formulas
A clean, effective, delightful edit of very useful, very safe products for babies and kids.
Made in Australia
Price Point $12 - $24
Female Founded
Cruelty Free
Baby & Kid Category Pioneer
Natural Ingredients
Formulated Worry-free
Recyclable Packaging
Gluten-Free
Dermatologically Tested
Crème
Says
High-performance baby care that's super fun for kids and good enough for mom—we call that a win-win.
This line sells itself and pops right off the shelf with bright colors, friendly faces, and formulas that are safe on sensitive skin.
Who knew bath and body care could double as a toy that keeps kids entertained while they get ridiculously clean?
Once you're hooked, you won't buy anything else for your little ones. This line keeps parents coming back again and again.
What better gift for baby showers, kiddos, and conscious families on the hunt for hypoallergenic, non-irritating products.
The Heroes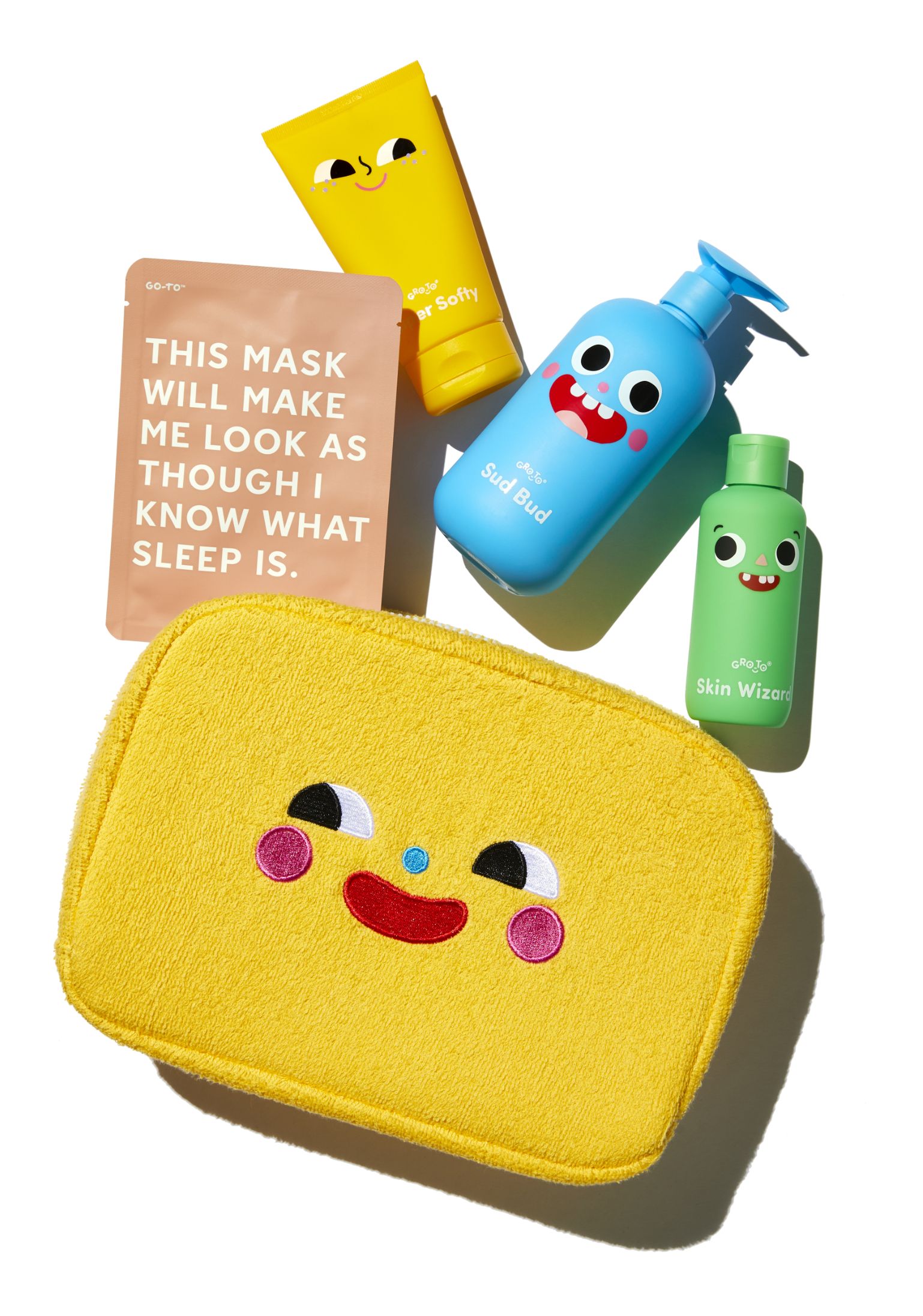 LITTLE SQUIRTS
You get Sud Bud, our super-gentle bath gel, Super Softy, a nourishing, protective, and calming body lotion, and Skin Wizard, our silky, soothing, magical body oil, perfect for baby massage. We also popped in our bestselling facial-in-a-sachet Transformazing sheet mask for mum, cos, um, she'll need it, and a little love note to congratulate her on creating the miracle of life, and then freeing it from her body. Little Squirts comes in a luxurious and practical yellow terry cloth zippy bag perfect for travel, or just to store all your Gro-To products.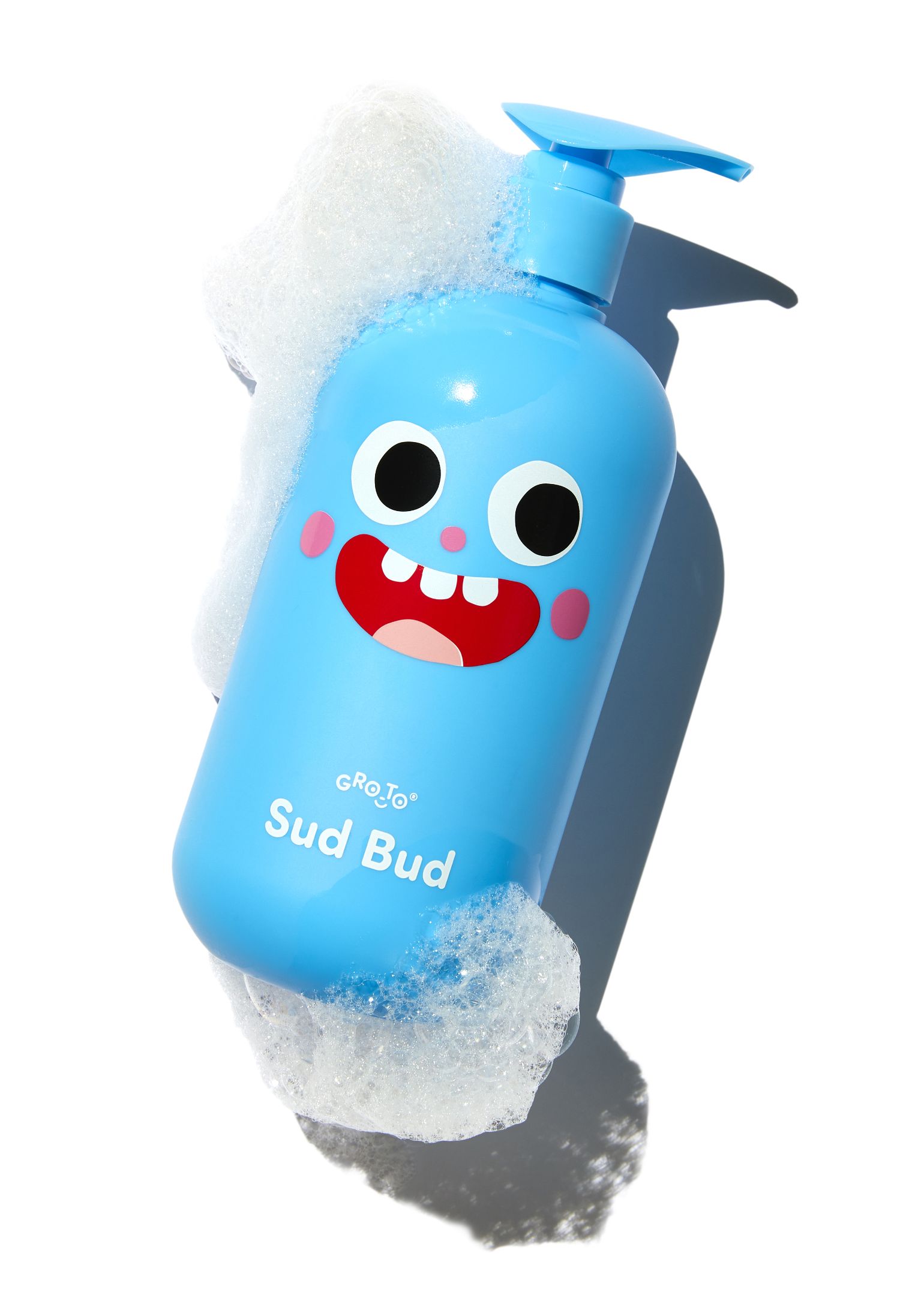 SUD BUD
A gentle, plant-based baby and kids' body cleanser with plenty of bubbles. Suitable for very new, very filthy, very cute and very dry skin, this nourishing body wash moisturizes, softens, and soothes, quickly becoming a bathtime favorite. Fun fact: Nine out of 10 plastic boats prefer it.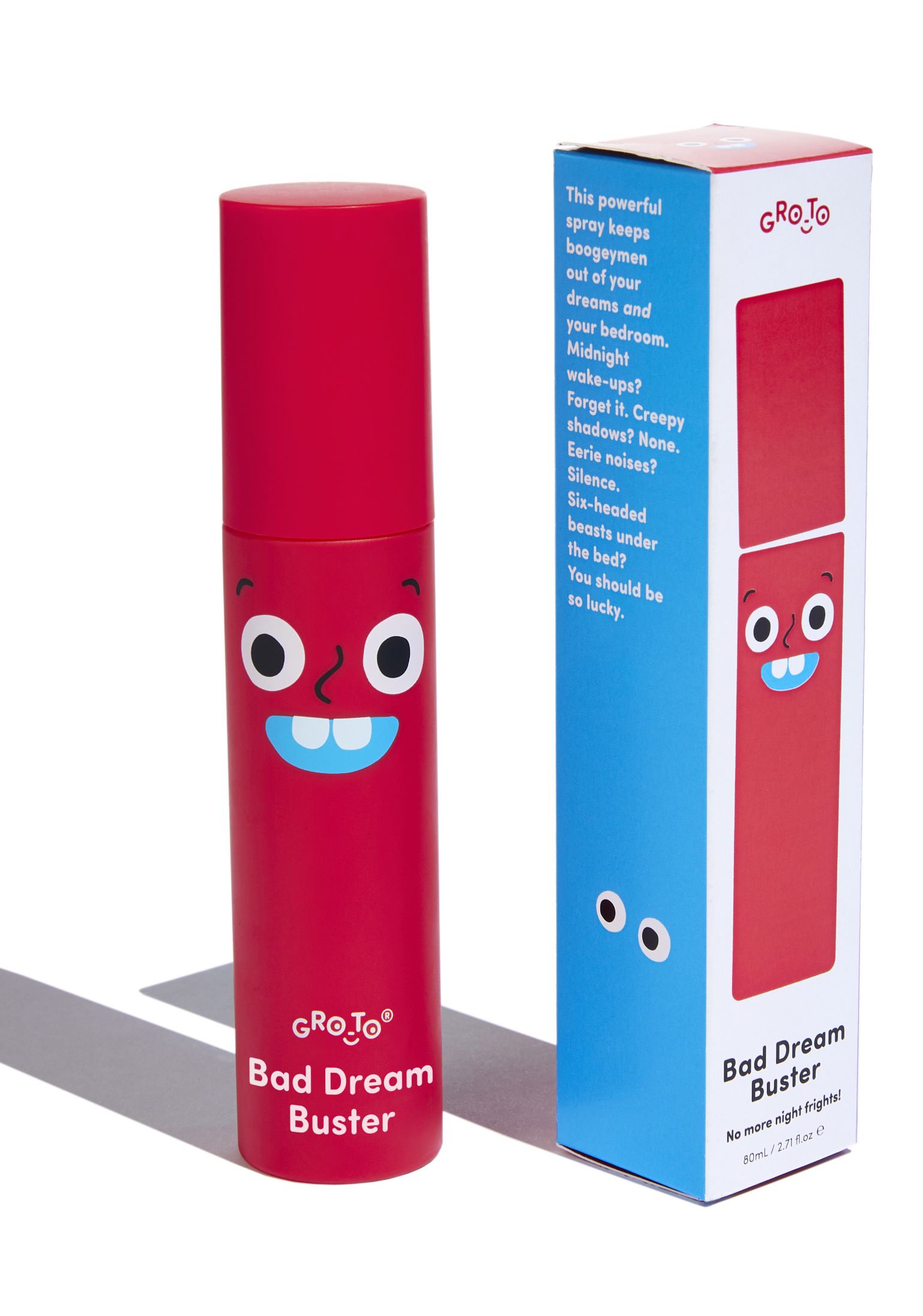 BAD DREAM BUSTER
A super calming lavender-scented room spray to keep boogeymen outta your kid's dreams and outta their bedroom. Midnight wake-ups? Forget it. Creepy shadows? No. Eerie noises? Silence. Six-headed beasts under the bed? They should be so lucky.
Gro-To makes gentle bath and body care products for squishy, whiffy little humans.
The Founder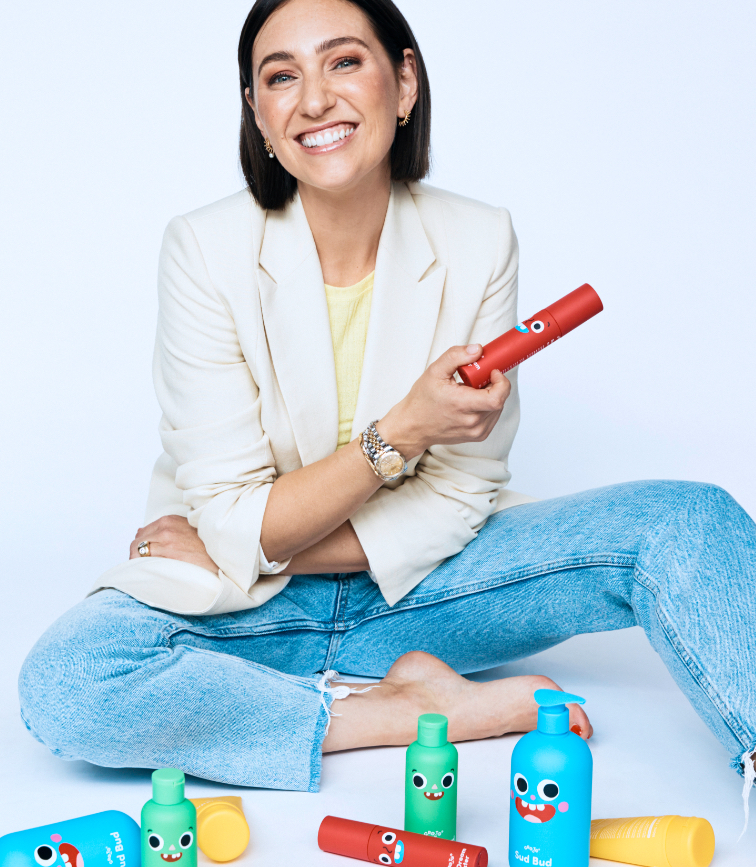 Meet Zoë Foster Blake
Zoë's career includes 15+ years as a beauty editor for esteemed titles including Harper's BAZAAR and Cosmopolitan.
She started a beauty blog before bloggers were flown around the world and cemented her authority as Australia's go-to beauty and skin care expert.
Zoë is also a prominent fiction and non-fiction author including hit children's titles "No One Likes a Fart" and "Back to Sleep".
As a mom of two and regular jetsetter, Zoë needed her kid's products to be effective and fun.
And so Gro-To was born...
"Why couldn't baby and kid's skin care be as fun and playful as the rest of the stuff in their world? It could. And would be! This was something kids would feel ownership over, that would be clearly identifiable as theirs, for their bodies, their bath time, and their bed time. Because it was."
Tell Us What You
Want To See
PLEASE CHECK ALL THE BOXES FOR BRANDS YOU'D LIKE TO BRING IN YOUR STORE AND WE'LL GET BACK TO YOU RIGHT AWAY.
Thank you for your inquiry!
We'll get back to you asap!