The Formulas
Clean, uncomplicated, effective skin care by Zoë Foster Blake. Created to make you feel confident.
Made in Australia
Price Point $8 - $57
Female Founded
Cruelty Free
Natural & Organic Ingredients
Gluten-free
Recyclable Packaging
Formulated Clean
Press
Crème
Says
We've never met a more playful, cheeky line. The peach-colored packaging and conversational approach makes skincare fun, friendly, and incredibly easy to adore.
No intimidation or pressure here. Just a high-quality, accessible core range for anyone looking to step into clean skincare.
Zoë and her team have grown a massive community of loyal followers through genuine, relatable engagement and feel-good products that truly work.
What's better than a sheet mask after a long day? A sheet mask with cute, encouraging saying that makes us feel SEEN.
Go-to is like if your best friend was a skincare line. She tells it like it is and we always want her around.
Beyond the amazing products, this brand keeps us coming back for more with their uncompromising values—sustainability (hello, carbon neutral), inclusivity, and cruelty-free practices are just the start.
The Heroes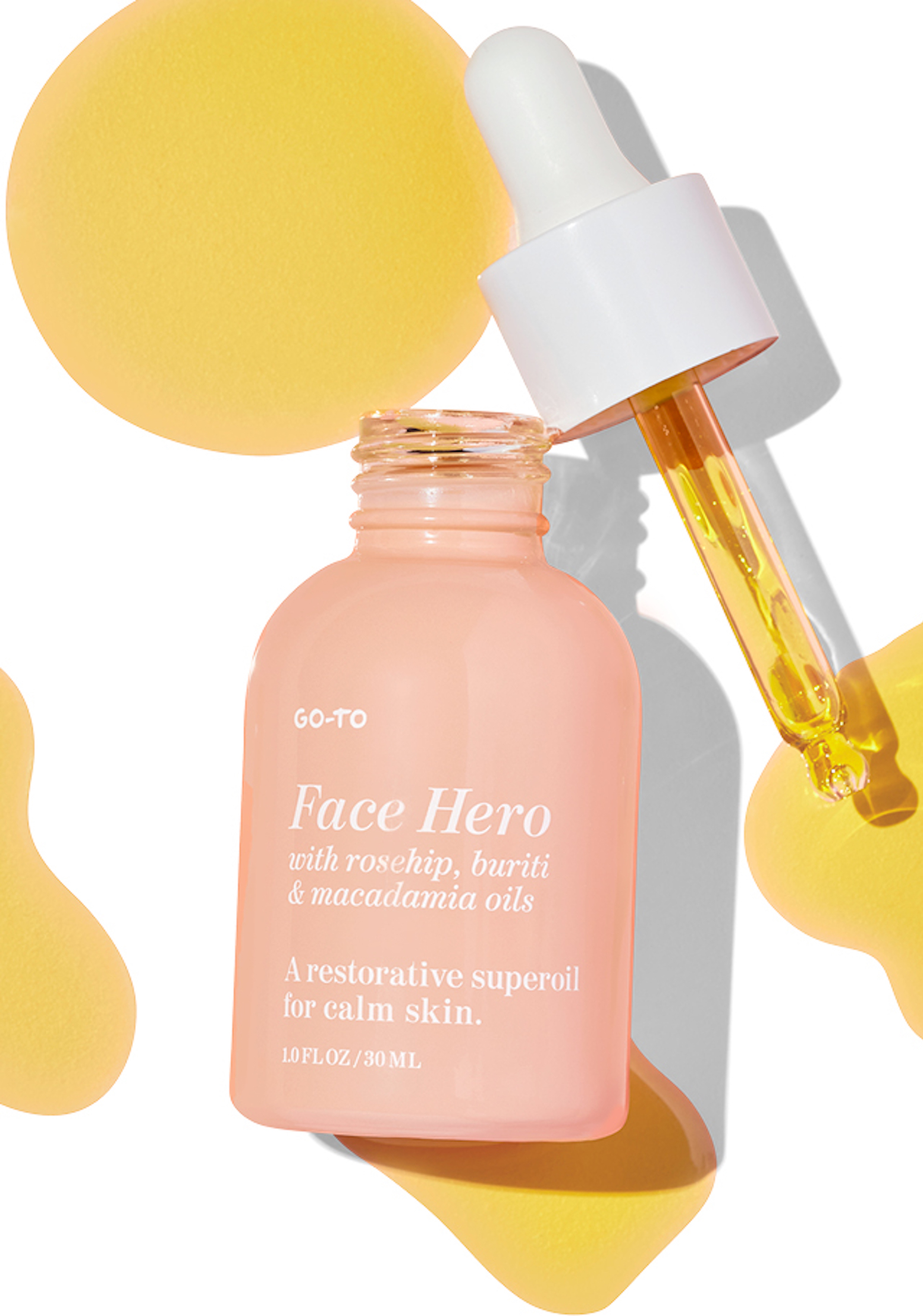 FACE HERO
10 potent, plant-based oils in one supercharged face oil. The lightweight blend balances, nourishes, brightens, and soothes every skin type.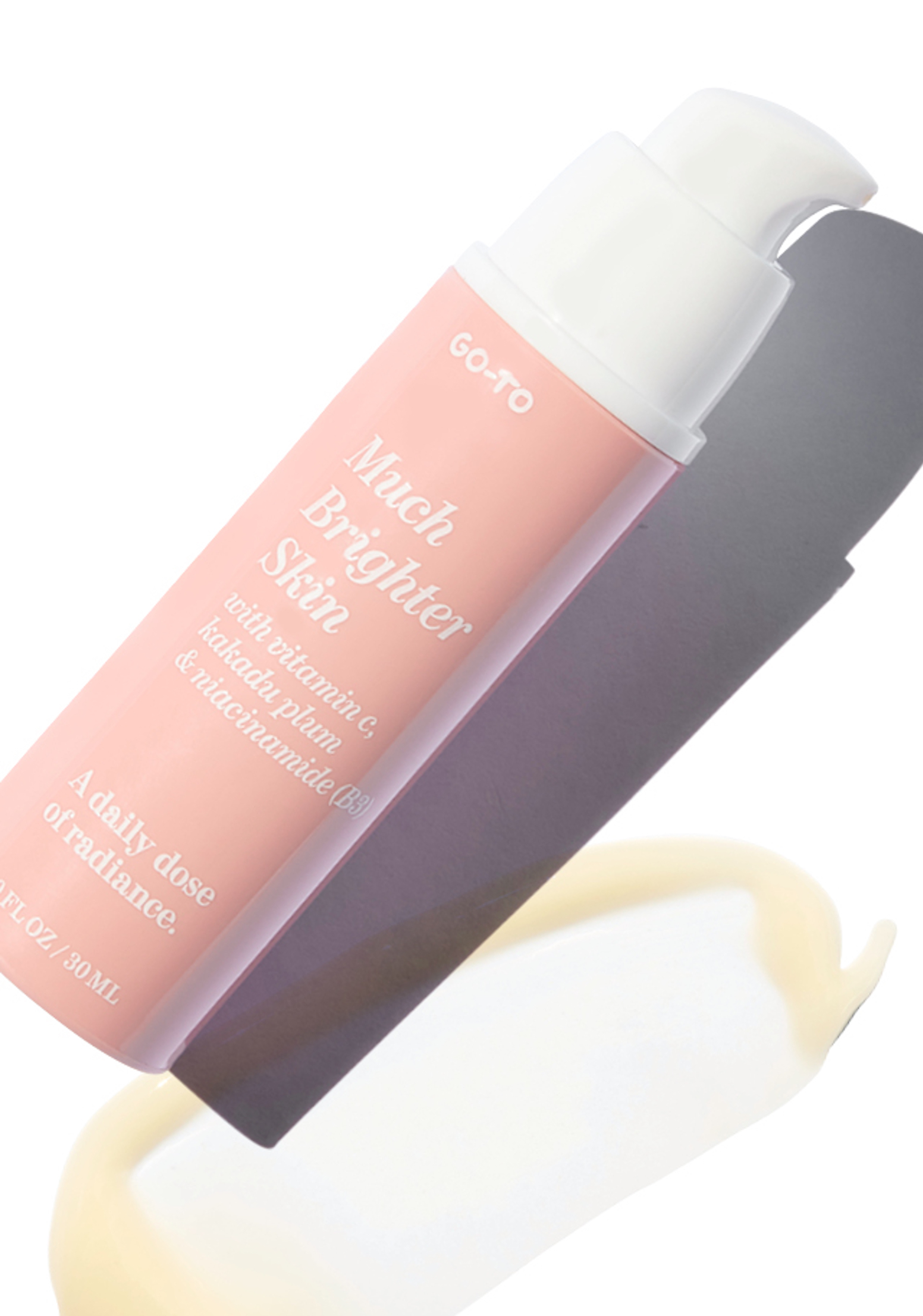 MUCH BRIGHTER SKIN
A daily brightening serum powered by 10% vitamin C, niacinamide, kakadu plum, and hyaluronic acid. Designed to brighten dark spots and dullness brought on by sun damage, hormones, and breakouts while supporting skin's natural fullness and elasticity.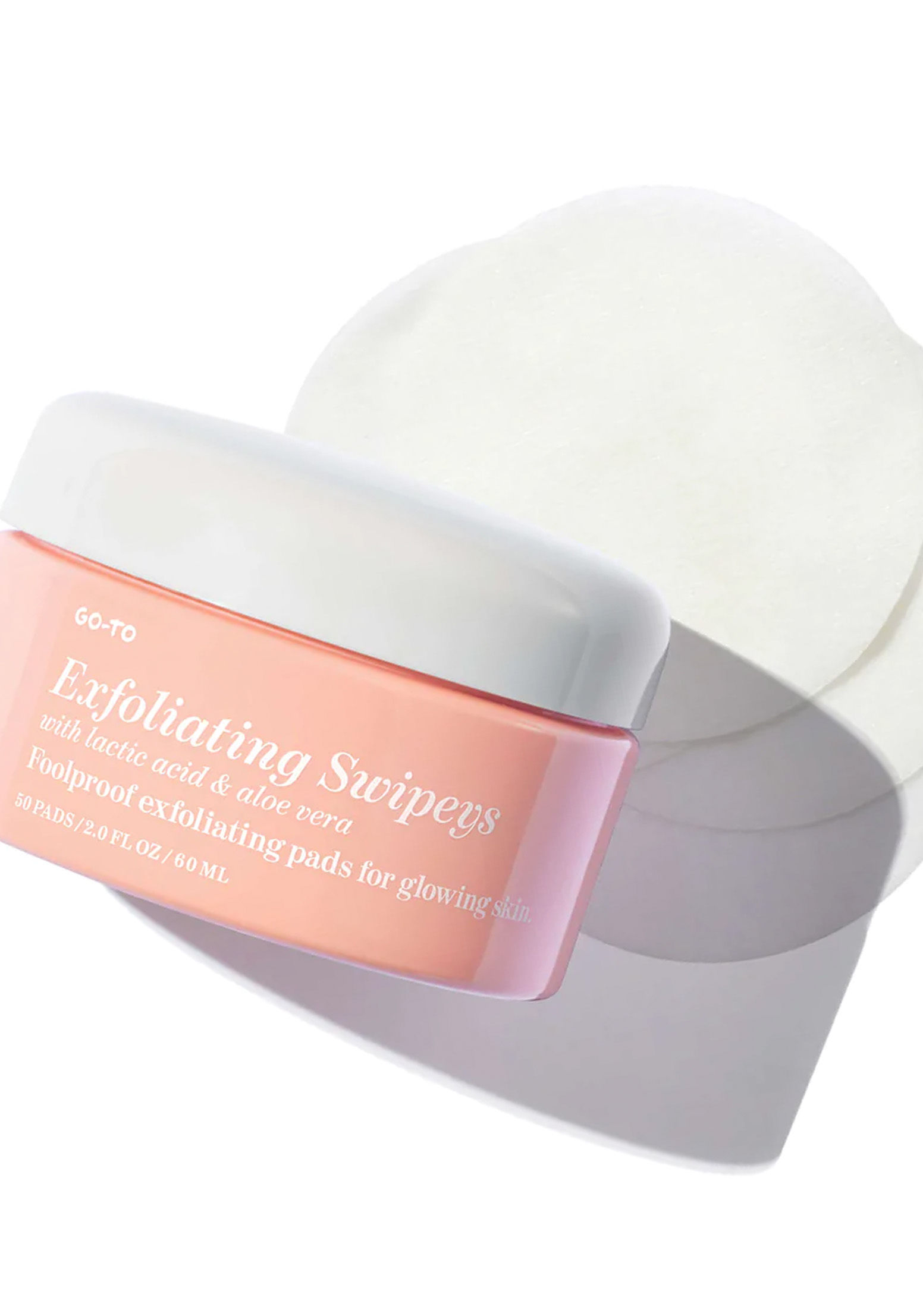 EXFOLIATING SWIPEYS
Single-use exfoliating pads soaked in an all-natural solution that gets rid of dead skin cells and hydrates the skin. We all know exfoliation is an enormously vital part of any skincare routine, but not all exfoliation is equal. A chemical exfoliator, for example, (which uses naturally-occurring acids to remove dead skin cells, usually AHAs or BHAs) tends to give a far more thorough, even result than scrubbing your face with harsh, jagged particles. Which is why we much prefer it.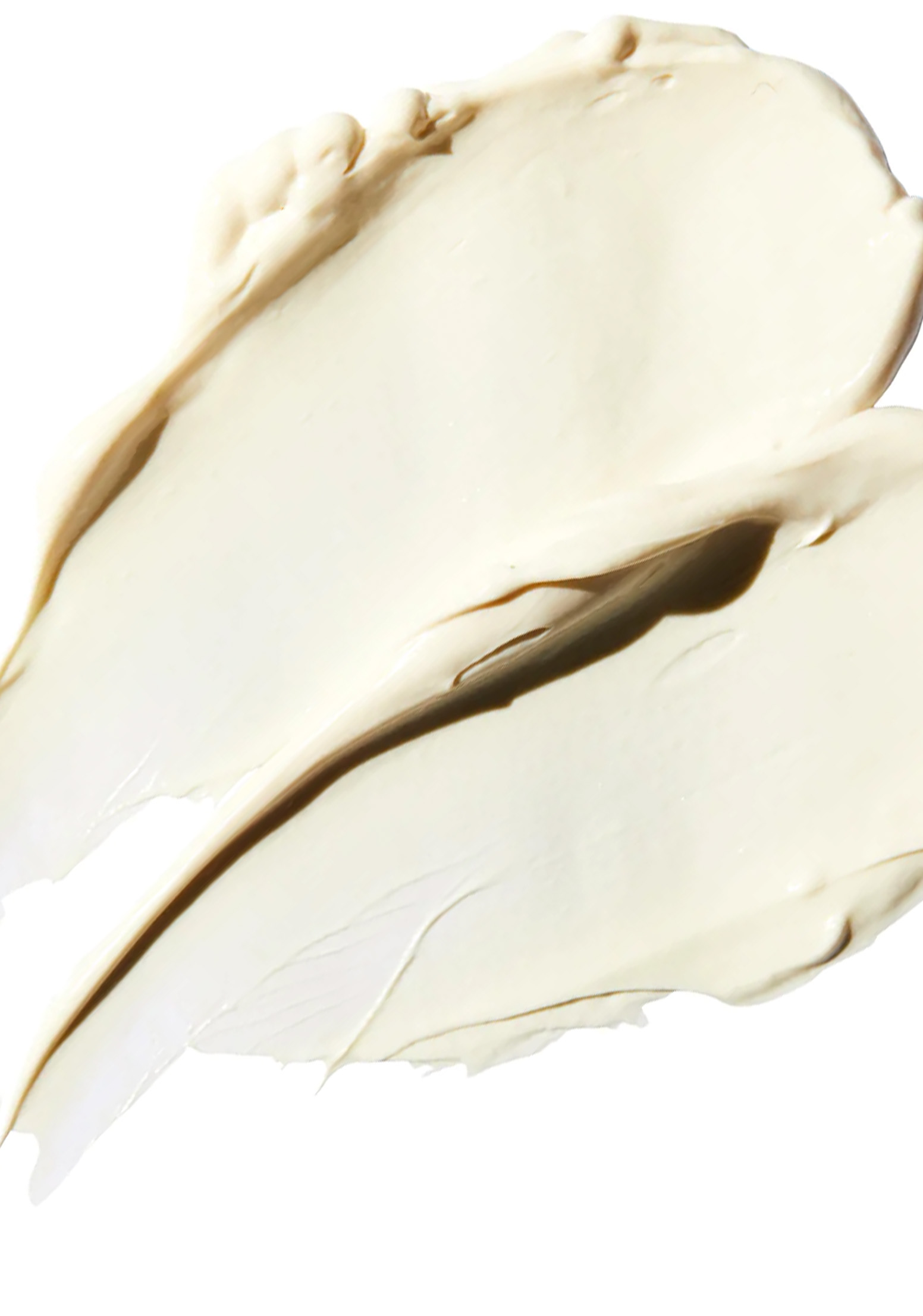 VERY USEFUL FACE CREAM
A hydrating and lightweight daily moisturizer that defends your face against premature aging, and smells pretty alright, too. This daily moisturizer boasts powerful antioxidants CoQ10 and the dazzling amla berry, known to have 30x more antioxidants than oranges, as well as many lovely replenishing oils and butters. This is the (very useful) face cream to replenish dry, dehydrated skin.
Clean, uncomplicated effective skincare.
The Founder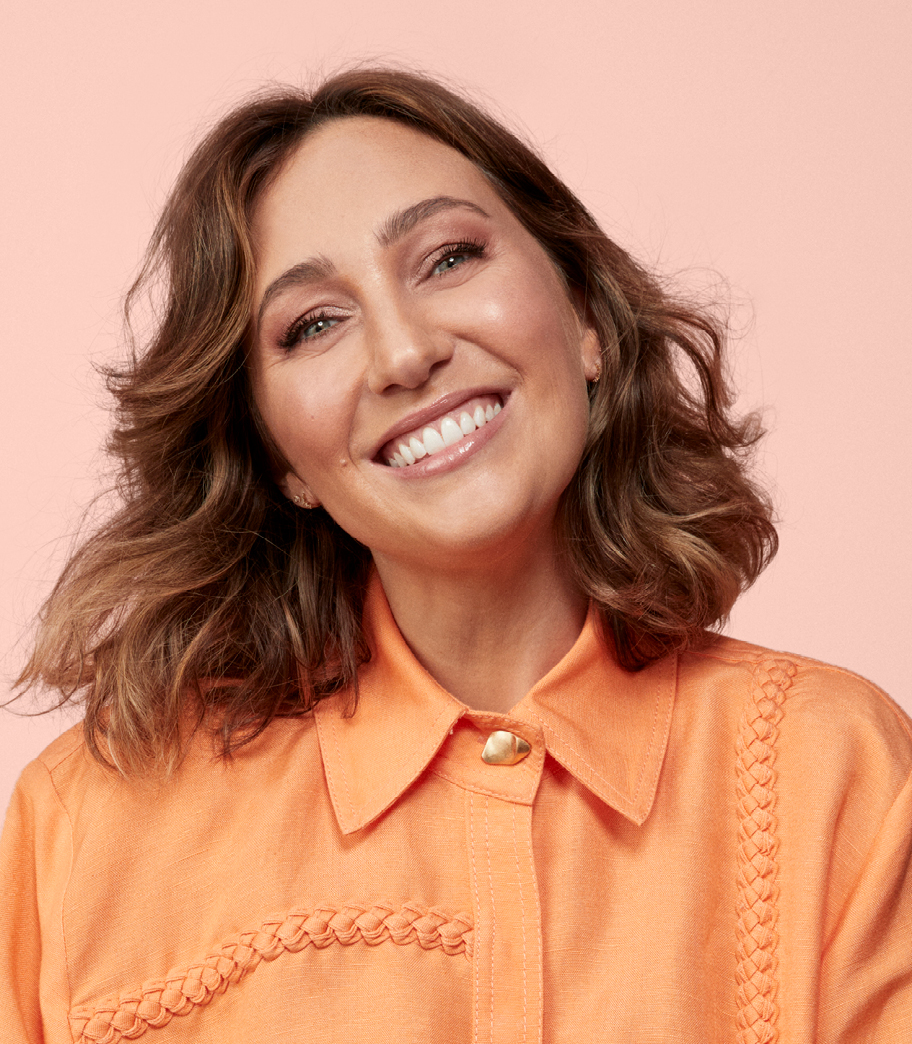 Meet Zoë Foster Blake
Zoë's career includes 15+ years as a beauty editor for esteemed titles including Harper's BAZAAR and Cosmopolitan.
She started a beauty blog before bloggers were flown around the world and cemented her authority as Australia's go-to beauty and skin care expert.
Zoë is also a prominent fiction and non-fiction author including beauty bibles Amazing Face and Amazinger Face.
As a mom of two and regular jetsetter, Zoë needed her products to be a tight-edit of effective and uncomplicated products. And so Go-To was born...
"The market is thrilled with newness and novelty and innovation. You've got to make something that you want or where you know there is a gap. Don't do a version of something that already exists, but have a really strong purpose and give people something to connect with. People want that connection."
Tell Us What You
Want To See
PLEASE CHECK ALL THE BOXES FOR BRANDS YOU'D LIKE TO BRING IN YOUR STORE AND WE'LL GET BACK TO YOU RIGHT AWAY.
Thank you for your inquiry!
We'll get back to you asap!