The Brand
Daughter of the Land
The Formulas
Crafted with love, formulated with intention, and thoughtfully packaged in biodegradable and fully recyclable materials.
Made in the USA
Female Founded
Fair Trade & Organic Ingredients
Recyclable and Biodegradable Packaging
Price Point $7-$59
Formulated Clean
Gluten-Free
Cruelty-Free
Crème
Says
The beautiful packaging evokes nature while still feeling chic and elevated. Your eye is drawn to it immediately.
There's a luxurious quality that comes from the focus on organic and fair-trade ingredients. The French clay salt crystals, whole flowers, and gorgeous aromatic blends create a sensorial experience.
I really value the environmental commitment. Not only are the products made with beautiful botanicals, but everything is compostable or recyclable.
This is a product you want on display! It's so pretty and endlessly giftable.
After a car accident I went straight home and took a bath with the Restore CBD Cypress Soak, then used the CBD Cypress Oil on sore spots. It instantly relieved the tension and sped up my recovery.
The Heroes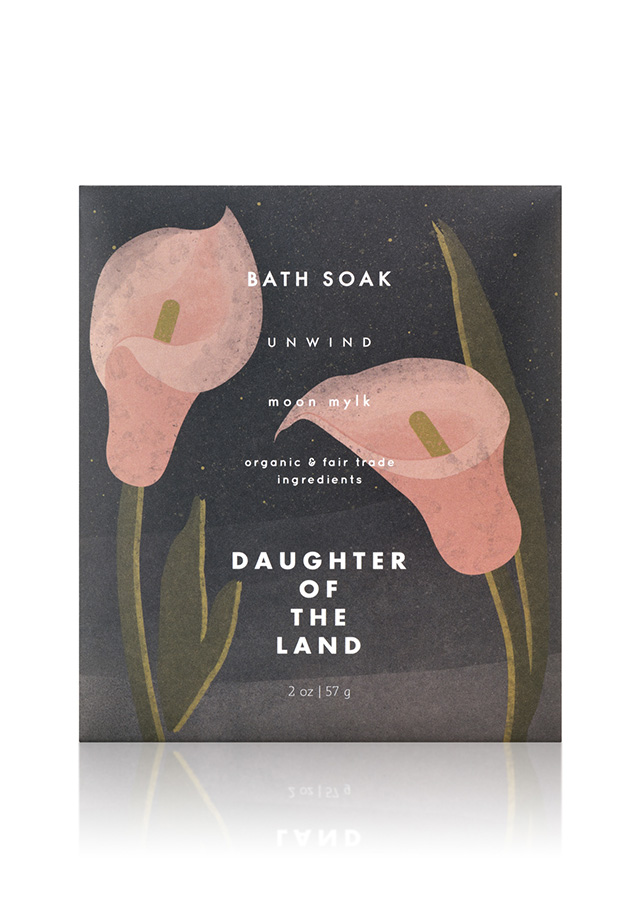 Unwind Moon Mylk
A lush vegan milky soak with calming notes of Lavender and Sandalwood, soothing Colloidal Oats, and Epsom Salts. This mild bath is perfect for relaxing stressed skin and stressed minds.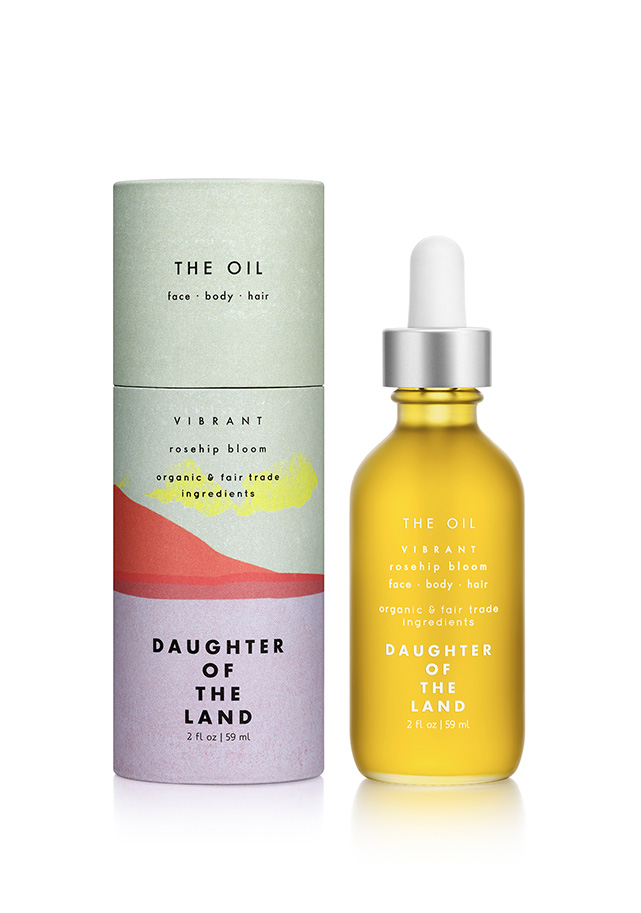 The Oil - Rosehip Bloom
A minimalist's dream designed to be the one and only oil you need for face, body, and hair. Heart opening Rose de Mai extract (but zero essential oils) in a silky base of rosehip, avocado, and sea buckthorn oils hydrates every day all over—even for the most sensitive skin.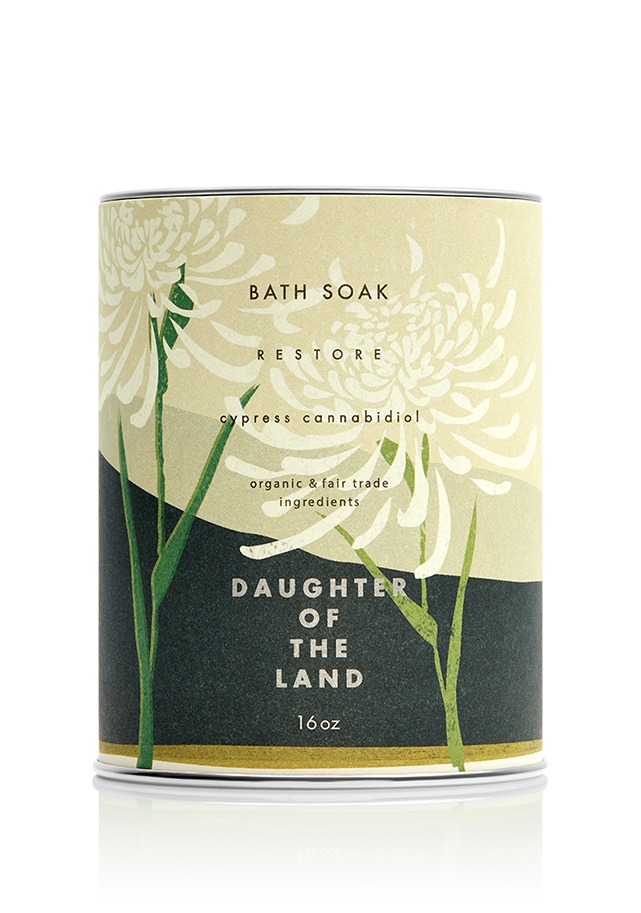 CBD Cypress Bath Soak
For achy muscles and anxious minds, this soak is inspired by the Pacific Northwest's forests and meadows. 60mg of Full Spectrum CBD (10mg per serving) combines with French Grey and Epsom Salts, plus fresh, woodsy aromatics to relieve sore muscles and cramps.
The Founder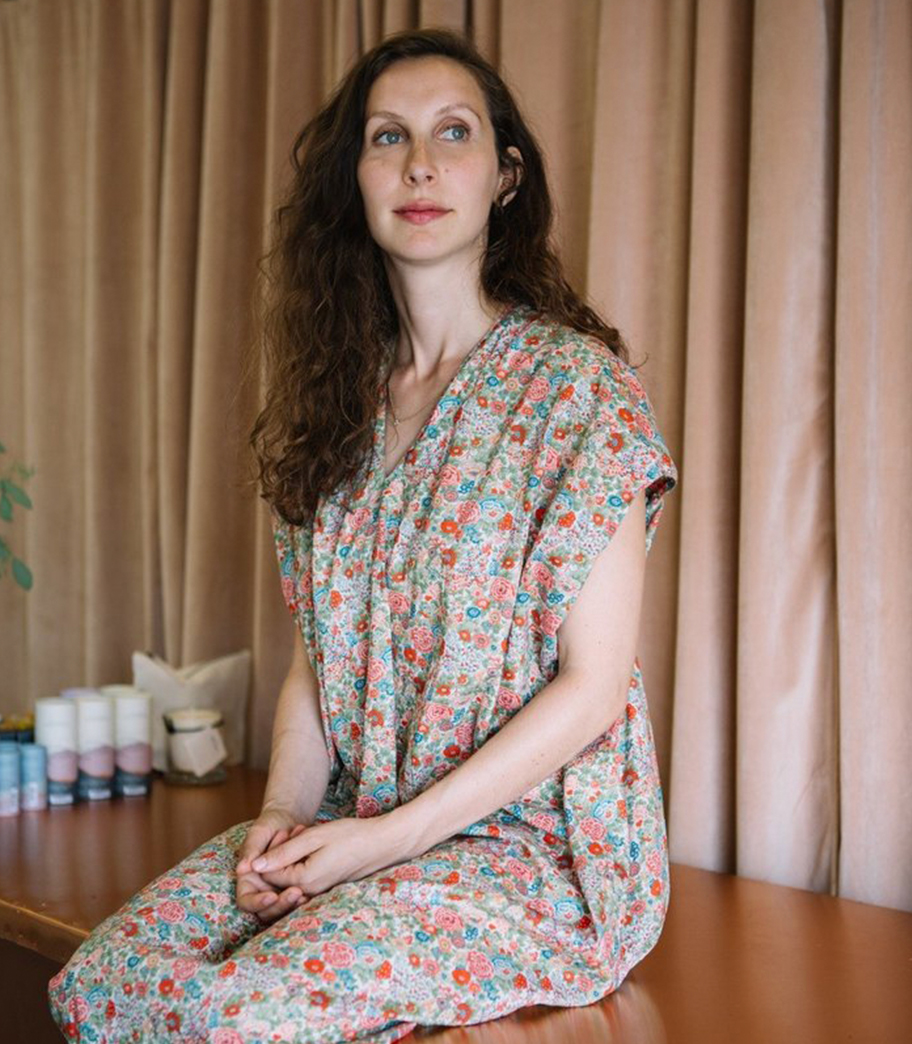 MEET ASHLEY SPIERER
Daughter of the Land was founded in 2017 by Ashley Spierer. She was 8,000 miles from home in Chennai, India, sitting on the floor when she realized that skincare as she knew it didn't make sense.
Ashleys a-ha moment was inspired by the realization that one single ingredient can be multi-purpose and effective, and that taking care of our bodies doesn't have to be complicated and harmful to our planet.
Daughter of the Land was created with intention and purpose. Sourcing strictly organic and fair-trade food-grade ingredients, using eco-friendly packaging, and employing ethical business practices.
Her vision is to bring greater awareness to the ways we consume and relate to both our bodies and our planet.
"My brand and I are interwoven. I think of my brand as multifunctional minimalism, and I'm very much about that as well."
Tell Us What You
Want To See
PLEASE CHECK ALL THE BOXES FOR BRANDS YOU'D LIKE TO BRING IN YOUR STORE AND WE'LL GET BACK TO YOU RIGHT AWAY.
Thank you for your inquiry!
We'll get back to you asap!