The Brand
Crabtree & Evelyn
The Formulas
A heritage brand boldly reimagined—modern travel-inspired essentials infused with the best of nature
Based in the US
Price point $10-$80
Heritage brand
Inspired by world exploration
Supports two give-back partners
Lifestyle and giftable beauty
Labels are Forest Stewardship Council certified
Boxes are 100% recyclable
Best of nature formulas
Crème
Says
Crabtree & Evelyn conveys their legacy of world travel through products that make the experience accessible. The global sensibility allows the everyday person to feel transported.
The rebrand feels modern, pretty, and timeless. The range has a modern apothecary feel without looking like everyone else.
The Coconut + Sandalwood Body Balm is life changing. It's definitely a star. The texture is gorgeous and it's unapologetically coconut—I love the tropical vibe.
This is a brand I grew up with, and it's a joy watching them find their modern voice. It's a heritage brand that makes people nostalgic, but it feels fresh and exciting.
Each collection has such a unique take, while still feeling classic and cohesive. Everything feels artisanal and luxe.
The Heroes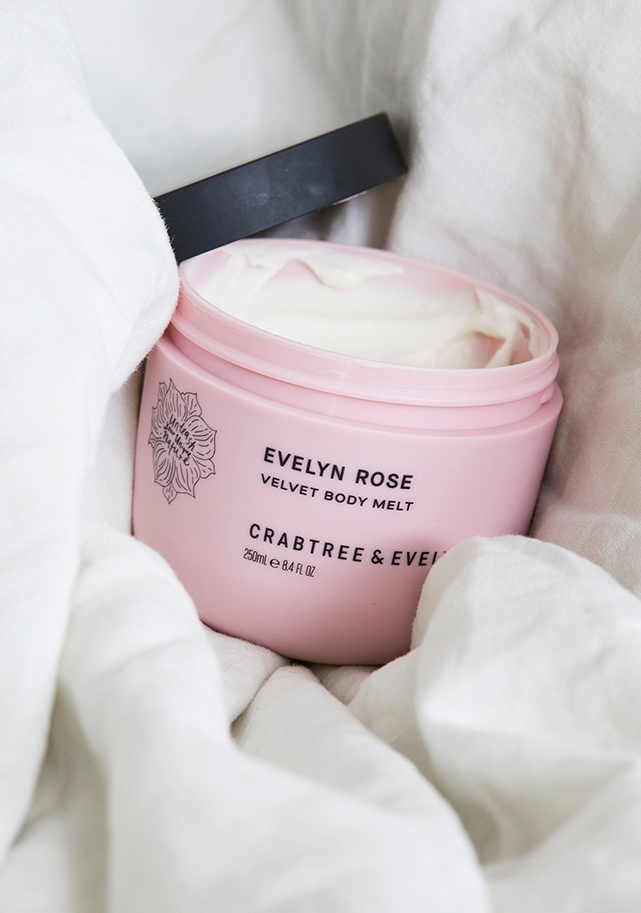 Evelyn Rose Velvet Body Melt
This global bestseller is beloved for its lush cream-to-oil texture that offers exceptional hydration thanks to an abundance of nourishing muru muru butter. The fresh, woody rose scent features the brand's signature Evelyn Rose.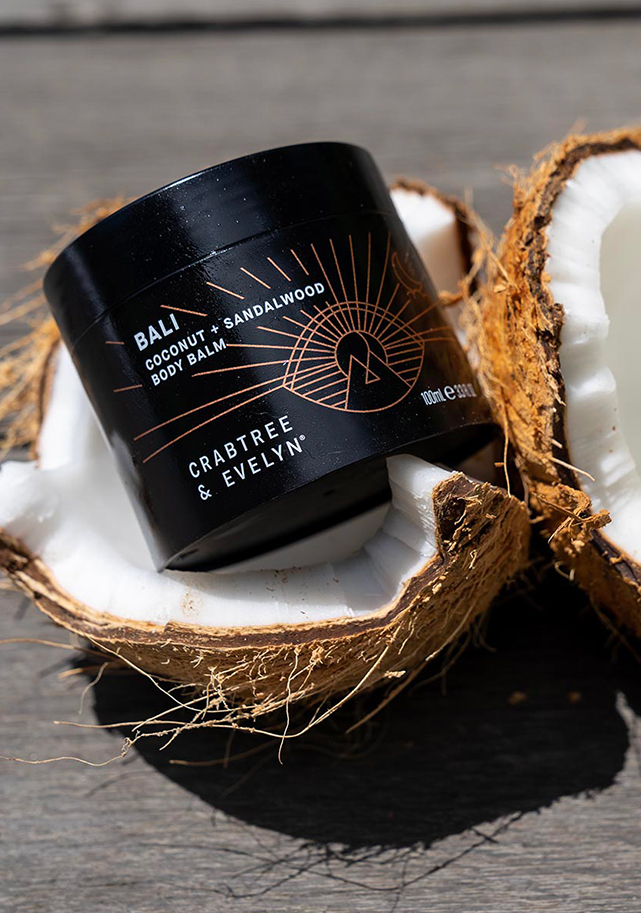 Coconut + Sandalwood Body Balm
From the Bali capsule collection comes a body moisturizer with an intoxicating scent that instantly transports you to an island getaway. Inspired by the traditional ceremony of Galungan, the buttery balm melts into skin for smooth, soft skin. Plus 5% of sales are donated to The WAS Foundation.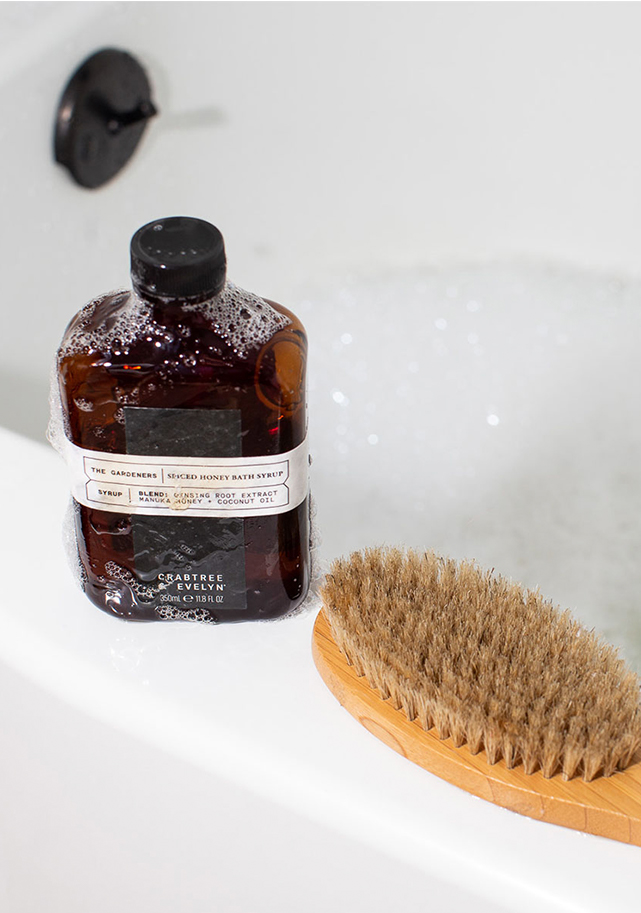 Spiced Honey Bath Syrup
Sweeten bathtime with a soothing soak starring a skin-softening blend of manuka honey, ginseng root, and coconut oil. The gentle bubbles are scented with whipped vanilla, manuka blossom, and ginger for ultimate relaxation.
The Founder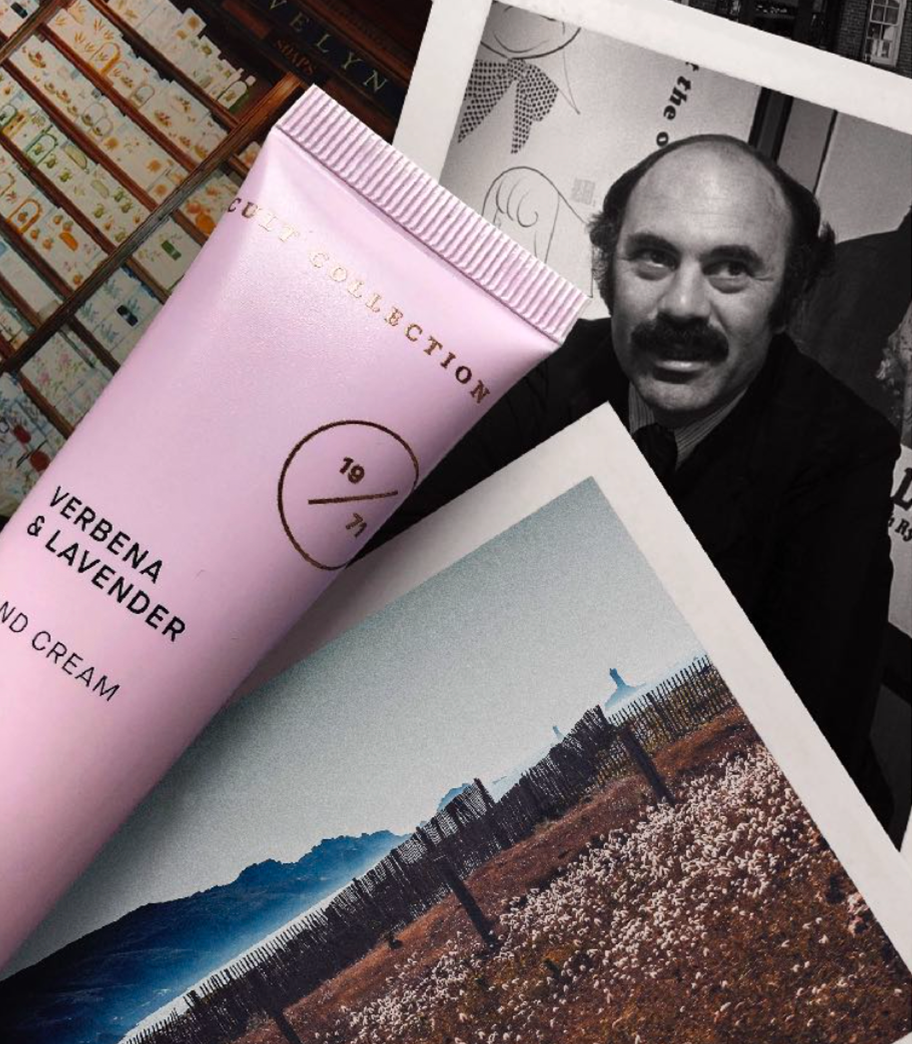 Meet Cyrus Harvey
Cyrus Harvey was a unique entrepreneur who pioneered importing international films, and started Crabtree & Evelyn in 1972 to showcase soaps, botanicals, and other goods he discovered on his world travels.
A nature enthusiast with a 42 acre nature preserve, he was inspired by naturalist John Evelyn and the British Crabtree, the grandfather of all apple trees. He cultivated the Evelyn Rose for the brand.
In 2020 Crabtree & Evelyn underwent a modern makeover bringing the brand back to it's wanderlusting roots, connecting communities and culture through storytelling and products.
Dedicated capsule collections highlight this adventurous spirit with products inspired by exploration, with a commitment to give back to the places and people of each locale.
"Explore everything. Keep the best."
Tell Us What You
Want To See
PLEASE CHECK ALL THE BOXES FOR BRANDS YOU'D LIKE TO BRING IN YOUR STORE AND WE'LL GET BACK TO YOU RIGHT AWAY.
Thank you for your inquiry!
We'll get back to you asap!