The Formulas
Incredible taste and clean ingredients in a dentist-approved formula.
Dentist Approved
Design Driven
Price Point $4.50-$12
Formulated Clean
100% Recyclable
Plant-Based Sugarcane Tube
Cruelty Free
Vegan
Gluten Free
1% to BeforeCares
Crème
Says
"I appreciate the fact that Before formulates with fluoride. Every dentist recommends it for tooth health, but it's impossible to find in a natural paste."
"My teeth feel so much cleaner all day long compared to my drugstore toothpaste."
"I love how minty it is! It's the mintiest of mints. It makes my mouth feel so fresh, naturally."
"The commitment to sustainability is so important in a product I use twice a day. Before is truly good people doing good things. They're disrupting the toothpaste industry in a real way."
"This is the chicest toothpaste I've ever owned. It looks so beautiful on my sink."
The Heroes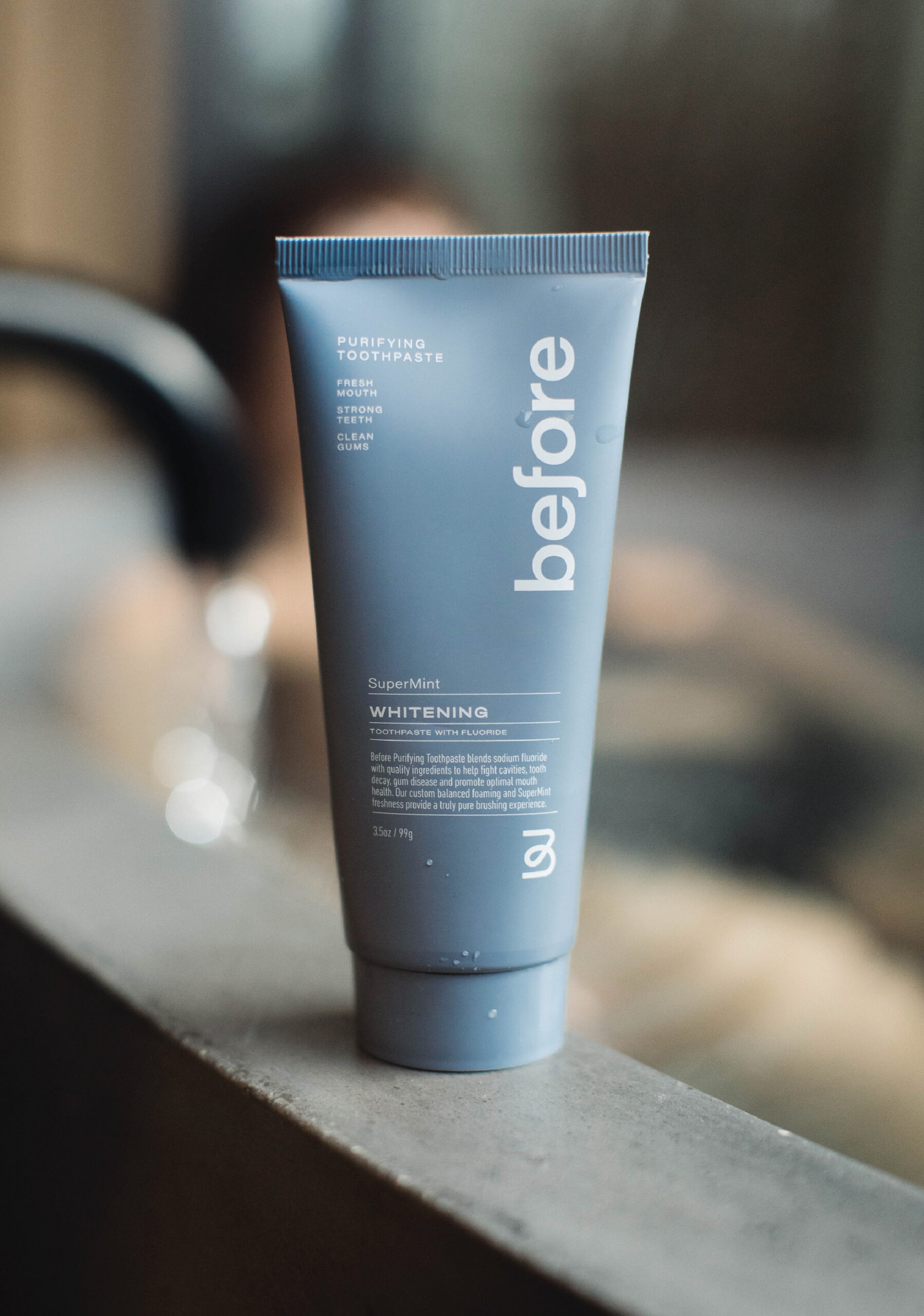 This bestselling toothpaste deeply cleans with the addition of Sodium Bicarbonate to gently whiten without abrasive bleaching agents. Aloe soothes and Sodium Fluoride fights cavities.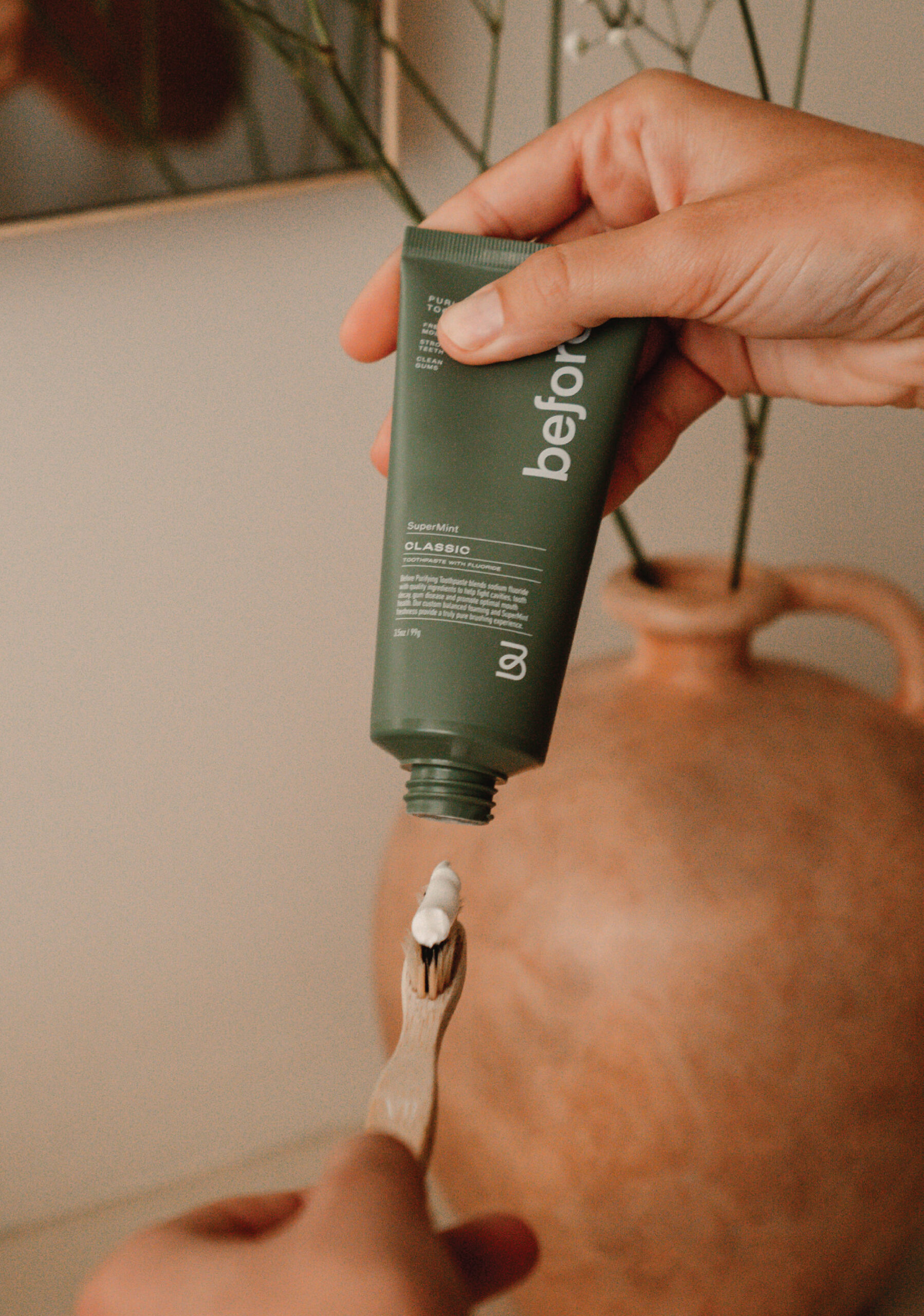 An everyday essential for freshness and tooth health, this paste is formulated with Sodium Fluoride to meet your dentist's standards, with Before's signature SuperMint minty menthol flavor and a recyclable plant-based tube.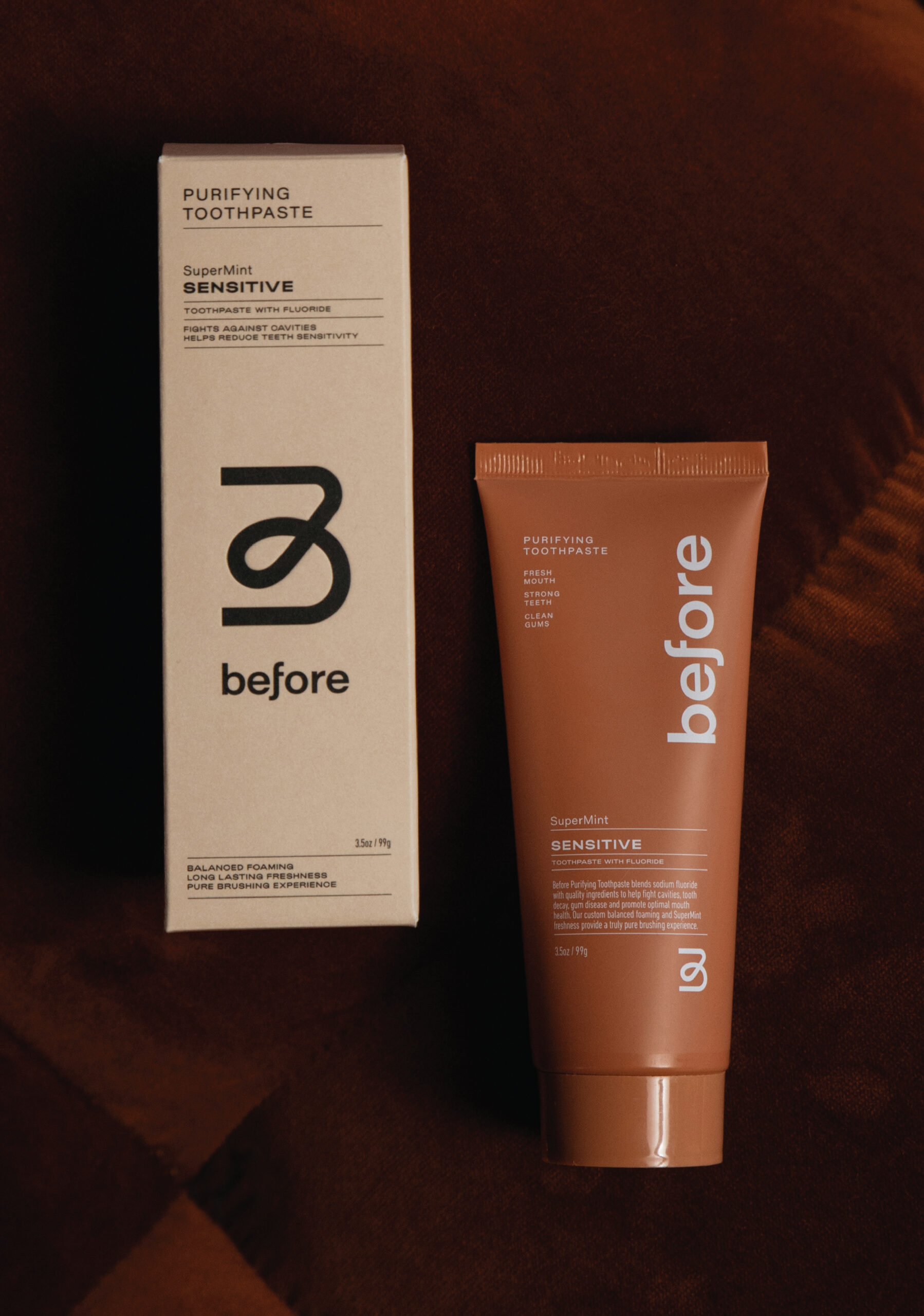 Meet Before Sensitive, perfect for soothing those who experience reactivity when eating or drinking. Potassium Nitrate reduces pain, while Aloe soothes and Sodium Fluoride ensures tooth health.
Self care products to improve daily rituals.
The Founder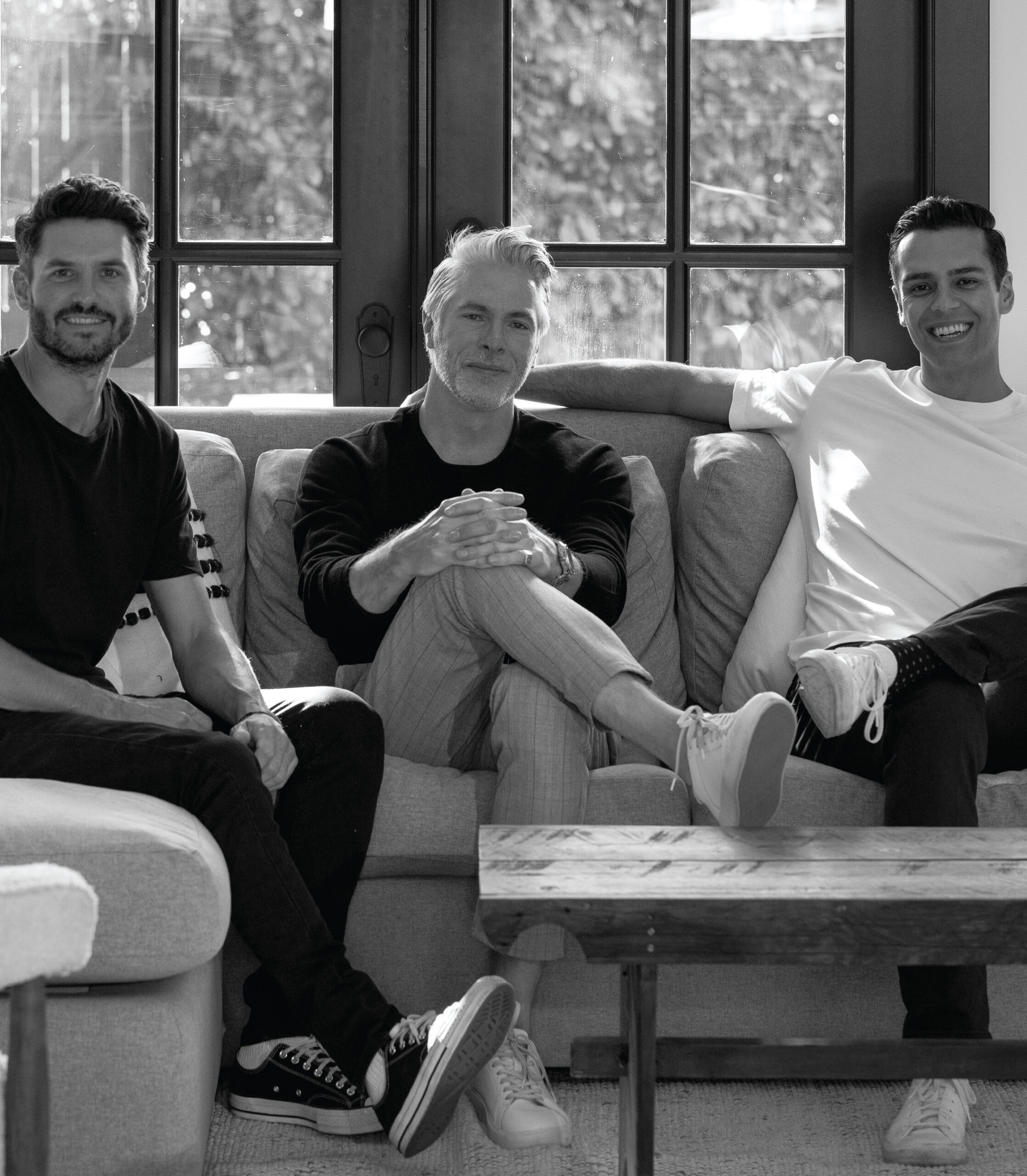 Meet Steve, Jamie, and Kevin
Vancouver entrepreneurs Steve Thorp, Jamie Collins, and Kevin Shaw partnered with the aim of producing "better" products with a positive impact.
It took three years of formulating to remove all the "harmful junk ingredients" of big-brand toothpaste, while ensuring dentist-approved efficacy, and maintaining an enjoyable experience.
An earth aware ethos led them to utilize fully recyclable, mono-material, plant-based sugarcane for the tubes.
Design is at the core of everything they create. The aim of Before is to improve daily rituals through intelligent, modern aesthetics.
One percent of all sales will go towards environmental initiatives like beach cleanups and protecting old growth forests.
"We are a crew of explorers, doers, makers, changers and creators. And we celebrate unique people, places and stories through an artful eye and inquisitive mind. Our goal is to inspire you to live your best life and be the best version of yourself. Whether it's something that empowers you to grow, give, perform, create or simply pause and be in the moment, we hope you get out there and seize the day."
Tell Us What You
Want To See
PLEASE CHECK ALL THE BOXES FOR BRANDS YOU'D LIKE TO BRING IN YOUR STORE AND WE'LL GET BACK TO YOU RIGHT AWAY.
Thank you for your inquiry!
We'll get back to you asap!