The Formulas
The first topical and supplement solution addressing all root causes of aging.
Price-point $55-$185
Clean formulation
Developed by top scientists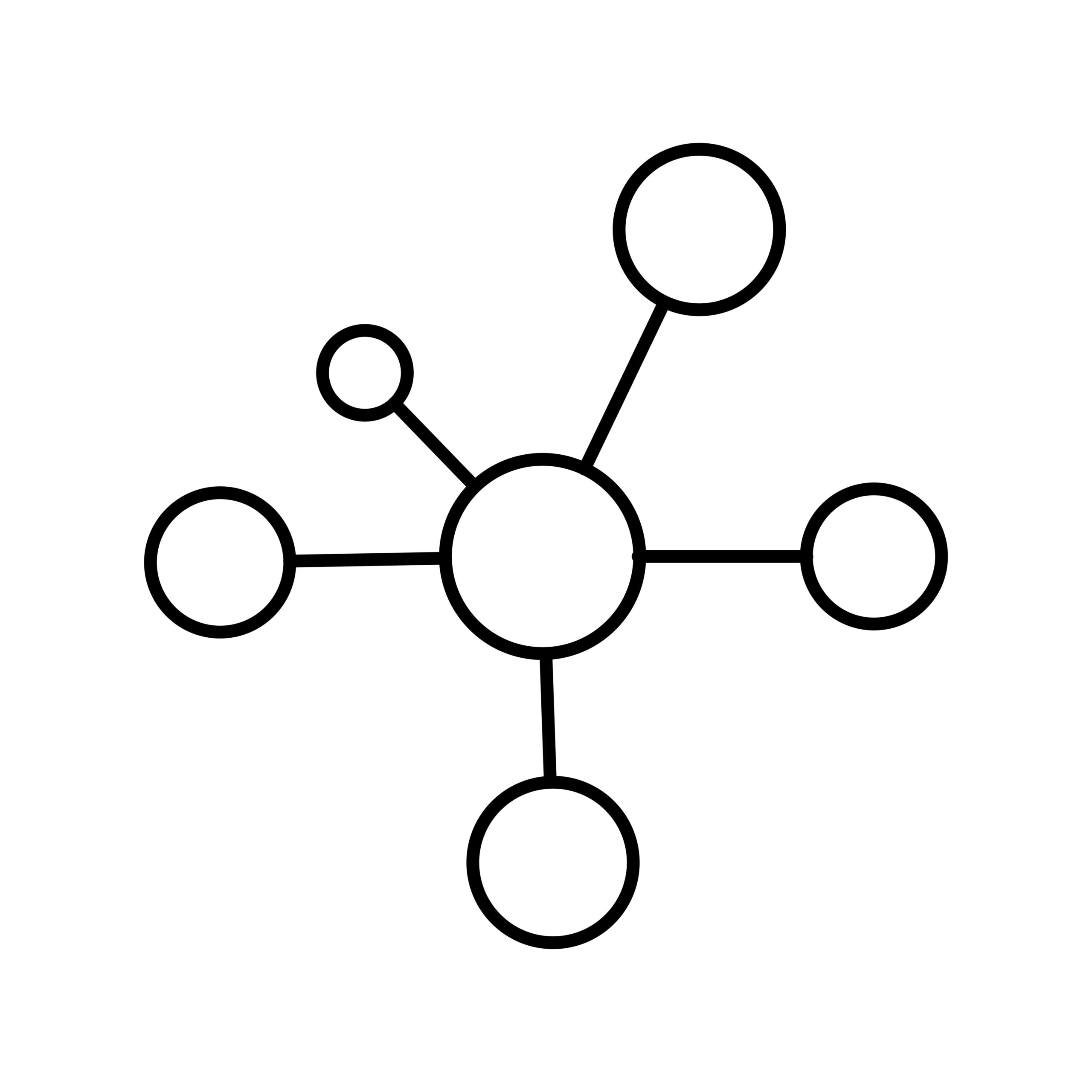 Powered by NAD+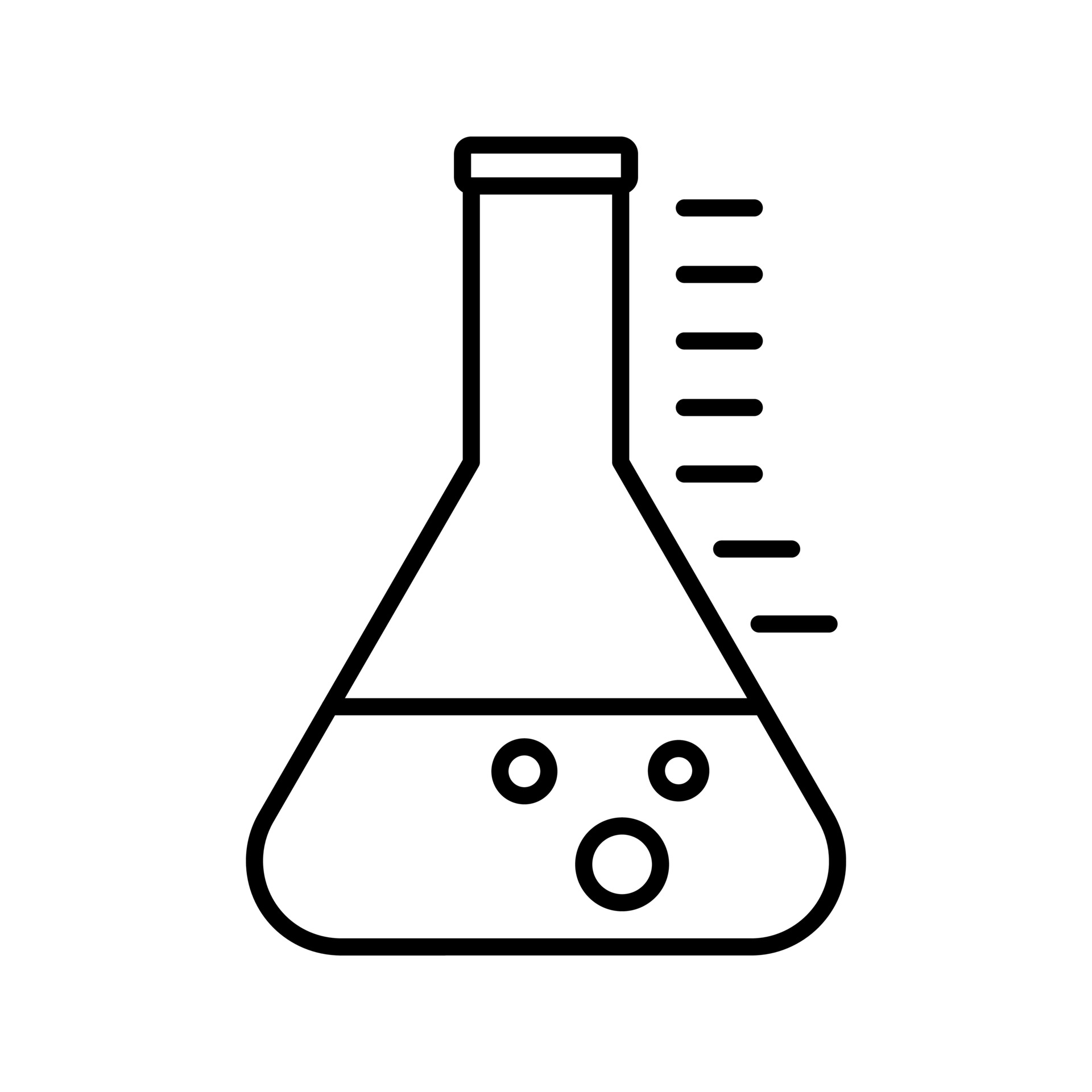 Breakthrough science
Ancient botanical wisdom
Cruelty-free
Vegan
Fragrance-free
Gluten-free
Crème
Says
"It's not often that there's a groundbreaking new ingredient that is a real contender to lead skincare. I'm so excited about NAD+."
"I love the one-two punch I get by addressing aging and longevity both internally and externally."
"I've noticed a huge difference in my skin. The retinol is powerful stuff, and I'm getting so many compliments that I look brighter and more luminous."
"The scientists who worked on these formula are literally at the top of their fields at the most esteemed institutions including Harvard and Yale. The formulas are incredibly innovative, from the ingredients to the delivery system to the dosage."
"The products work as a system to address aging and inflammation in time-released, 12 hour cycles that work with your natural circadian rhythm. It's such a thoughtful, thorough approach."
The Heroes
NAD+ Cell Energizing Lotion
AM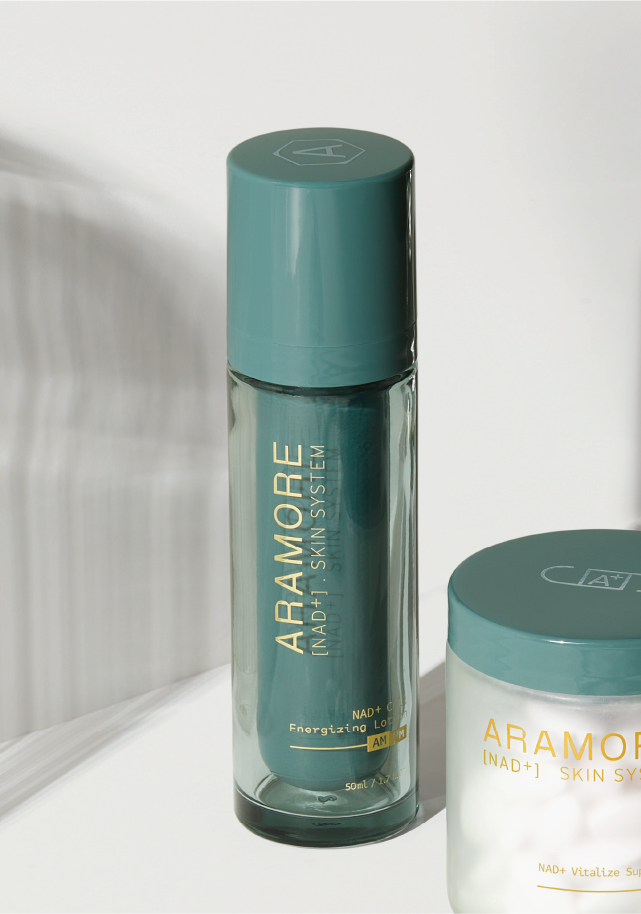 This lightweight moisturizer energizes skin with a proprietary NAD+ Complex, Caffeine, Hyaluronic Acid, and Ceramides. Bolstered by Apigenin and Ferulic Acid, skin feels tighter and brighter.
NAD+ Cell Restoration Cream
PM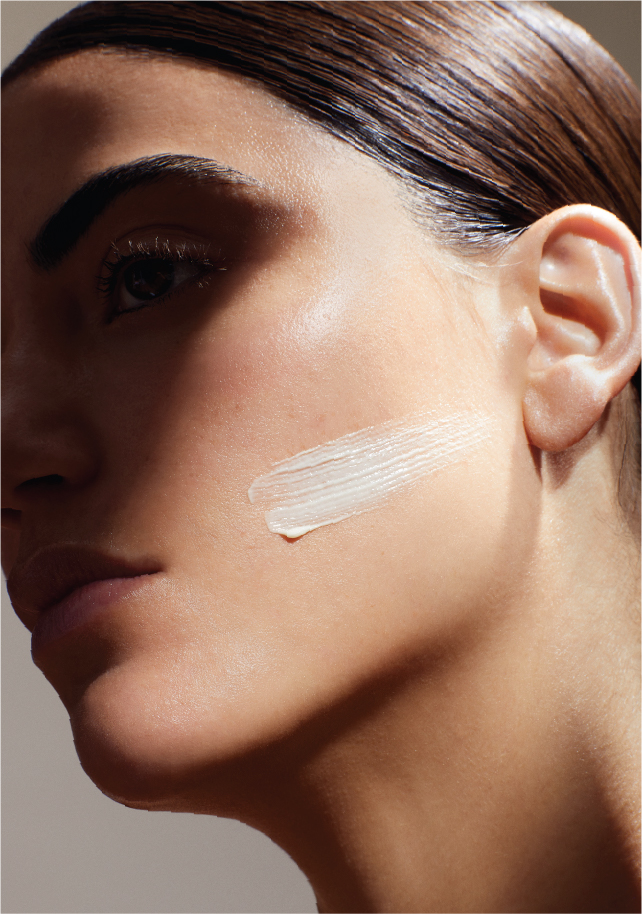 Restore and reset overnight with a nutrient-dense cream featuring NAD+, Melatonin, Hyaluronic Acid, Vitamin C, and Melatonin. The calming formula addresses skin tone and texture while you sleep.
Retinol Peptide Boosting Serum
PM Booster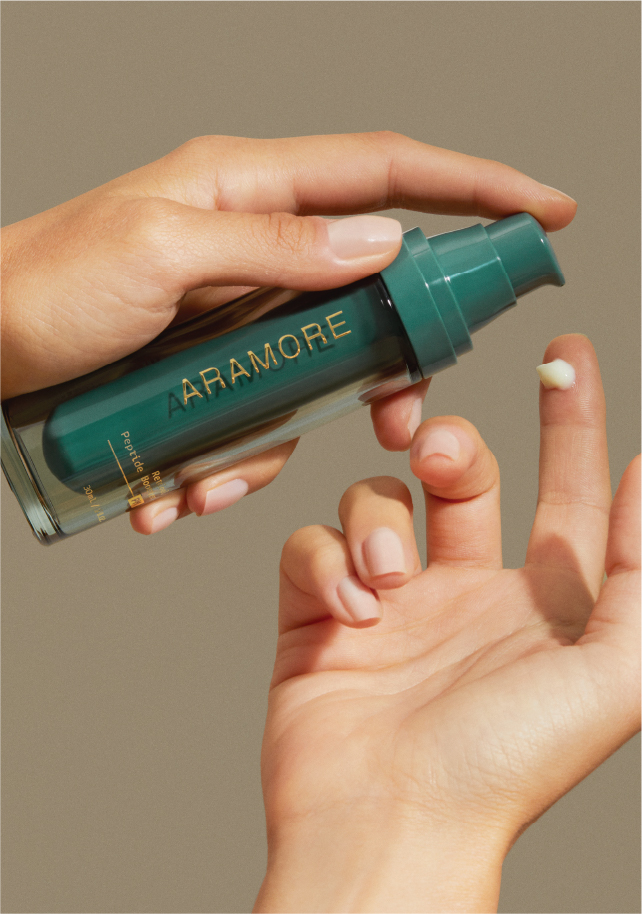 This powerful treatment features 1% time-released Retinol, making it one of the most potent and bio-available on the market. Think of it like a mini laser treatment, accelerating the effects of the NAD+ system.
NAD+ Vitalize Supplement
AM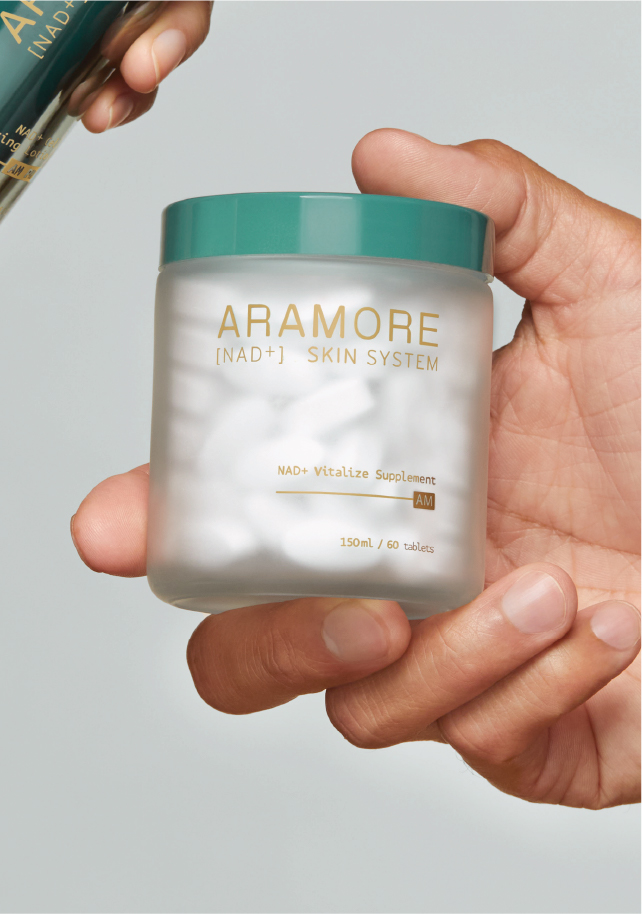 A dynamic morning supplement with a breakthrough blend of Vitamins C, D, and E, CoQ10, Hyaluronic Acid, and a proprietary NAD+ complex. Ayurvedic, Chinese, and Western medicines are tapped to overhaul cellular and skin health from the inside out.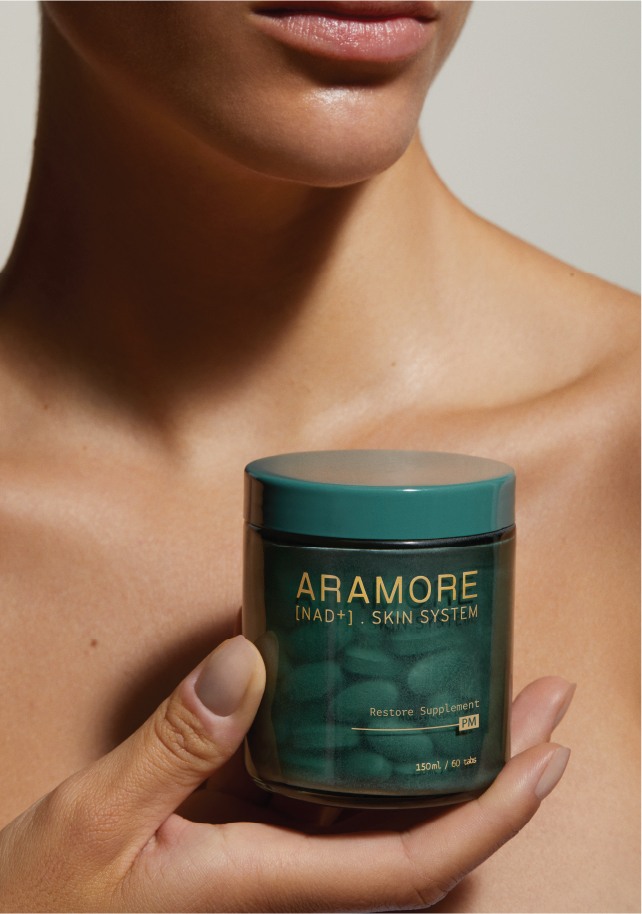 This unique formula harnesses the skin's nighttime repair mechanisms with a blend of Fistein, Holy basil, Olive Fruit Extract, and Turmeric Root to detoxify and promote increased mitochondrial function. Proven ingredients from Ayurvedic, Chinese, and Western medicines are used to improve skin's texture and hydration from the inside out.
The Founder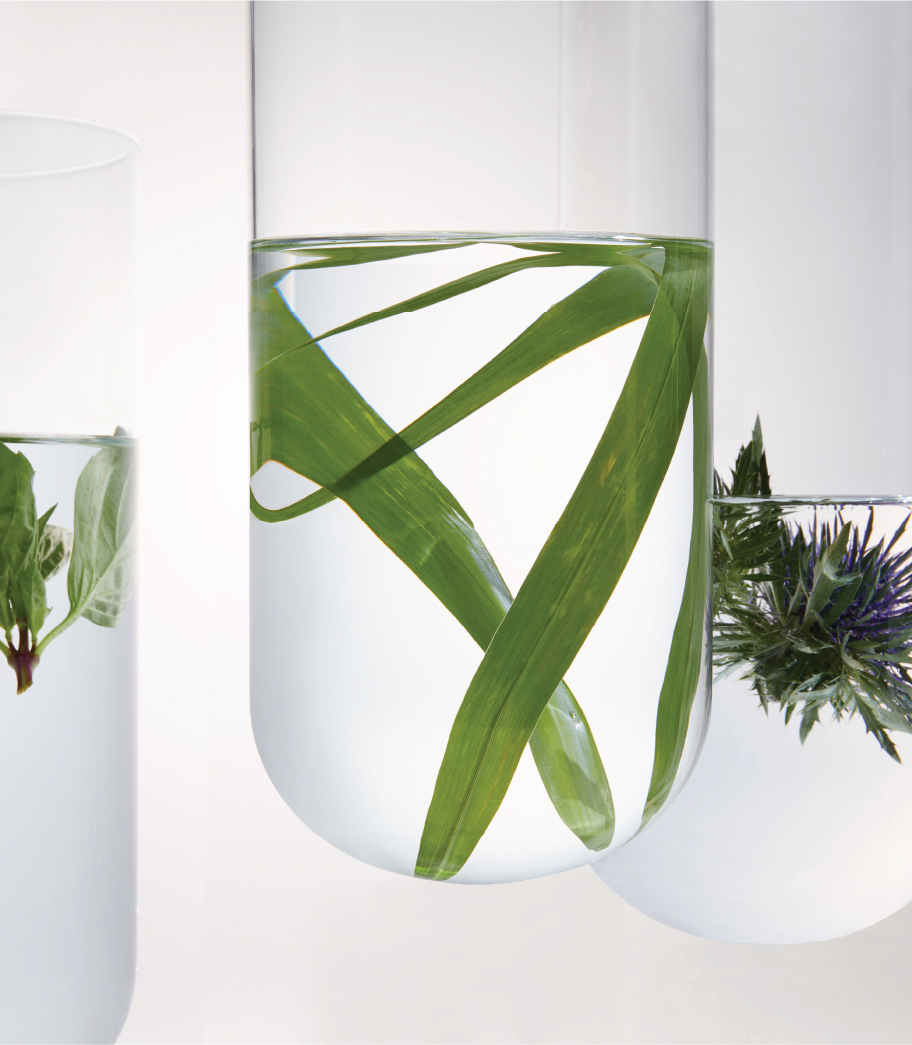 Meet The Founders
Stephen Kennedy Smith is an innovator in healthcare and neuroscience who founded Aramore when he realized the skin was the best indicator of overall health and longevity.
Dr. Sarina B. Elmariah is a board-certified dermatologist and neuroscientist who led the team in formulating a comprehensive system.
Dr. Anna Mandinova is a stem cell scientist at Harvard who discovered how energy metabolism regulates stem-cell networks in the skin.
Diana Saville is a molecular biologist at UC Berkeley and Aramore's Head of Research, contributing her expertise on brain health.
Dr. Brad Pentelute, a chemistry professor at MIT, created a proprietary peptide delivery system for optimal results.
"When our scientific co-founders first met, they had a vision: to create a science-based whole-system skincare line that met their rigorous scientific standards. One they would use themselves."
Tell Us What You
Want To See
PLEASE CHECK ALL THE BOXES FOR BRANDS YOU'D LIKE TO BRING IN YOUR STORE AND WE'LL GET BACK TO YOU RIGHT AWAY.
Thank you for your inquiry!
We'll get back to you asap!